Montano Goes Deep in Loss to RiverDogs
Three-Game Road Win Streak Snapped in Charleston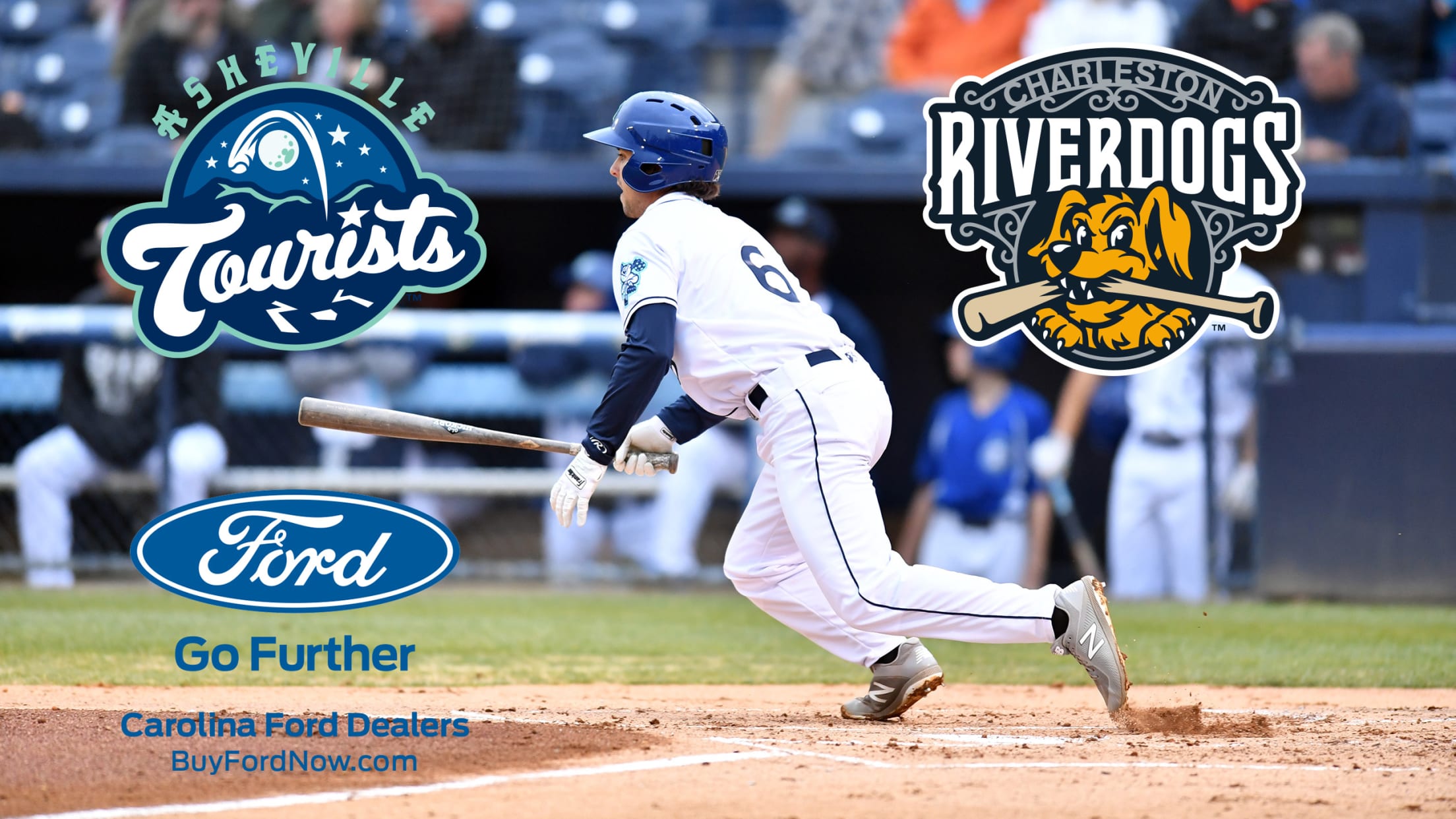 CHARLESTON- Asheville's road trip did not start on the right foot Thursday night. The Tourists fell behind early and had trouble plating base-runners throughout the game. The 6-2 loss to the Charleston RiverDogs snapped a season-best three-game road winning streak.Alfredo Garcia lasted only three innings. The Tourists starting pitcher had
CHARLESTON- Asheville's road trip did not start on the right foot Thursday night. The Tourists fell behind early and had trouble plating base-runners throughout the game. The 6-2 loss to the Charleston RiverDogs snapped a season-best three-game road winning streak.
Alfredo Garcia lasted only three innings. The Tourists starting pitcher had trouble with his command issuing four walks and a hit batter in his three frames of work. Garcia allowed a bases-loaded walk in the first inning and a three-run Home Run in the third.
Daniel Montano opened and closed the scoring for the Tourists in the fifth. Montano hit a two-run Home Run over the right-field wall to bring the Tourists back within two runs. It was the only run-scoring play of the game for Asheville.
Charleston took advantage where Asheville could not. The RiverDogs used the Tourists lone error of the game to plate two key insurance runs in the sixth inning. Charleston committed two errors that provided Asheville with a pair of great scoring opportunities. The Tourists failed to capitalize on both occasions.
Terrin Vavra and Kyle Datres each recorded two hits for the Tourists. Derrik Watson and Boby Johnson pitched five innings between the two of them and both did an excellent job. Asheville actually outhit Charleston in the game 8-6.
The Tourists will attempt to even up the series and jump back into the win column on Friday night. The first pitch is slated for 7:05pm.