Tourists Take Rain-Shortened Game from Fireflies
Contest Ruled Official After Six Innings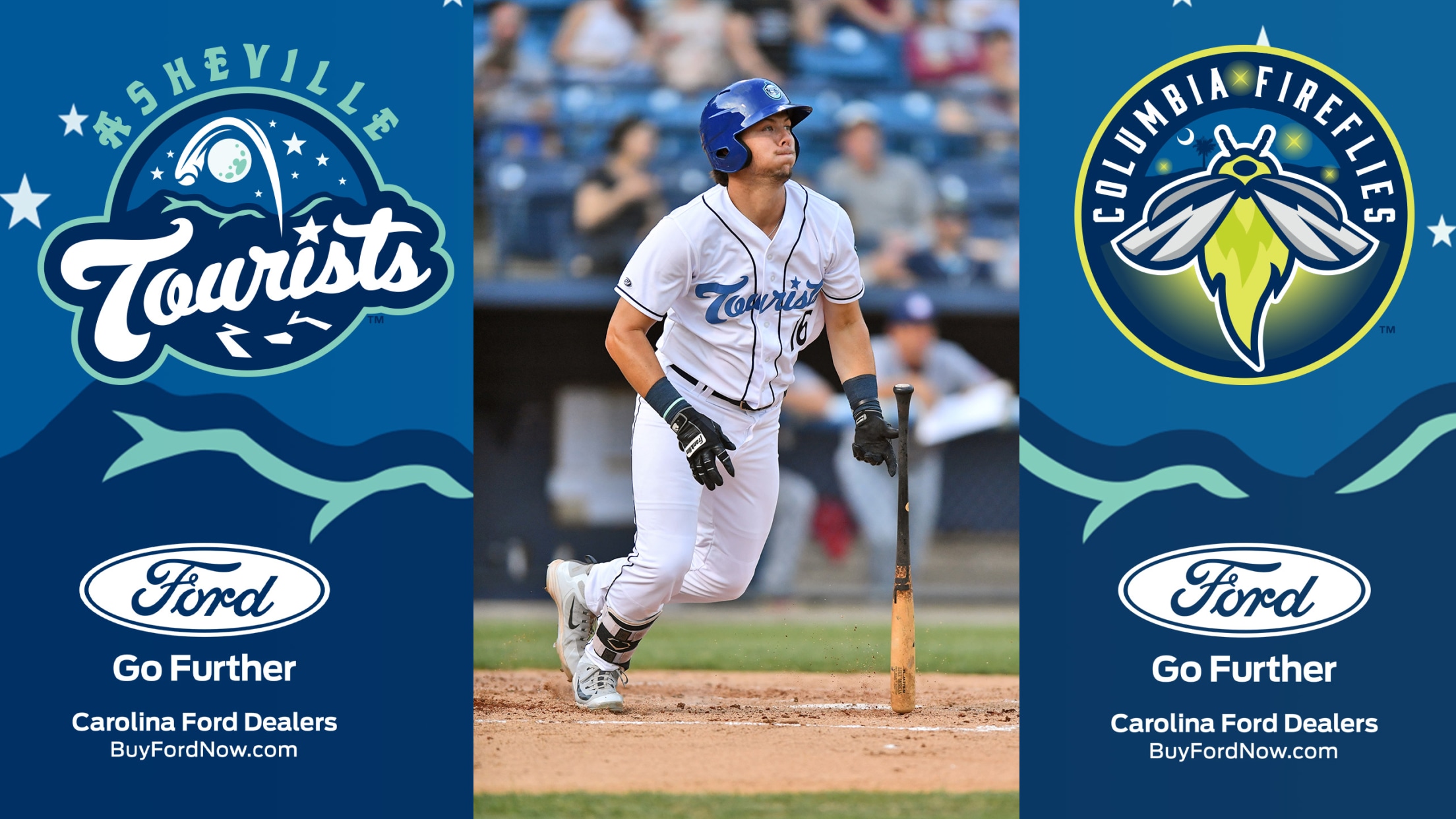 COLUMBIA- The Asheville Tourists defeated the Columbia Fireflies 2-1 on Monday night in a game that lasted only six innings. All of the runs scored in the contest were plated in the final inning. With the Tourists scheduled to bat in the top of the seventh the rain came and
COLUMBIA- The Asheville Tourists defeated the Columbia Fireflies 2-1 on Monday night in a game that lasted only six innings. All of the runs scored in the contest were plated in the final inning. With the Tourists scheduled to bat in the top of the seventh the rain came and forced the action to be called early.
Asheville scored the games' first runs in the top of the sixth. Terrin Vavra led off the inning with a bunt single and went to third on Grant Lavigne 's double to right field. Coco Montes made it 1-0 with a single into left and Lavigne later came home on a wild pitch.
Colten Schmidt threw five shutout innings to stretch his consecutive scoreless innings streak to 23 and earn his second win of the campaign. Unfortunately, Schmidt did surrender a run in the bottom of the sixth when the Tourists failed to turn what should've been an inning-ending double-play. Two errors were charged to Asheville on the play.
The run scored by Columbia made the score 2-1; however, Boby Johnson came in and finished out the inning by inducing a pop out followed by a groundout. The successful outing by Johnson turned into his second save of the season.
This is only Asheville's second series-opening win in ten road series. The Tourists can clinch this three-game set as well as a winning road trip with a victory on Tuesday night. Asheville and Columbia are back at it at 7:05pm weather permitting.