Win Streak Comes to an End as Tourists Cool Off
Bowling Green Keeps Asheville's Hitters at Bay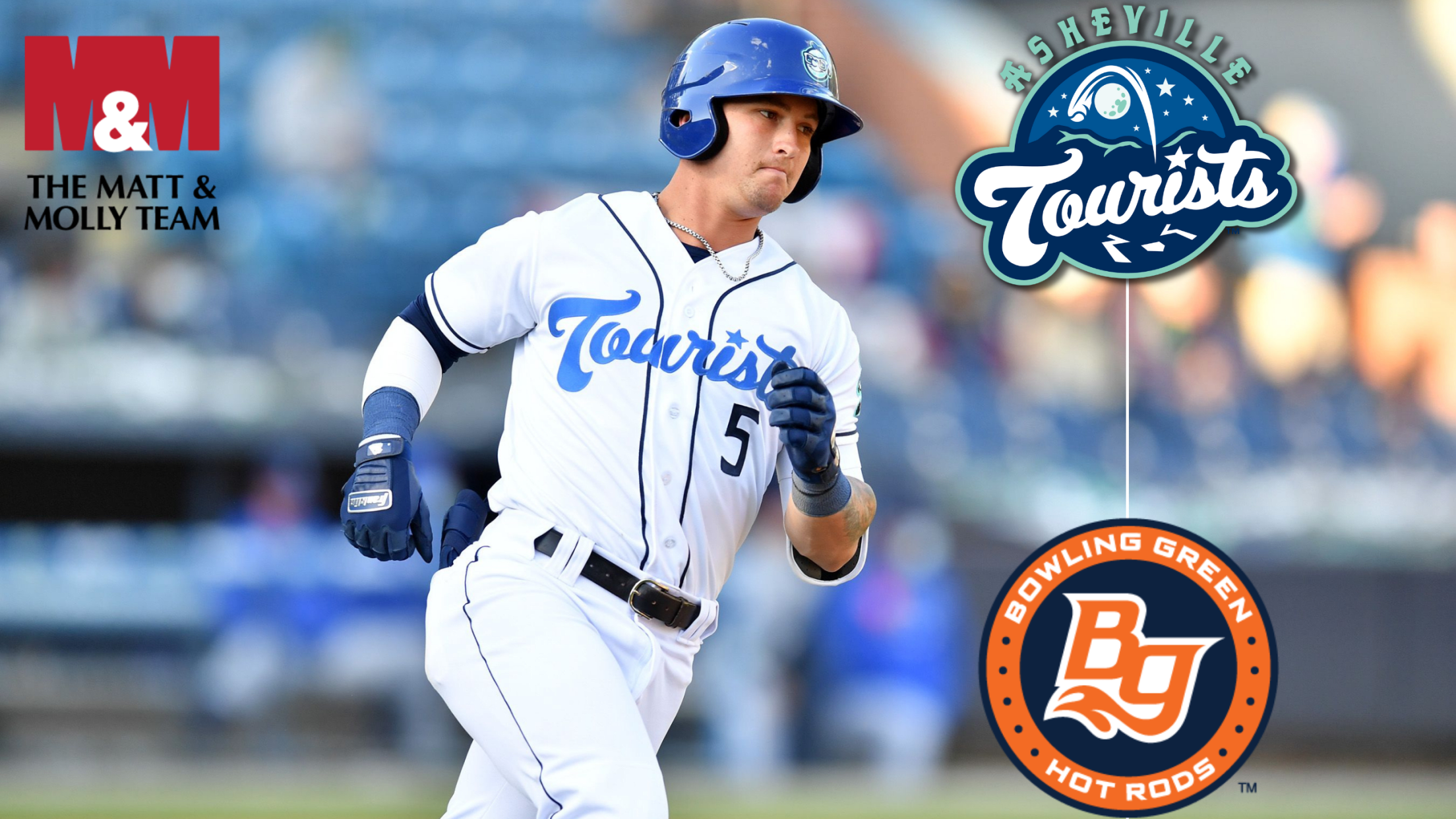 ASHEVILLE- A breezy, chilly night in Asheville cooled down the Tourists offense. It had to happen at some point. The Asheville Tourists were putting up massive offensive numbers over their five-game win streak; however, Saturday night the Bowling Green Hot Rods quieted the Tourists and dealt Asheville their first loss
ASHEVILLE- A breezy, chilly night in Asheville cooled down the Tourists offense. It had to happen at some point. The Asheville Tourists were putting up massive offensive numbers over their five-game win streak; however, Saturday night the Bowling Green Hot Rods quieted the Tourists and dealt Asheville their first loss of the series by a final score of 12-2.
The Hot Rods chased Asheville's starting pitcher, Danny Cody, in the top of the first inning with a two-run Home Run and three walks drawn. The Tourists did answer with a run in the bottom of the first thanks to a Scott Schreiber sacrifice fly.
Bowling Green added two more in the third when Niko Hulsizer doubled down the third base line with two outs to push their lead out to 4-1. Again, Asheville countered with a run in the bottom half. This time it came in the form of a leadoff Home Run from Matt Barefoot.
Asheville was unable to capitalize on scoring chances in the fourth and fifth innings. The Tourists did not have a hit over the game's final four frames. In the meantime, the visitors used Blake Hunt's bat to build their lead. In addition to Hunt's first inning Home Run, the backstop clubbed another two-run Homer in the sixth and connected with a two-run single in the eighth.
The Tourists used six pitchers on the night and the staff as a whole issued a season-high 10 walks. Despite the loss, Asheville has already clinched a series victory and can make it five wins in six games against Bowling Green with a victory on Sunday afternoon.
On a side note, former Asheville Tourists relief pitcher Russell Brewer, a key member of the 2012 Asheville Tourists South Atlantic League Championship team, was in attendance. Brewer received a standing ovation when he was introduced in the fifth inning.