Yacumamas Stumble Against the Grasshoppers
Greensboro's Five-Run Inning Seals the Deal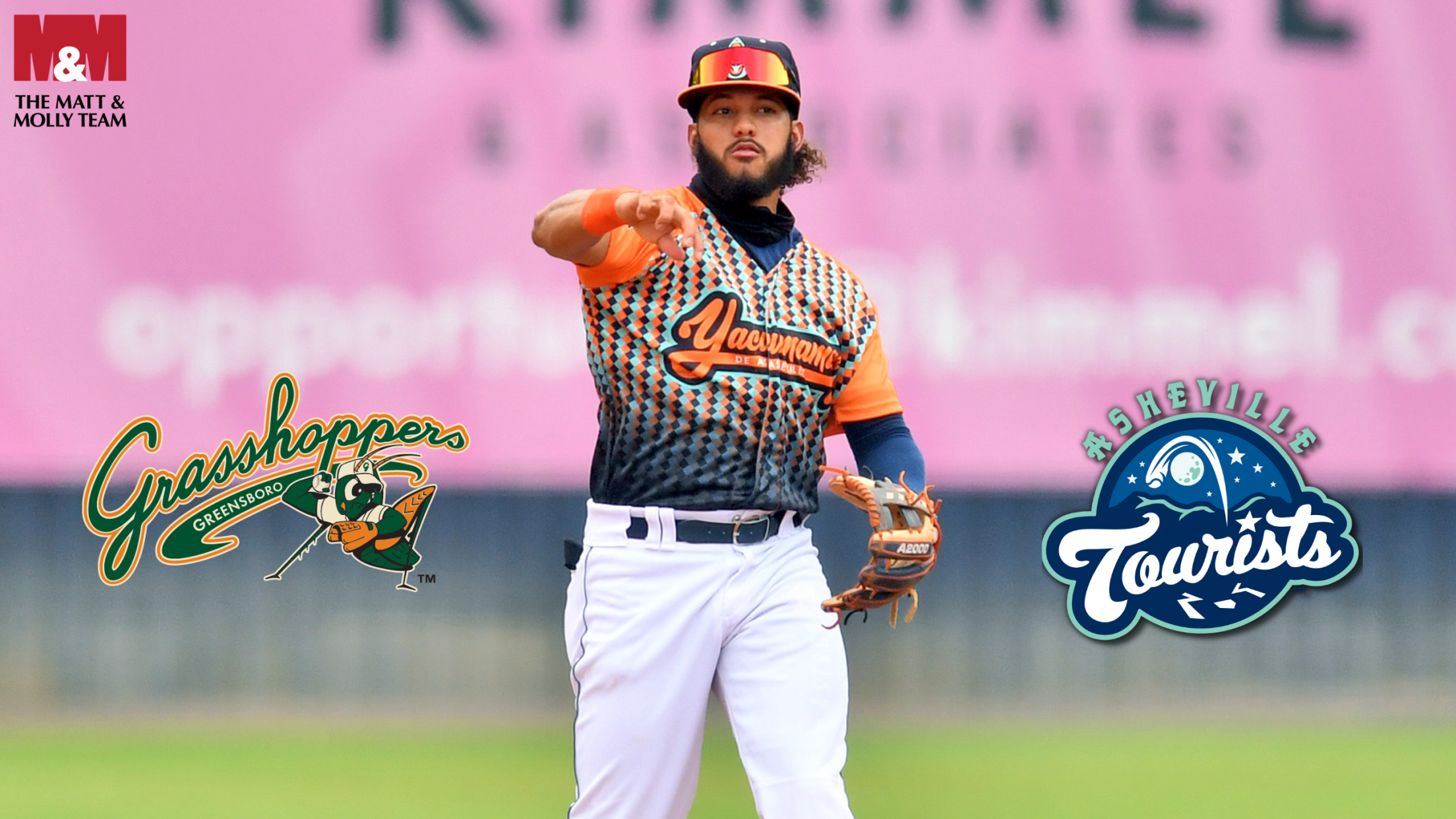 ASHEVILLE- The Yacumamas de Asheville dropped game five of their series with the Greensboro Grasshoppers by a score of 12-5 on Saturday night. Sporting the colorful Yacumama uniforms and with a sea of orange in the seating bowl, it wasn't enough to stop a very talented Greensboro team from seizing
ASHEVILLE- The Yacumamas de Asheville dropped game five of their series with the Greensboro Grasshoppers by a score of 12-5 on Saturday night. Sporting the colorful Yacumama uniforms and with a sea of orange in the seating bowl, it wasn't enough to stop a very talented Greensboro team from seizing the day.
The Yacumamas fell behind 1-0 after an inning; however, they took a 2-1 lead in the bottom of the second. Shay Whitcomb stroked a two-run double into right-centerfield to plate Luis Guerrero and JC Correa. The lead was short lived.
Greensboro tied the game with a run in the third and broke it open with a five-run fourth inning. Asheville countered with a bases loaded walk to Justin Dirden but the Grasshoppers added a run in the fifth and another in the sixth.
A few innings later, Greensboro used a three-run Home Run to build a 12-3 lead. The Yacumamas received an RBI single from Correa in the eighth and a sacrifice fly from Yainer Diaz in the ninth to round out the scoring. Correa finished 4-for-5 to pace the offense while Whitcomb and C.J. Stubbs each recorded two hits.
Asheville still has an opportunity to finish with a series split. The finale is set for Sunday afternoon at 1:05pm ET.