Barons Bested By BayBears, 8-4
Banks gives up six runs in loss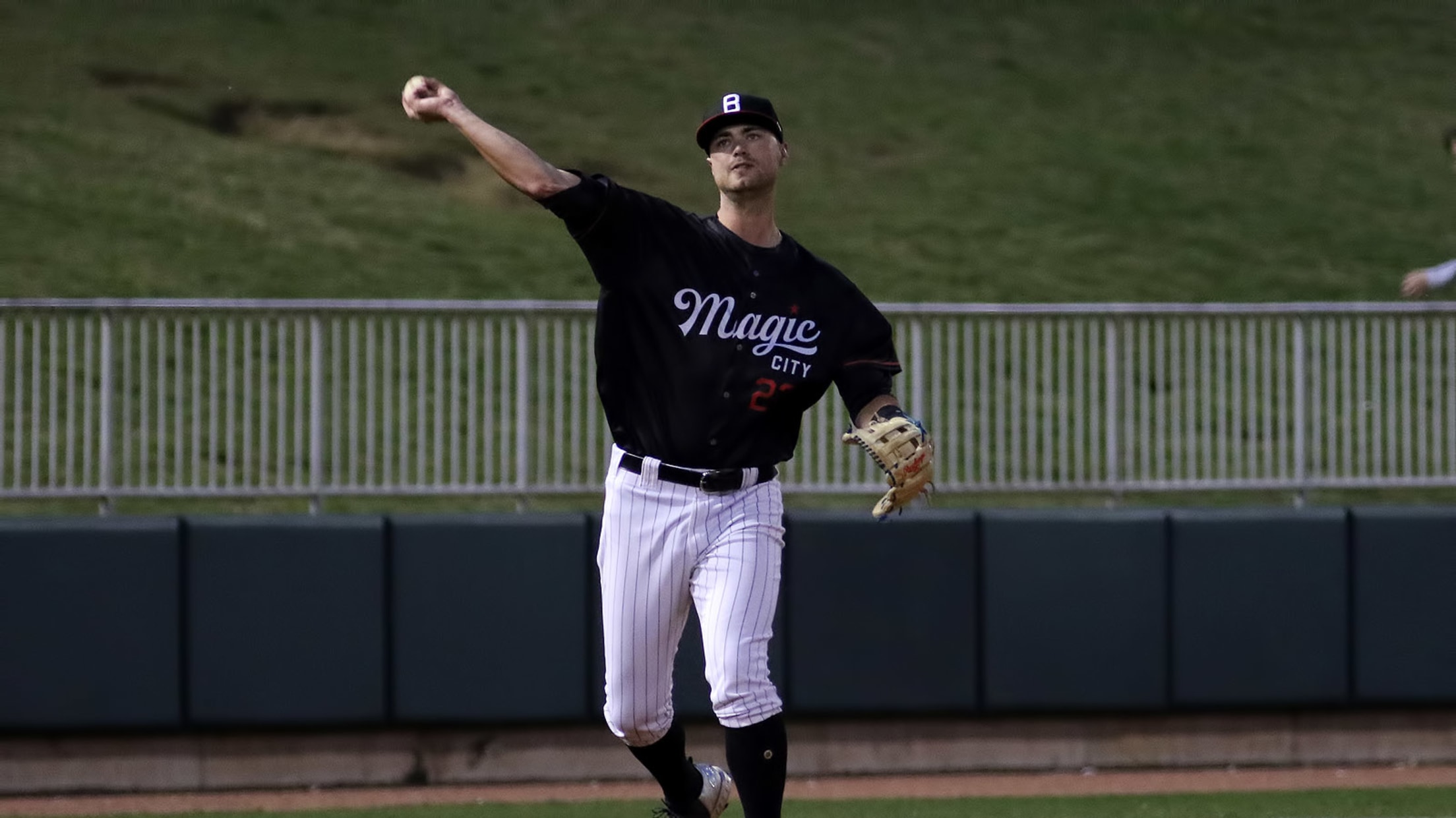 Matt Rose recorded an RBI double on his birthday on Thursday. (Michael Wade)
The Birmingham Barons (54-55) fell behind early, giving up runs early and often in an 8-4 loss to the Mobile BayBears (53-54) in the opener of their five-game series on Thursday night at Regions Field. Turning Point: In the first, the BayBears were quick to strike against Birmingham starter Tanner
The Birmingham Barons (54-55) fell behind early, giving up runs early and often in an 8-4 loss to the Mobile BayBears (53-54) in the opener of their five-game series on Thursday night at Regions Field.

Turning Point: In the first, the BayBears were quick to strike against Birmingham starter Tanner Banks (L, 2-3). A two-out double from Jack Kruger scored the game's first run. With Jose Rojas at the plate a batter later, the skies opened, causing a rain delay that lasted over an hour. Once the game resumed, a two-run single from Roberto Baldoquin gave the visitors a 3-0 lead, setting the tone for the rest of the night.
Moments That Mattered: Two innings later, the BayBears extended the lead on a two-run homer from Rojas. Mobile then added on with a single run in both the fourth and fifth innings to take a 7-0 lead halfway through the game before the Barons got on the board.
By The Numbers: Trey Michalczewski broke the Mobile shutout with an RBI single in the bottom of the fifth for his team-leading 55th RBI. Playing on his 24th birthday, Matt Rose added an RBI double in the sixth and came home to score on a ground out from Jameson Fisher. In the bottom of the ninth, the Barons loaded the bases with the tying run at the plate, but Bryant Flete struck out to end the ballgame.
Facts And Figures: On the mound, Banks lasted just 4.0 innings, giving up six earned runs on nine hits with two walks and one strikeout. Jake Johansen then gave up two runs, one earned, over 3.0 innings before Ian Clarkin made his relief debut for the Barons with 2.0 scoreless frames in the loss.
Up Next: The two sides continue the series with a 7:05 p.m. matchup on Friday night at Regions Field. Matt Tomshaw (4-5, 5.32) is set to start for Birmingham against Mobile's Jose Rodriguez (6-9, 5.66) Curt Bloom will have the call on 960 WERC News Radio and the iHeart Radio app.