Barons Bullpen Blasted By Smokies, 11-1
Relievers surrender 11 runs in loss to Tennessee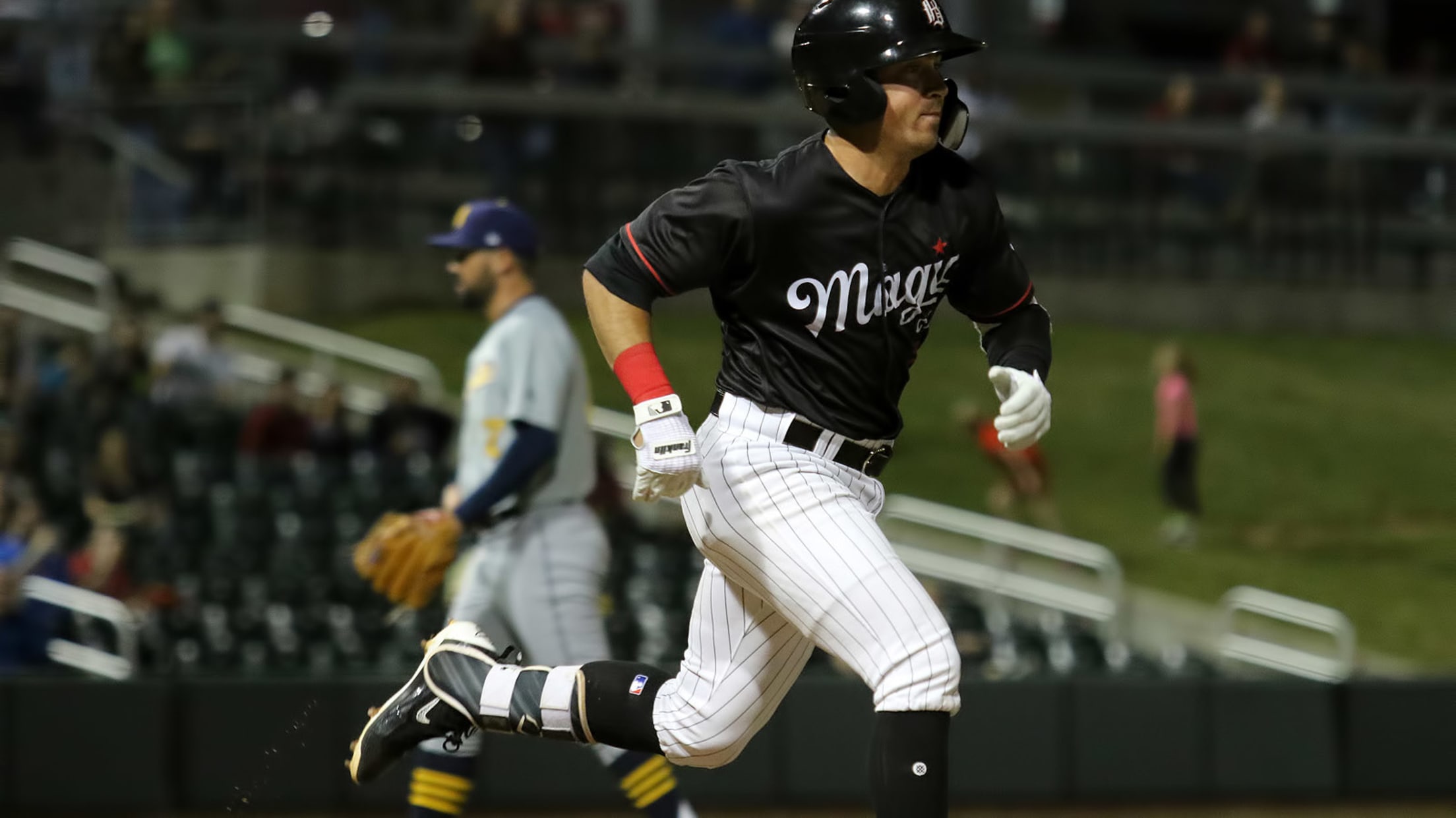 Danny Mendick drove in the Barons' only run on Thursday. (Michael Wade)
The Birmingham Barons' (57-64) struggles continued on Thursday night in an 11-1 loss to the Tennessee Smokies (61-60) at Regions Field. The win gives the Smokies a two games to one series lead and the loss is the Barons' 14th in their last 18 games. Turning Point: Coming into a scoreless
The Birmingham Barons' (57-64) struggles continued on Thursday night in an 11-1 loss to the Tennessee Smokies (61-60) at Regions Field. The win gives the Smokies a two games to one series lead and the loss is the Barons' 14th in their last 18 games.

Turning Point: Coming into a scoreless game in the fourth, Barons reliever Jake Johansen (L, 1-3) got no early help from his defense as back-to-back errors followed a walk to load the bases with nobody out. A sacrifice fly from Jeffrey Baez scored the first run of the night. Two hitters later, Zack Short hit a grand slam into the Tennessee bullpen, extending the lead to 5-0, and that proved to be more than enough to win.
Moments That Mattered: The Barons got on the board in the sixth inning on Danny Mendick's RBI single that scored Luis Basabe. But the Smokes got the run back and more an inning later on a two-run homer from Eddy Martinez to make the score 8-1 Tennessee.
By The Numbers: Making his first start for the Barons since May, Ian Clarkin tossed 3.0 scoreless innings, including a rough first inning that saw him walk three Smokies and hit another. But he emerged unscathed thanks to a double play. Johansen took the loss after giving up six runs, one earned, with one walk and two strikeouts over 3.0 innings. Brian Clark gave up two earned runs over 2.0 innings, then Matt Foster surrendered three more in the ninth inning.
Facts And Figures: The sixth inning run was all the offense the Barons could muster on this night, as it snapped a 16-inning scoreless streak. From the leadoff spot, Basabe went 2-for-4 with a double and the run scored, but Birmingham was held to three or fewer runs for the fifth straight game.
Up Next: In a marquee pitching matchup on Friday night, Dylan Cease (3-0, 1.94) is set to start for the Barons against Keegan Thompson (5-1, 2.62). First pitch at Regions Field is set for 7:05 p.m. Curt Bloom will have the call on 960 WERC News Radio and the iHeart Radio app.