Barons' Offense Smothered By Biscuits, 5-0
Birmingham records just five hits in first loss of second half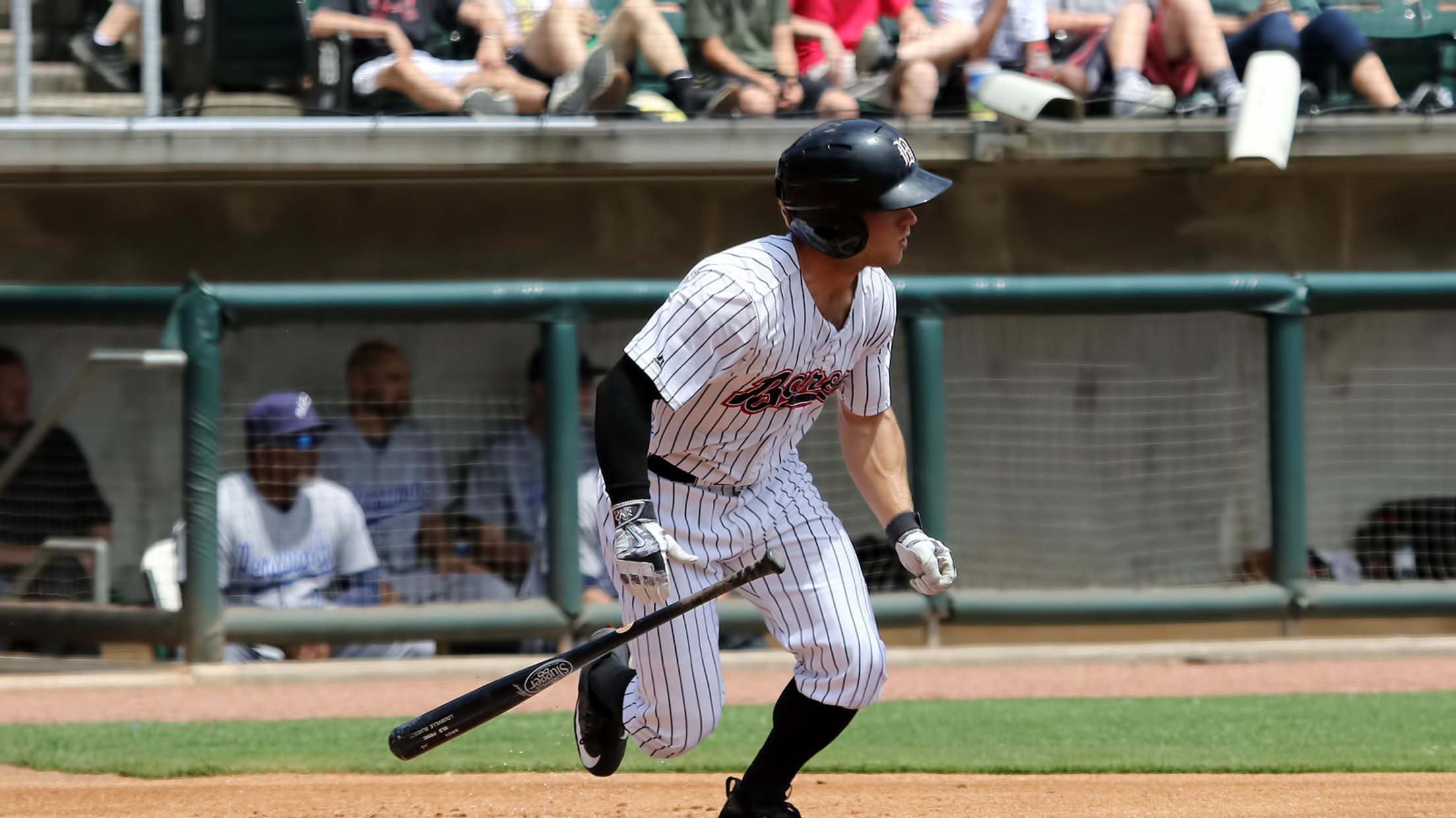 Ryan Brett recorded two hits in the Barons' loss on Sunday. (Michael Wade)
The Birmingham Barons' (35-37) winning streak came to an end at three as the Montgomery Biscuits (38-36) used a dominant start on the mound and timely offense to earn a 5-0 victory on Sunday night at Riverwalk Stadium. Facts And Figures: Facing All-Star southpaw Génesis Cabrera (W, 6-4), the Birmingham offense
The Birmingham Barons' (35-37) winning streak came to an end at three as the Montgomery Biscuits (38-36) used a dominant start on the mound and timely offense to earn a 5-0 victory on Sunday night at Riverwalk Stadium.

Facts And Figures: Facing All-Star southpaw Génesis Cabrera (W, 6-4), the Birmingham offense could do little. In the opening frame, Ryan Brett was the first Baron to reach as his pop up fell in shallow center field. The lefty didn't give up another hit until a single from Bryant Flete in the sixth. In the longest outing of his career, Cabrera went 8.0 scoreless innings, giving up just four hits, one walk, and striking out seven to get the win.
Turning Point: The Barons' biggest offensive threat of the night came in the top of the seventh as singles from Luis Basabe and Brett put runners on first and second with nobody out. Two batters later with the runners on the corners, Danny Mendick fouled out behind first base. Trying to catch the defense off guard, Basabe broke for the plate and was thrown out by first baseman Nathan Lowe to end the inning.
By The Numbers: In his Double-A debut, Birmingham starter Bernardo Flores (L, 0-1) was good, tossing a quality start. Over 7.0 innings, he gave up two earned runs on six hits with one walk and two strikeouts. However, he wasn't able to top Cabrera on this night. Offensively, Brett and Basabe each recorded two hits in the defeat.
Moments That Mattered: Up 2-0 in the eighth, Montgomery got the insurance runs they needed off Birmingham reliever Zach Thompson. A home run from Ryan Boldt started the inning, and two more runs scored before Thompson got out of the frame as the Biscuits extended the lead to 5-0, which proved to be the final.
Up Next: The two sides continue their series with a 6:35 p.m. matchup on Monday night at Riverwalk Stadium. Right-hander Dylan Cease is set for his Double-A debut for the Barons against the Biscuits' Brandon Lawson (2-0, 3.29). Curt Bloom will have the call on 960 WERC News Radio and the iHeart Radio app.