Barons Split A Pair To End Road Trip
Birmingham and Mississippi each win a pitcher's duel on Wednesday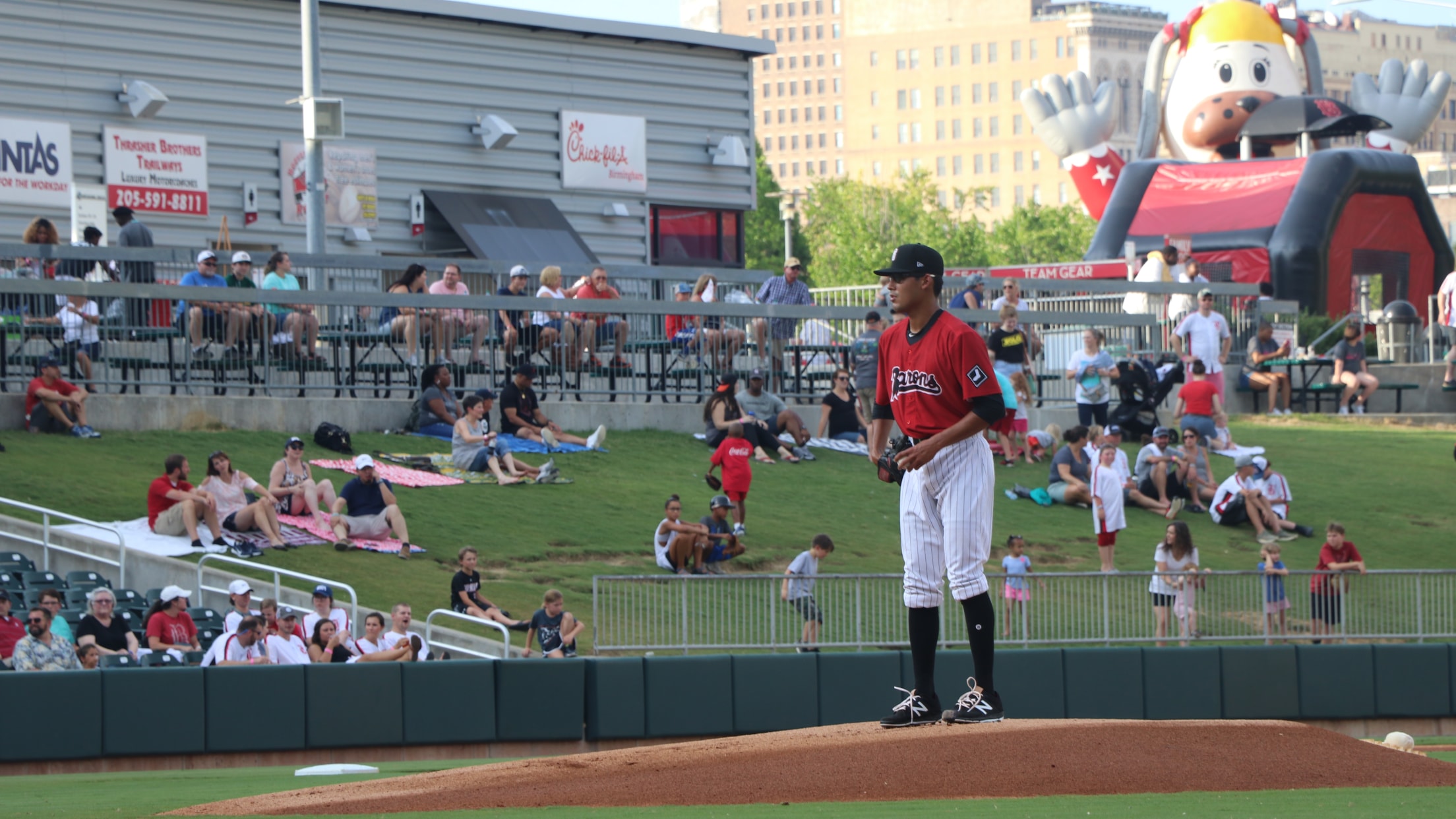 Bernardo Flores threw a complete game in Wednesday's loss. (Aaron Cheris)
In two low-scoring affairs, the Birmingham Barons (54-54) and Mississippi Braves (50-59) each earned a win on Wednesday night at Trustmark Park. The Barons earned a 2-1 win in the completion of Tuesday's suspended game before the M-Braves scored late for a 1-0 win in the seven-inning finale of the
In two low-scoring affairs, the Birmingham Barons (54-54) and Mississippi Braves (50-59) each earned a win on Wednesday night at Trustmark Park. The Barons earned a 2-1 win in the completion of Tuesday's suspended game before the M-Braves scored late for a 1-0 win in the seven-inning finale of the series. The Mississippi win gives them four wins in the five-game series and seven wins in nine meetings against the Barons this season.

Turning Point: In the first game, the pitchers were the story, as the game remained scoreless until the seventh inning. Then, the Barons took a 2-0 lead on a sacrifice fly from Jameson Fisher and an RBI single from Joel Booker. That score held until the bottom of the ninth when José Ruiz (S, 10) gave up a run, but held on to induce a fly out from Daniel Lockhart to end the game with the bases loaded as the Barons escaped with a win.
By The Numbers: Three hits proved to be just enough for Birmingham to win the completion of Tuesday's suspended game. On the mound, Kodi Medeiros lasted 2.2 innings before rain ended Tuesday's action. Zach Thompson (W, 2-0) went 3.1 scoreless innings to earn the win in relief. Matt Foster kept Birmingham in front with 2.0 scoreless innings before Ruiz held on to earn the save.
Moments That Mattered: The second game was similar to the first as neither team could do much offensively. In the fifth, the Barons had their best chance to score with Alfredo González at third and one out, but Fisher and Booker struck out to end the inning. The next inning, Tyler Marlette drove in what proved to be the winning run with a two-out single to center, giving Mississippi a 1-0 lead that would end up as the final in the seven-inning affair.
Facts And Figures: Making his seventh Double-A start, Bernardo Flores (L, 2-3) tossed his sixth quality start as a Baron, giving up just one run on five hits with one walk and five strikeouts for his first career complete game. But it wasn't enough as the Barons produced just five hits, all singles, in the loss.
Up Next: The Barons return home to begin a five-game series against the Mobile BayBears on Thursday night at 7:05 p.m. at Regions Field. Tanner Banks (2-2, 2.16) is set to start for Birmingham against Mobile's Joe Gatto (3-4, 6.00). Curt Bloom will have the call on 960 WERC News Radio and the iHeart Radio app.