Big Lead Vanishes In 7-6 Barons Loss
Barnum homers twice, but Tennessee walks off to win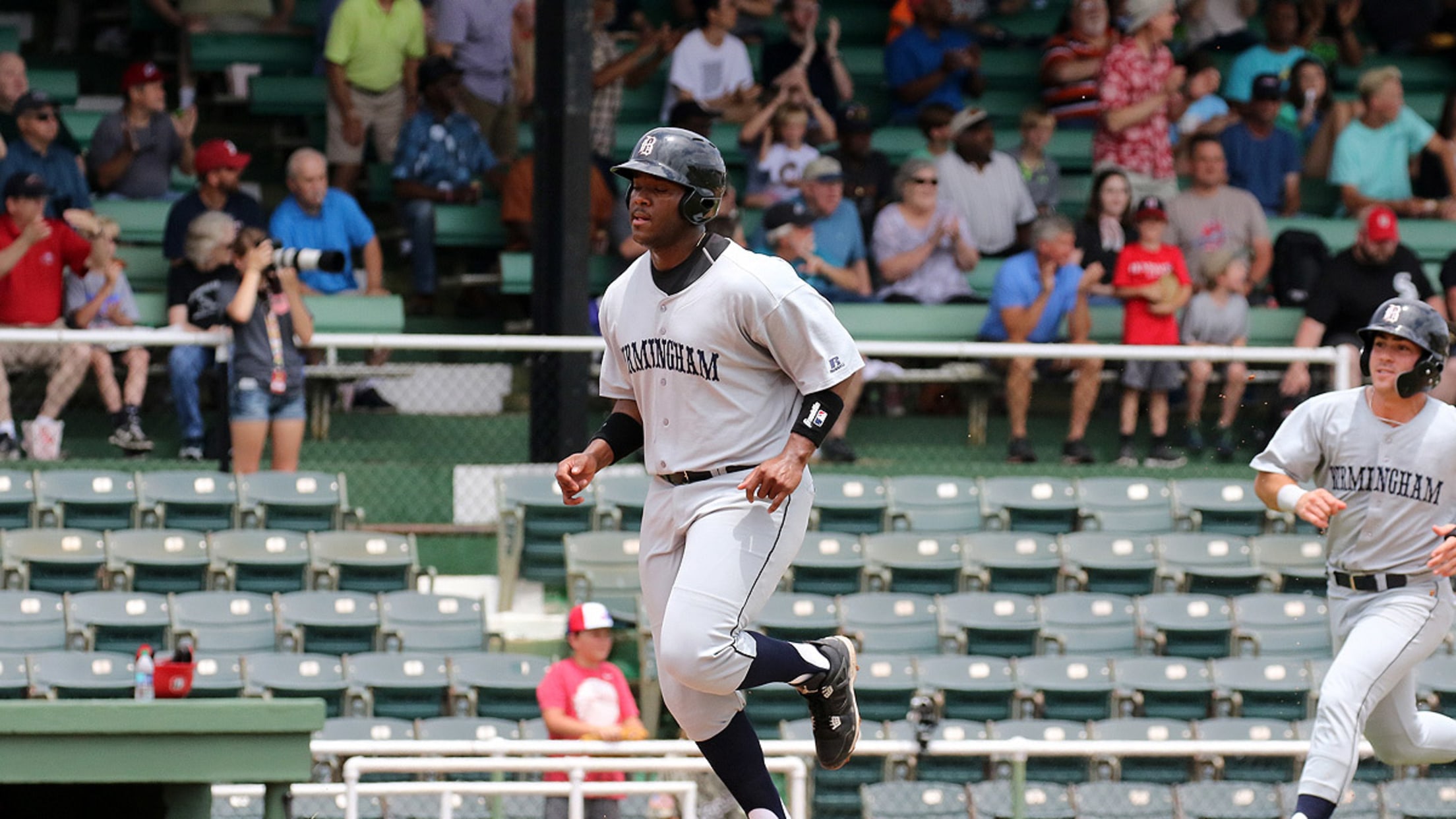 Keon Barnum homered twice in Birmingham's loss on Sunday. (Michael Wade)
Looking for their first four-game winning streak of the season, the Birmingham Barons (45-47) couldn't protect a 6-0 lead as a furious Tennessee Smokies (50-44) rally gave them a 7-6 win on Sunday night at Smokies Stadium.   Turning Point: With the game tied in the seventh, Joel Booker began the frame
Looking for their first four-game winning streak of the season, the Birmingham Barons (45-47) couldn't protect a 6-0 lead as a furious Tennessee Smokies (50-44) rally gave them a 7-6 win on Sunday night at Smokies Stadium.

Turning Point: With the game tied in the seventh, Joel Booker began the frame by launching a deep fly ball toward the left-field wall off Tennessee reliever Preston Morrison. As the ball looked to be going over the fence, Smokies left fielder Charcer Burks made a leaping catch to rob Booker of a home run, keeping the game tied 6-6.
Moments That Mattered: As the Barons tried to retake the lead in the ninth, Alex Call singled with a runner on second base. Manager Ryan Newman elected to hold pinch runner Trey Michalczewski at third, rather than send him home in hopes of a go-ahead run. The move backfired as Zack Collins struck out and Call was caught between first and second for an inning-ending double play. The home team would ride the momentum to walk-off on Trent Giambrone's single in the bottom of the inning off Brandon Brennan (L, 2-2) to clinch their first win of the five-game series.
By The Numbers: Birmingham jumped out to the 6-0 lead behind a tremendous power display from Keon Barnum. In the second, he launched a 452-foot home run out of Smokies Stadium for a solo shot to increase the Barons lead to 4-0. Then in the fourth, he hit one 421 feet down the right-field line for his second big fly of the night and 10th of the season to make it 6-0 Barons. But the 873 feet of home runs wouldn't be enough. Barnum finished 3-for-4 with the two home runs and three RBIs. Booker and Call each had two hits, while Danny Mendick drove in a pair of runs with a first-inning double.
Facts And Figures: On the mound, Bernardo Flores suffered his worst outing as a Baron, lasting just 4.1 innings while giving up six runs, four earned, with just one strikeout as the Smokies' five-run rally in the fifth ended his night. Jake Johansen and Colton Turner kept the game tied for three more innings, but Brennan was unable to send the game to extra innings.
Up Next: The Barons and Smokies conclude the five-game series on Monday night at 6:00 p.m. Tanner Banks (0-1, 4.50) is set to start for Birmingham against the Smokies' Michael Rucker (7-4, 3.49). Curt Bloom will have the call on 960 WERC News Radio and the iHeart Radio app.