Book Your Clubhouse VIP Party Package Today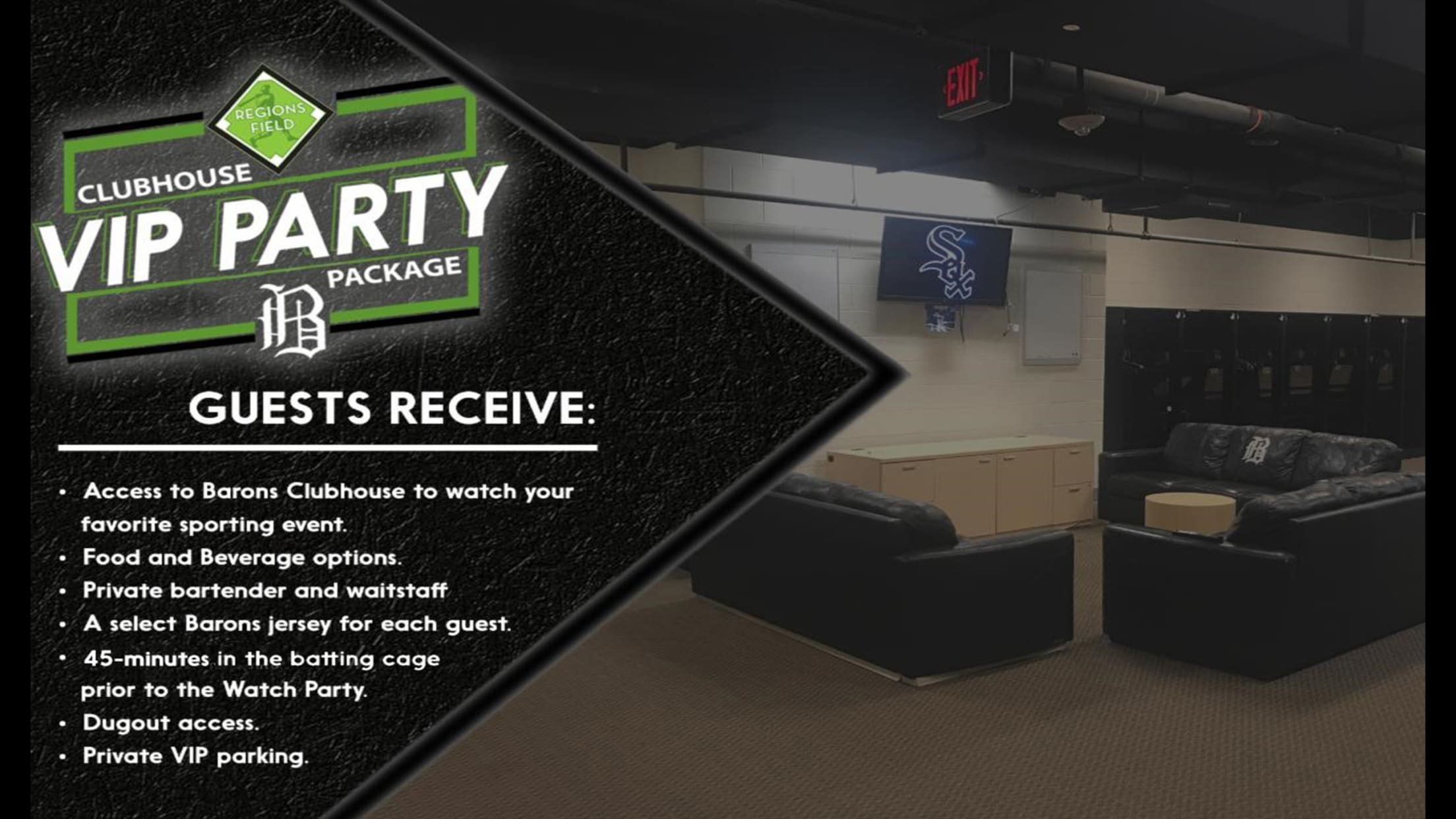 Looking for an exclusive and safe area to host your next viewing party? Look no further than Regions Field, as you can reserve a spot now to watch your favorite sporting event from the comforts of the Barons locker room for just $3,000. This VIP Package will allow you and
Looking for an exclusive and safe area to host your next viewing party? Look no further than Regions Field, as you can reserve a spot now to watch your favorite sporting event from the comforts of the Barons locker room for just $3,000.
This VIP Package will allow you and up to 20 guests a four-hour rental of the locker room. Guests will also receive…
· Private VIP parking and entry
· An hour in the batting cage prior to the Watch Party (Liability waivers must be signed)
· Select jersey from the Team Store for each of your guests (up to 20; must be present to claim)
· Dugout access
· Food options that include Hot dogs, hamburgers and 2 side items for your guests
· Beverage options that include non-alcoholic Coke products and 1 (one) ½ barrel of domestic beer (selections dependent upon availability)
· Private bartender and waitstaff for your guests
Contact the Barons Special Events department at [email protected] or call 205-988-3200 to learn more about pricing and details.