Fan Guide: 2018 Rickwood Classic
Book signing, first pitches highlight iconic Return to Rickwood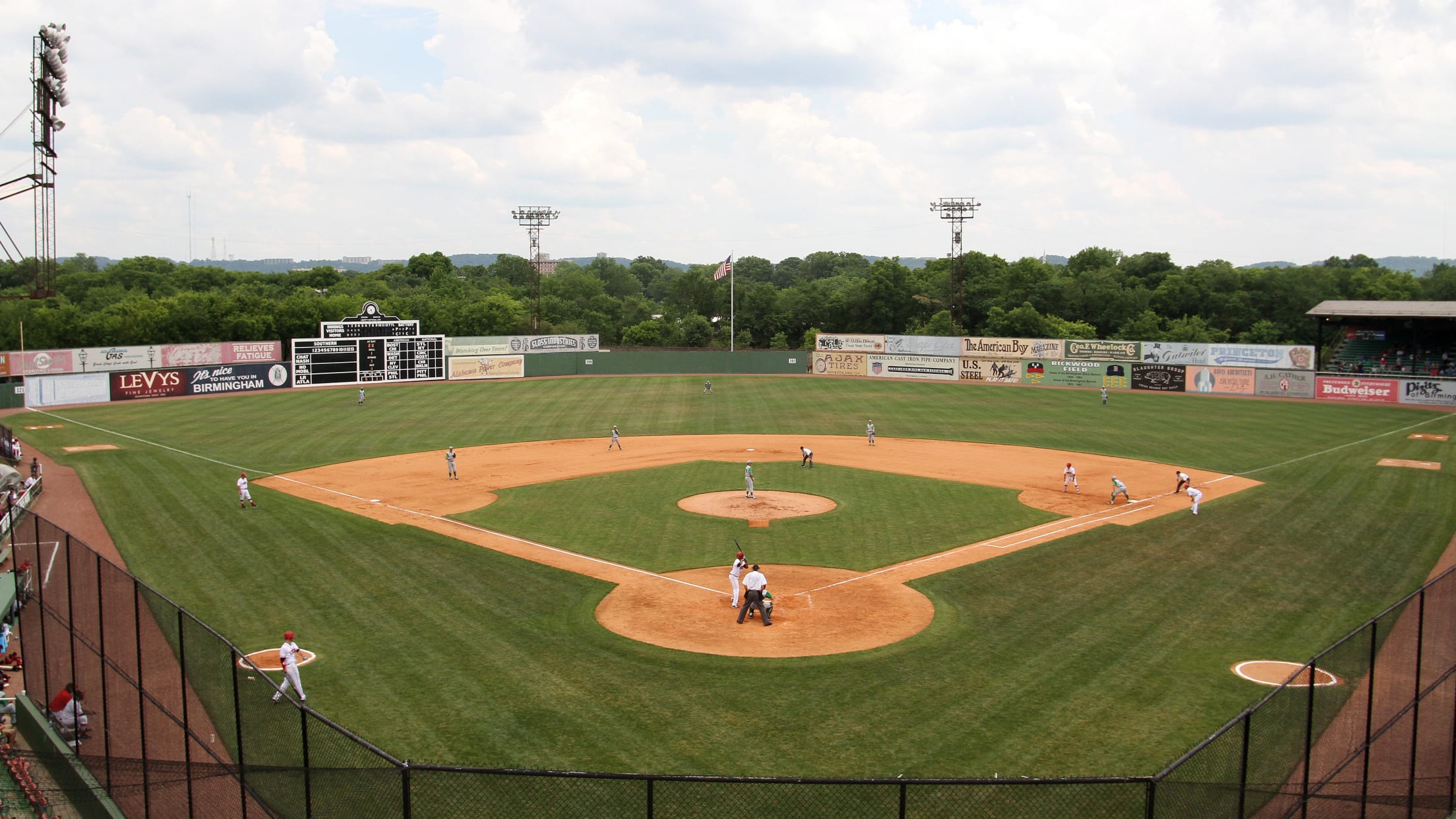 The Barons will host the Chattanooga Lookouts in the 22nd Annual Rickwood Classic. (Michael Wade)
The Birmingham Barons are excited to announce the following details ahead of the 22nd Rickwood Classic on Wednesday, May 30, presented by Levy's Fine Jewelry. 1978 World Series MVP Bucky Dent will be the guest of honor in celebration of the "Fabulous Fifties" when the Birmingham team was affiliated with
The Birmingham Barons are excited to announce the following details ahead of the 22nd Rickwood Classic on Wednesday, May 30, presented by Levy's Fine Jewelry. 1978 World Series MVP Bucky Dent will be the guest of honor in celebration of the "Fabulous Fifties" when the Birmingham team was affiliated with the New York Yankees from 1953-1956.
Wednesday, May 30 - 22nd Annual Rickwood Classic

Game Time:

First pitch is at 12:30 p.m. Rickwood Field gates will open at 11 a.m.

Broadcast: There will be no video stream available for the game as we travel back to the Fifties. However, be sure to tune your radio dial to Barons radio affiliate WERC 960 AM to hear Curt Bloom with the play-by-play.

Parking:

Parking will cost $5 and will be available on a first-come-first-serve basis. Space is limited, so be sure to arrive early.

Book Signing:

Award-winning sports writer Gaylon White will be on hand to sign copies of his new book: Singles and Smiles, How Artie Wilson Broke Baseball's Color Barrier. Wilson was a member of the Birmingham Black Barons from 1944-48. The signing will take place on the concourse throughout the day.

Autograph Signing:

Bucky Dent will be signing autographs for fans in the Rickwood Field conference room for two hours, from 11 a.m. to noon, and from about 1 p.m. to 2 p.m.

Ceremonial First Pitches:

Prior to the game, Bucky Dent will throw a ceremonial first pitch. Also on hand to throw out a first pitch will be Birmingham mayor Randall Woodfin.

Negro Leagues:

Negro League legends will be attending the game with special guest, United States senator Doug Jones.

Pregame Ceremonies:

Starting around 12:15 p.m., both teams will be introduced and will line up on their respective baselines prior to the national anthem.