Zack Collins Wins Home Run Derby
Birmingham catcher takes crown on home field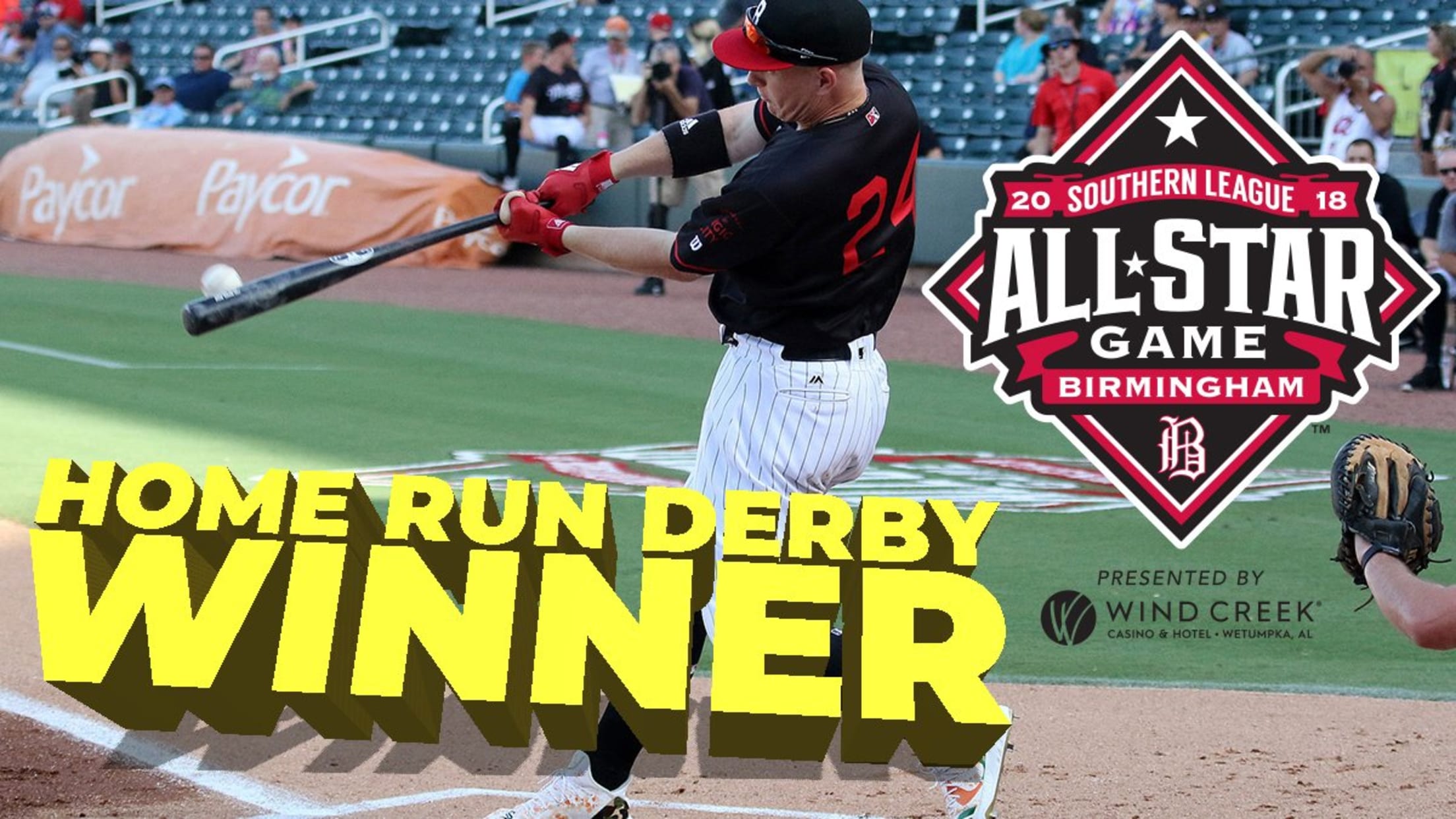 With a powerful swing and the home crowd behind him, Birmingham Barons catcher Zack Collins won the 2018 Southern League Home Run Derby, presented by Adamson Ford, on Tuesday night at Regions Field. "I felt good out there during the first round. I took my time and got the jitters
With a powerful swing and the home crowd behind him, Birmingham Barons catcher Zack Collins won the 2018 Southern League Home Run Derby, presented by Adamson Ford, on Tuesday night at Regions Field.
"I felt good out there during the first round. I took my time and got the jitters out," Collins said. "Once I was in the championship round I was feeling good and got in a groove and it was great to win it."
The derby began quietly, with Jackson Generals outfielder Jamie Westbrook and Pensacola Blue Wahoos outfielder Aristides Aquino each hit one home run in the opening round. Jackson's Rudy Flores took the early lead with a pair of long balls, only to be matched by Mississippi Braves first baseman Tyler Marlette one batter later. After Jackson's Galli Cribbs Jr. finished with one home run, the stage was set for the hometown catcher.
Hitting last in the opening round, Collins launched three home runs over the right field wall to secure a spot in the final round.
Tied at two homers each, Marlette and Flores competed in a five-swing tiebreaker to see who would advance to the finals. Marlette went deep with two of his five swings, and that proved to be enough as Flores hit one over the fence and nearly connected on his last swing, but it wasn't enough as the M-Braves slugger advanced to the final.
The final didn't start smoothly for Marlette, as he only homered once over his first 10 swings. Down to his last out, the Mississippi team leader in home runs knocked three straight over the left field fence, finishing with four to set the bar for Collins.
"It didn't matter if he hit 10 or one, I still had to go up there and perform," Collins said.
Birmingham's star did just that, needing just two outs to hit five long homers to right, including a few off the roof of the batting cage beyond the bleachers, to clinch the victory. It's one the White Sox No. 9 prospect according to MLB.com plans to savor.
"It really felt good to win it. I've been a bunch of home run derbies in my lifetime, but this is the first one I've been able to win," Collins said. "Being the first All-Star Game at Regions Field and having the home fans in Birmingham here makes it even more awesome."