BallparktoberFest Postponed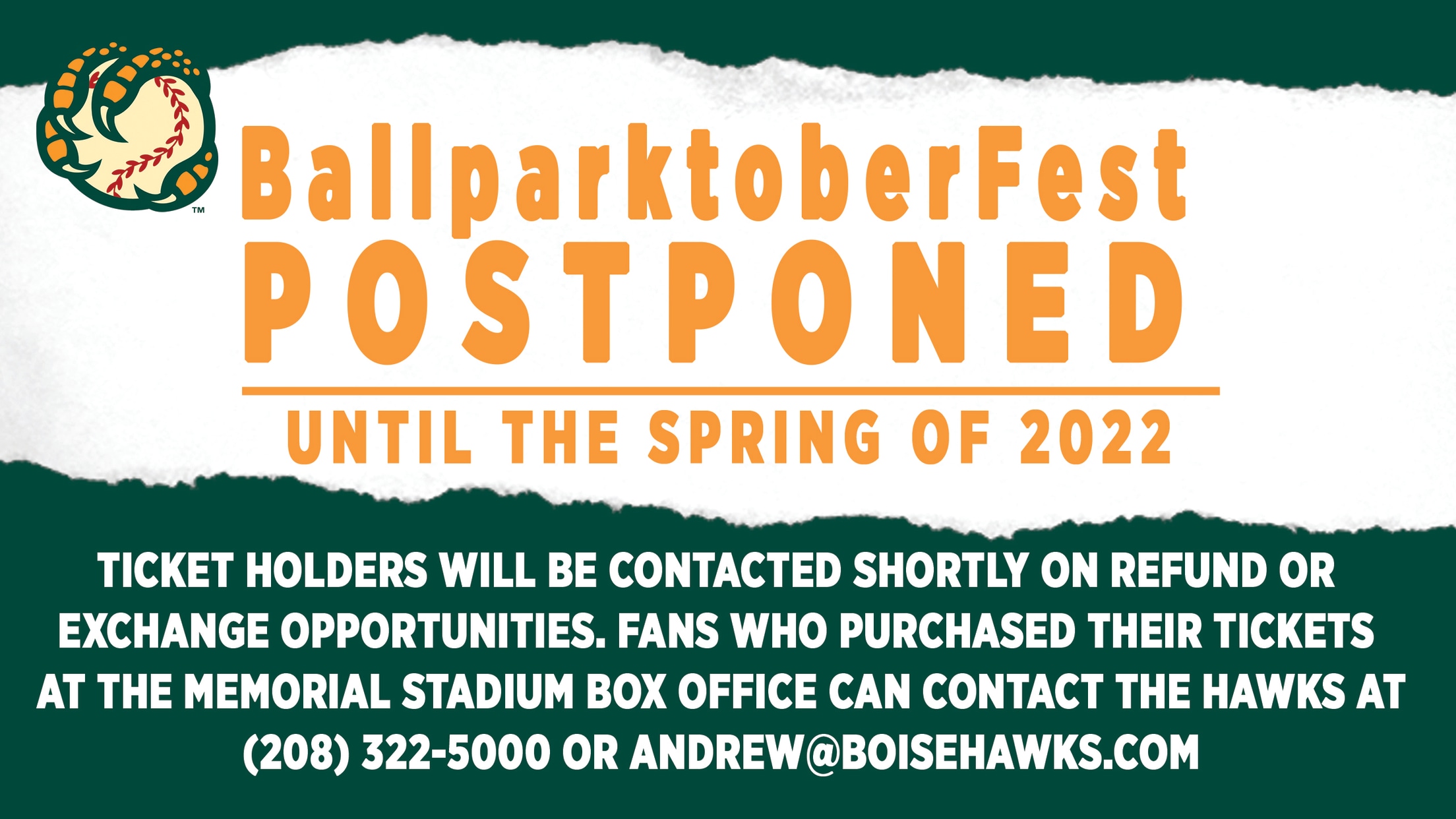 BOISE, ID: The Boise Hawks announced this morning that they have postponed BallparktoberFest, their annual beer tasting event at Memorial Stadium, until the Spring of 2022. "With TreeFort, AleFort, and various similarly themed events going on throughout the state, we unfortunately had to postpone BallparktoberFest until the spring. With all
BOISE, ID: The Boise Hawks announced this morning that they have postponed BallparktoberFest, their annual beer tasting event at Memorial Stadium, until the Spring of 2022.
"With TreeFort, AleFort, and various similarly themed events going on throughout the state, we unfortunately had to postpone BallparktoberFest until the spring. With all the scheduling conflicts, we were having difficulties securing an appropriate number of vendors and, at the end of the day, wanted to make sure we were able to put on an event our fans and friends expect from us. Once we receive the 2022 Pioneer Baseball League schedule, BallparktoberFest will be put right on the calendar." – Mike Van Hise, Boise Hawks Vice President / General Manager
Ticket holders will be contacted shortly on refund or exchange opportunities. Fans who purchased their tickets at the Memorial Stadium Box Office can contact the Hawks at 208-322-5000 or [email protected].