Game 69: Dust Devils get a walk-off win against Hawks in 5-4 final game
Two hits in the ninth got Tri-City the win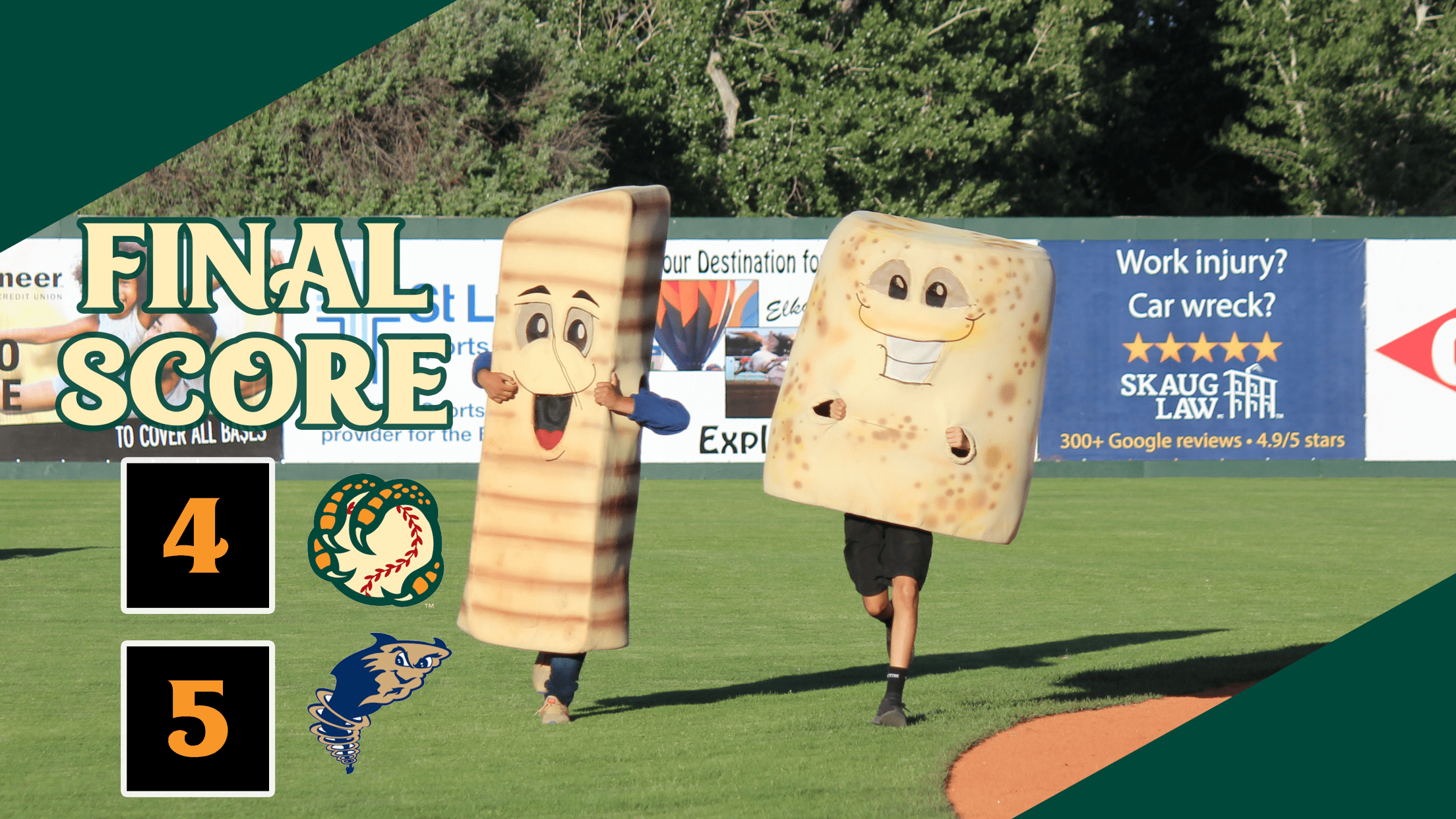 PASCO, WA - In the final of a four-game series, the Tri-City Dust Devils (Short Season A affiliate of the San Diego Padres) delivered a walk-off 5-4 victory over the Boise Hawks (Short Season A affiliate of the Colorado Rockies). In the bottom of the ninth inning, two batters came
PASCO, WA - In the final of a four-game series, the Tri-City Dust Devils (Short Season A affiliate of the San Diego Padres) delivered a walk-off 5-4 victory over the Boise Hawks (Short Season A affiliate of the Colorado Rockies).
In the bottom of the ninth inning, two batters came up to the plate for Tri-City. Jonny Homza began matters with a double and then Mason House fired a ground ball that hit off of Boise's pitcher Colton Hathcock and dribbled into center field for the game-winning hit.
The Dust Devils scored early in the ballgame with a huge bottom of the second. Mason House knocked his first double of the season for into right that scored two runs and jumped the Dust Devils ahead 2-0. Later in the inning Luke Becker singled and scored House to whisk the Dust Devils ahead by three.
During the bottom of the fourth inning, Tre Carter lifted a sacrifice fly to center filed that scored Sean Guilbe and made it 4-0 Tri-City.
Boise came alive during the top of the sixth inning. Boise was getting no-hit through five innings until Bryant Quijada broke it up with a single. After Robert Metz got hit by a pitch, Joe Aeilts delivered an RBI-single for Boise's first run. During a pickoff attempt at first base, the ball was sent away from the first baseman and Metz scored off of it then a wild pitch sent in Aeilts making it 4-3 Tri-City.
With runners at second and third, Trevor Boone lifted a deep fly ball to center field for a sacrifice fly to tie it up at 4-4. This was Boone's third RBI of the series.
The ninth inning saw some magic for the Dust Devils as they won it 5-4.
Boise will have an off day Tuesday then take on the Hillsboro Hops in a three-game series at Ron Tonkin Field beginning Wednesday.