Boise Hawks, ITD Partner for Hawks Postseason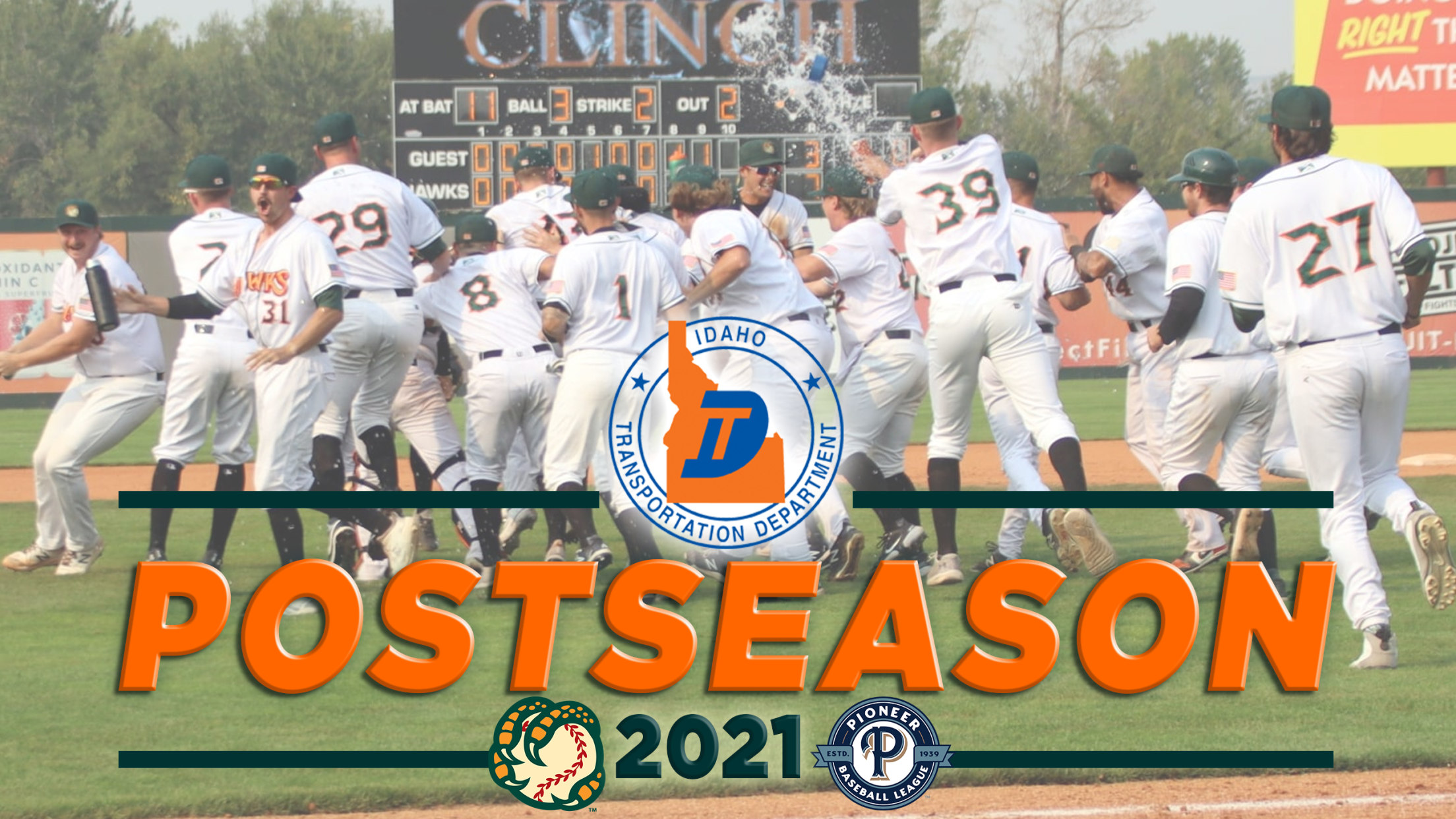 BOISE, ID: The Boise Hawks are excited to announce the Idaho Transportation Department will be the Presenting Partner of the 2021 Boise Hawks Post-Season. The Hawks return to the post-season for the first time in 7 years. "We're really proud to partner with the Hawks and congratulate them on a
BOISE, ID: The Boise Hawks are excited to announce the Idaho Transportation Department will be the Presenting Partner of the 2021 Boise Hawks Post-Season. The Hawks return to the post-season for the first time in 7 years.
"We're really proud to partner with the Hawks and congratulate them on a great season," said ITD Highway Safety Manager John Tomlinson. "They show that being aware and engaged on the base path can keep you safe, and the same is true on our roads. Focus, commitment and teamwork will get us all home safe each day."
As part of the Presenting Partnership, Boise Hawks fans can watch batting practice (home and away) on Facebook Live by visiting the Boise Hawks Facebook page. After batting practice, Boise Hawks Play-by-Play Broadcaster Leonard Barry and General Manager Mike Van Hise will join Manager Gary Van Tol for the "ITD Manager Minute" for a quick insight to that night's game.
"For the first time in seven years, the Hawks are headed to the Post-Season," said Mike Van Hise, Boise Hawks Vice President and General Manager. "We're extremely proud of the work Gary and the team has done this season and cannot wait to bring a PBL Championship to the Treasure Valley. We're also very excited to bring our fans the Post-Season presented by our friends at the Idaho Transportation Department. They have been great supporters of the Hawks and will be with us the entire way as we drive for a championship."
All Boise Hawks Post-Season games will be broadcast via Facebook Live (audio only). Video broadcast availability can be found at PBLNetwork.com
The Hawks will play the Southern Division First Half Champion Ogden Raptors in an elimination game (in Ogden, UT) on Saturday, September 11. Boise native (Capital High School) and PBL Strikeout Leader Matt Dallas will start for the Hawks.
If the Hawks were to advance, they would play Game 1 of a best-of-three-game series on the road against the Northern Division Champion on Monday, September 13. Game 2 and Game 3 (Game 3 if necessary) would be held at Memorial Stadium on Wednesday, September 15 and Thursday, September 16.
Tickets for the Pioneer Baseball League Championship Games (to be held at Memorial Stadium) will go on sale (in person and online at BoiseHawks.com) at 10 AM on Friday, September 10. Any purchased tickets for games not played will be credited for the 2022 season. 2021 Season Seat Holders who have renewed and placed a deposit on their 2022 Season Seat Packages will receive their PBL Championship Tickets complimentary.
BOISE HAWKS POST-SEASON SCHEDULE
Pioneer Baseball League Southern Division Championship Schedule (One Elimination Game)
Game 1 (of 1)
Date: Saturday, September 11, 2021
Location: Lindquist Field, home of the First Half Southern Division Champion Ogden Raptors
If the Hawks were to win and advance to the Championship Series
Pioneer Baseball League Championship Schedule (Best of 3 series)
Game 1 (of 3)
Date: Monday, September 13, 2021
Location: To be determined, at the home of the PBL Northern Division Champion
Game 2 (of 3)
Date: Wednesday, September 15, 2021
Location: Memorial Stadium, Boise, ID
First Pitch: 6:30 PM, Gates Open at 5:45 PM
*Game 3 (of 3)
Date: Thursday, September 16, 2021
Location: Memorial Stadium, Boise, ID
First Pitch: 6:30 PM, Gates Open at 5:45 PM
*If necessary