PBL Championship Game One: Hits hard to come by for Hawks in loss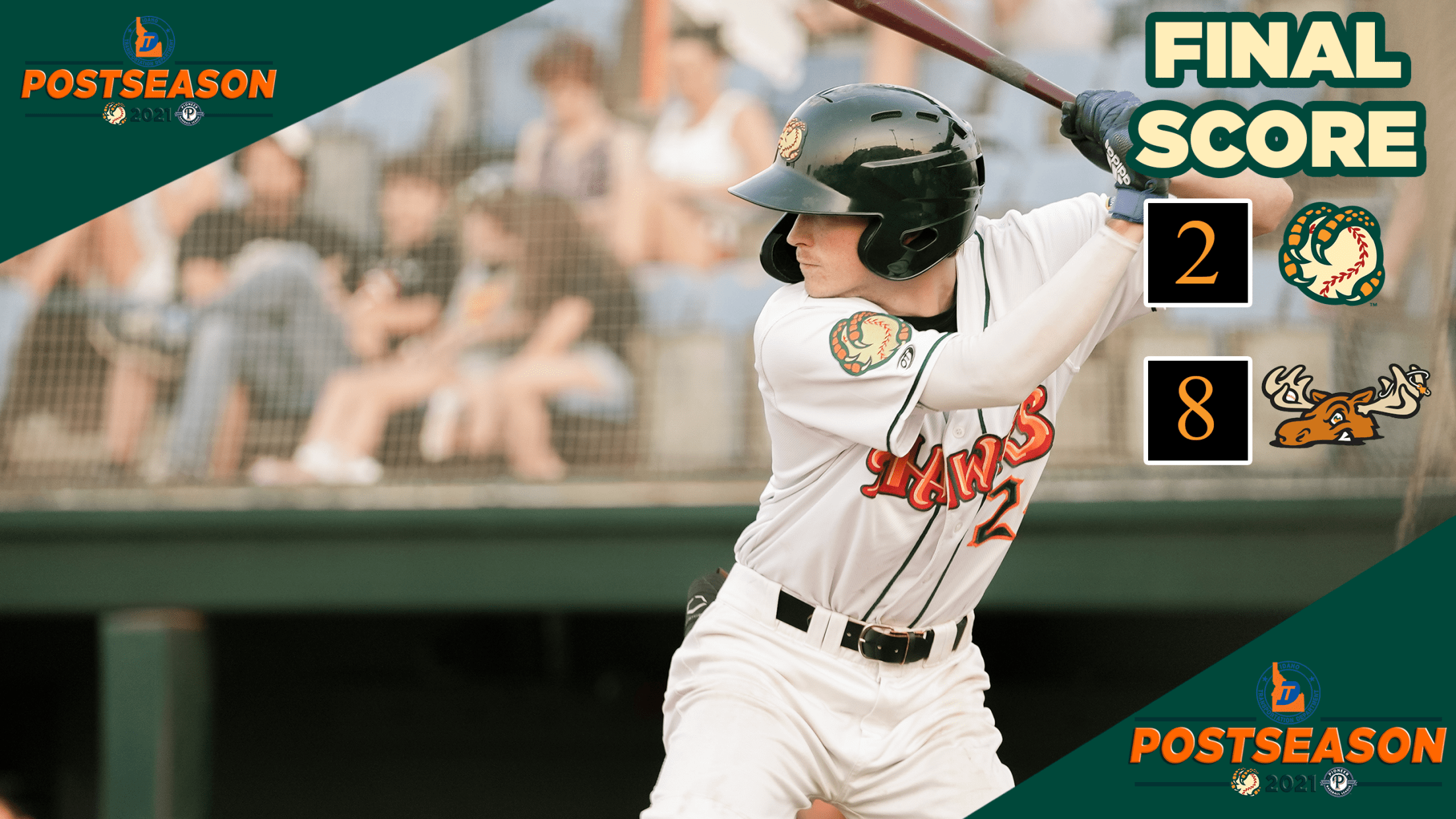 Missoula, MT - A lack of offense led to a Boise Hawks (0-1) defeat at the hands of the Missoula PaddleHeads (1-0) in Game One of the Pioneer Baseball League Championship Series by a final score of 8-2 on Monday night at Ogren Park at Allegiance Field. Missoula crossed the
Missoula, MT - A lack of offense led to a Boise Hawks (0-1) defeat at the hands of the Missoula PaddleHeads (1-0) in Game One of the Pioneer Baseball League Championship Series by a final score of 8-2 on Monday night at Ogren Park at Allegiance Field.
Missoula crossed the plate first in the game, scoring a run on an AJ Wright single in the third, and grabbing a second in the fourth on a leadoff homer from Jayson Newman.
Palmer Wenzel started the game for Missoula, and was unsolvable for Boise batters throughout most of the evening.
The Hawks didn't manage their first hit off Wenzel until the 6th inning, when Tyler Jorgensen opened the inning by lacing a ball off the wall in right to break up the no-hitter.
Back-to-back two out doubles for Boise would allow them to tie the game, with Jason Dicochea doubling to score Jorgensen and chase Wenzel from the game after 5.2 innings, and then Alejandro Rivero stroked a double of his own down the left field line off reliever Mark Simon to tie the game at 2-2.
Boise would be unable to score for the rest of the evening while the PaddleHeads added two in the seventh before stretching their lead to 8-2 by scoring four times in the eighth.
On the night the Hawks were able to collect just five hits in the ballgame, the three in the sixth, and then two more in the eighth.
Trailing the series 1-0, Boise now must win both games at Memorial Stadium to earn the title of Pioneer League Champions.
They will meet Missoula again on Wednesday night for Game Two of the series, first pitch is scheduled for 6:30 and Mitch Lines will toe the rubber for the Boise Hawks looking to set them up for a winner take all scenario on Thursday.