BG Falls 13-6, Forces Winner-Take-All Game Three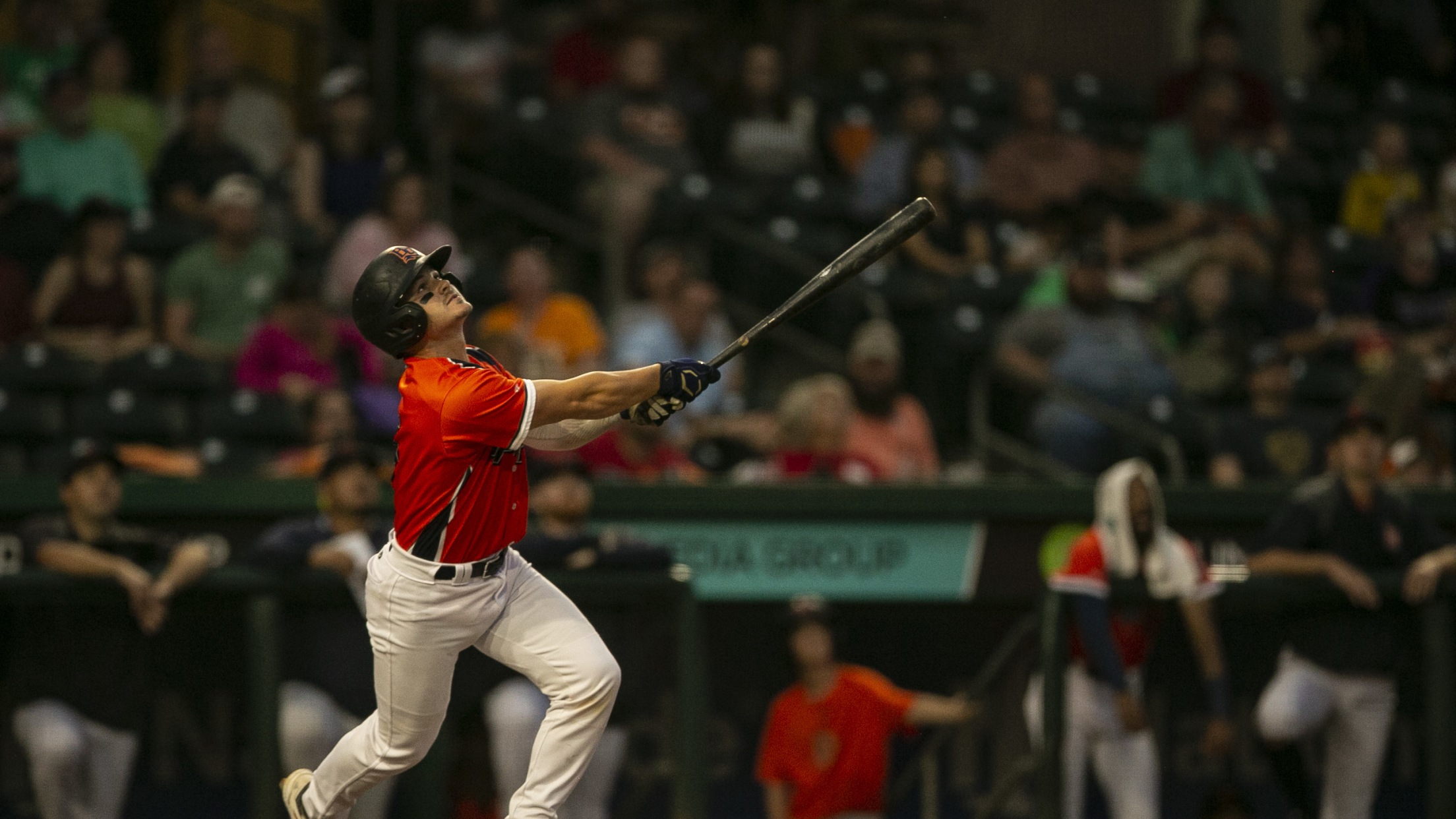 Aberdeen, Maryland– Nate Soria hit a two-run homer but the Bowling Green Hot Rods (1-1) lost 13-6 in game two of the South Atlantic League Championship Series to the Aberdeen IronBirds (1-1) on Tuesday Night. The decisive game three of the series will take place on Wednesday with a 6:05
Aberdeen, Maryland– Nate Soria hit a two-run homer but the Bowling Green Hot Rods (1-1) lost 13-6 in game two of the South Atlantic League Championship Series to the Aberdeen IronBirds (1-1) on Tuesday Night. The decisive game three of the series will take place on Wednesday with a 6:05 PM CT first pitch at Leidos Field at Ripken Stadium.
Aberdeen got to Hot Rods starter Anthony Molina in the first inning and got a three-run homer in the second to go up 4-0 before Bowling Green responded in the third. Matthew Dyer reached on an error and Soria hit a two-run shot, his second of the postseason, to make it a 4-2 game.
The IronBirds responded in the bottom of the fourth, mounting a five-run inning to pull away 9-2. While the Hot Rods got runs in the sixth and eighth, Aberdeen's four runs in the same innings extended their lead eventually going on to win, 13-6. The loss for BG tied the series, forcing a winner-take-all game three on Wednesday to decide the SAL Champion.
Molina (0-1) took the loss after allowing four runs on five hits with a walk and three strikeouts over 3.0 innings. Kyle Whitten let up five runs (four earned) on four hits with a walk and two strikeouts over 1.0 innings out of the bullpen. Haden Erbe tossed a perfect inning with a strikeout. Neraldo Catalina allowed three runs on three hits with a walk and a strikeout over 1.0 frames. Matthew Peguero allowed one unearned run over 2.0 innings, with a walk and three strikeouts.
Notes: Soria is tied with Lopez and Paulson for the most homers on the team this postseason… They're all one shy of the club record… Paulson tied Jordan Qsar for the Hot Rods record for RBIs in a single postseason (8)… Ovalles was the only player in the BG lineup to have multiple hits… The home team has won every game in the SAL postseason this year… Aberdeen's 13 runs are the most BG pitching has allowed in the playoffs since the Great Lakes Loons scored 15 in a 15-1 loss for the Hot Rods in 2016…Fans can listen to the game on Talk 104.1 FM and 930 AM WKCT and listen via the MiLB First Pitch app on Android and IOS, or go to the Hot Rods website at www.bghotrods.com.
**
**
*Hot Rods Baseball *