Hot Rods Pitching Shuts Down Rome in DH Split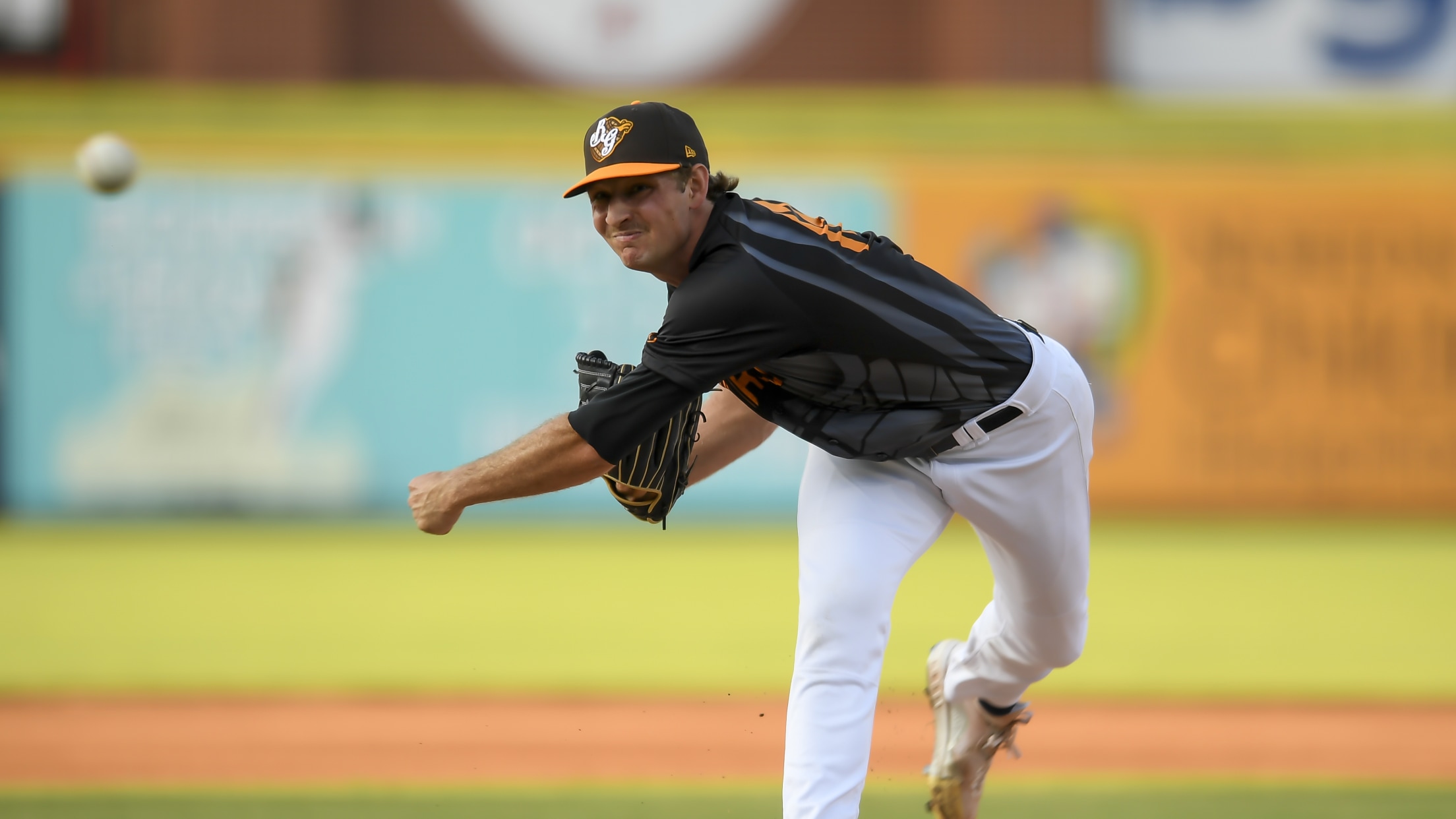 Rome, Georgia– The Bowling Green Hot Rods (36-20) pitching staff held the Rome Braves (31-25) to two hits and one run over 14 innings of baseball in a doubleheader split on Thursday at State Mutual Stadium in Rome, Georgia. The two teams will play the fifth game of the eight-game
Rome, Georgia– The Bowling Green Hot Rods (36-20) pitching staff held the Rome Braves (31-25) to two hits and one run over 14 innings of baseball in a doubleheader split on Thursday at State Mutual Stadium in Rome, Georgia. The two teams will play the fifth game of the eight-game series on Friday with a 6:00 PM CT first pitch.
The Hot Rods were first to the scoreboard in game one, plating a run in the third against Rome starter Coleman Huntley. Luis Trevino led off the frame with a double to right-center and went to third when Osmy Gregorio grounded out to second. Greg Jones did the same, but Trevino scored to give Bowling Green a 1-0 lead.
Hot Rods starter John Doxakis finished his day without allowing a hit, while the lone baserunner against him reached in the first on an error. Colby White took over in the sixth and maintained the no-hitter until he had two strikes on Jesse Franklin V with two outs in the seventh. Michael Harris II walked with one out and Franklin hammered the fifth pitch of his at-bat out of the ballpark to right, breaking up the no-hit bid while simultaneously walking off the Hot Rods, 2-1, in the first game of the doubleheader.
Doxakis went 5.0 no-hit innings with six strikeouts in a no-decision. White (0-2) took the loss, allowing one run on one hit with a walk and a strikeout along with a blown save.
In game two, Bowling Green supported starter Miller Hogan with a pair of homers in the second. Jordan Qsar and Hill Alexander went back-to-back to make it a 2-0 game against Rome starter Mitch Stallings. The Hot Rods added five runs to their lead in the fifth against Stallings and Marrick Crouse out of the bullpen, plating five runs on six hits including homers by Greg Jones and Qsar's second of the ballgame to make it a 7-0 advantage. The Hot Rods one-hit the Braves for the second straight game en route to a 7-0 win in the twin bill split.
Hogan tossed a perfect 3.0 innings in a no-decision, striking out four. Michael Costanzo (2-0) allowed one hit and two walks over his 2.0 shutout innings with three strikeouts. Ezequiel Zabaleta hurled a hitless 2.0 innings with two walks and a strikeout.
Notes: The Hot Rods held the Braves to one hit in each game, a new season-low… They had previously held opponents to two hits on five occasions… Qsar had two homers in a game for the third time this season and fourth time in his career… All four occasions have happened with Qsar as a Hot Rod… Qsar has been a part of back-to-back homers four times this season… He's been the first hitter twice and the second hitter twice… BG has gone back-to-back six times in 2021… Doxakis surpasses Murray for fewest hits allowed in 5.0+ innings of work by a starter this season… Bowling Green is 1-0-1 in doubleheaders this season… They're 17-10 in runs decided by four or more runs in 2021… They're 8-7 in one-run games… The Hot Rods and Braves play the fifth of eight games on Friday with a 6:00 PM CT first pitch… The Hot Rods send RH Zack Trageton (4-1, 4.46) to the mound while the Braves have yet to announce a starter… Fans can catch all of the action by watching on MiLB.tv or listening through the MiLB First Pitch app, tuning into WBGN 94.5 FM and 1340 AM, or visiting https://www.milb.com/bowling-green/fans/audio-listen-live.
###
Hot Rods Baseball is presented by MedCenter Health