Hulsizer and McGowan Homer in 7-3 Comeback Win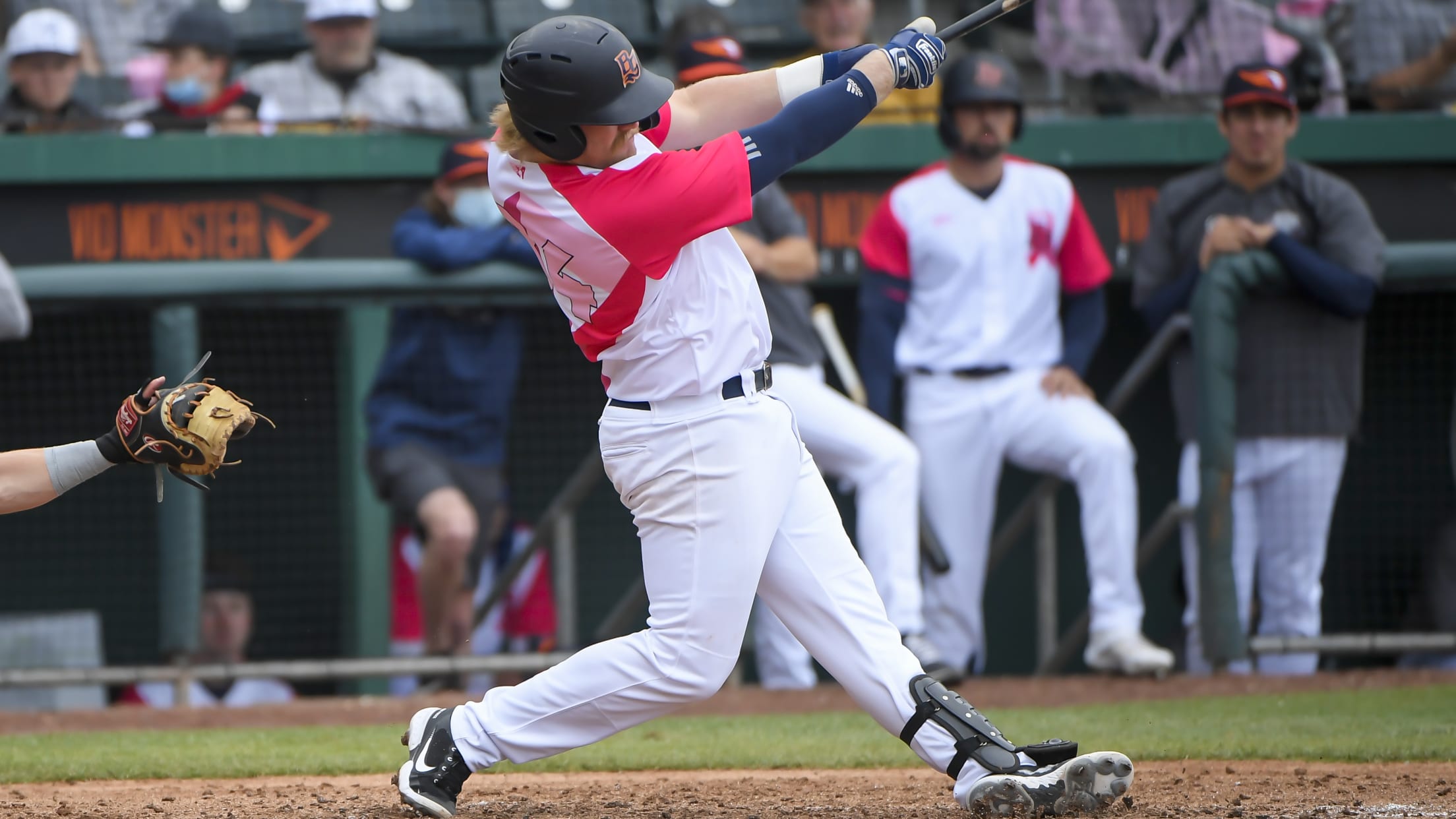 Bowling Green, Kentucky– Niko Hulsizer and Jacson McGowan both hit two-run homers in a 7-3 Bowling Green Hot Rods (17-11) win over the Rome Braves (15-13) on Friday at Bowling Green Ballpark in Bowling Green, Kentucky. The two teams play the penultimate game of the series on Saturday with a
Bowling Green, Kentucky– Niko Hulsizer and Jacson McGowan both hit two-run homers in a 7-3 Bowling Green Hot Rods (17-11) win over the Rome Braves (15-13) on Friday at Bowling Green Ballpark in Bowling Green, Kentucky. The two teams play the penultimate game of the series on Saturday with a 6:35 PM CT first pitch.
Rome jumped out to an early lead in the top of the first inning against Bowling Green starter Zack Trageton. Cody Milligan singled and Kevin Josephina doubled, putting runners at first and third. In the next at-bat, Michael Harris II hit a three-run homer to give the Braves a 3-0 advantage in the first frame.
The Hot Rods battled back against Braves starter Tanner Gordon. In the bottom of the second, Pedro Martinez led off with a walk, and in the very next at-bat Niko Hulsizer homered to dead center to make it a 3-2 Braves lead. The ball cleared the batter's eye and was Hulsizer's second homer of the season.
Five runs scored in the bottom of the third for Bowling Green against Gordon and Jake McSteen. Blake Hunt and Hulsizer came in to score on Jordan Qsar's triple to take the lead 5-3. McGowan homered in the next at-bat to push the advantage to 7-3 for the Hot Rods. Neither team scored in the last six innings to give Bowling Green a 7-3 win.
Over 5.0 innings, Trageton (2-1) allowed six hits, three runs, and struck out six in his second win of the season. Jacob Lopez (2) pitched 4.0 scoreless innings and gave up three hits while striking out seven, earning his second save of the year.
Notes: Ostberg was the only Hot Rods batter to have multiple hits… This was his fifth multi-hit game this season… Ostberg batted second in the lineup for the first time in 2021… Hulsizer had his second multi-RBI game of the season… Qsar had his third multi-RBI game of the year… McGowan had his fifth multi-RBI game this season… He trails Hunt and Witherspoon who both have six… Trageton tied his longest outing of the season with 5.0 innings pitched… The Hot Rods have scored 30 runs in the third inning in 2021… That is the most out of any inning… BG has hit seven homers in the third inning this year… They have hit more homers in the third inning than any other inning this season… Bowling Green and Rome play game five of a six-game series with a 6:35 PM CT first pitch Saturday… Bowling Green sends RH Jayden Murray (2-0, 1.19) against Rome RH Spencer Strider (0-0, 0.00)… Fans can catch all of the action by watching on MiLB.tv or listening through the MiLB First Pitch app, tuning into WBGN 94.5 FM and 1340 AM, or visiting https://www.milb.com/bowling-green/fans/audio-listen-live.
###
Hot Rods Baseball is presented by MedCenter Health