Montgomery Fans Ten but Hot Rods Fall on Walkoff Home Run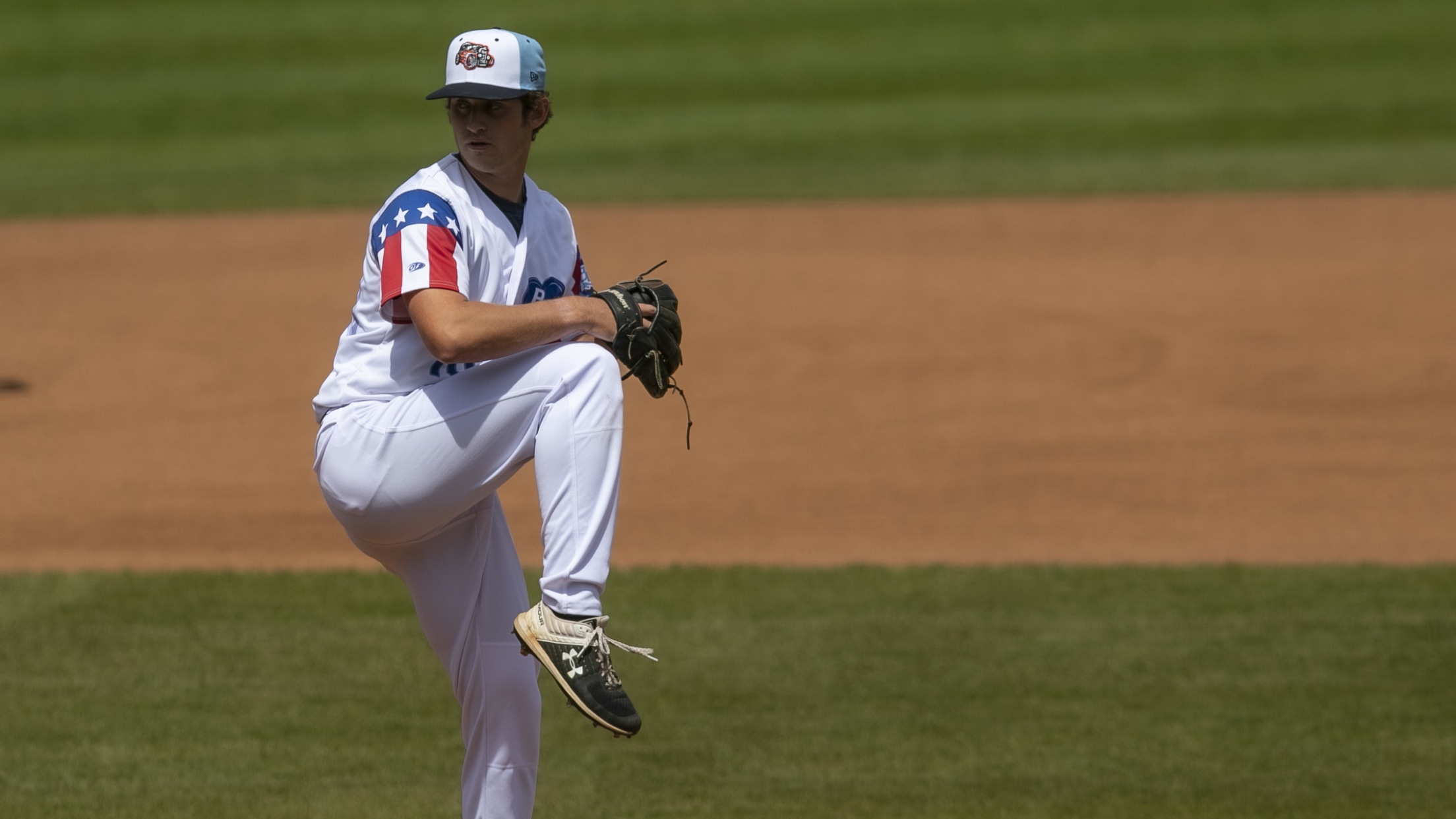 Wilmington, Delaware– Mason Montgomery struck out a career-high 10 batters but the Bowling Green Hot Rods (15-9) lost 3-2 in walkoff fashion to the Wilmington Blue Rocks (12-12). BG looks to even up the series against the Blue Rocks on Friday night at 5:35 pm CDT in Wilmington, Delaware. The
Wilmington, Delaware– Mason Montgomery struck out a career-high 10 batters but the Bowling Green Hot Rods (15-9) lost 3-2 in walkoff fashion to the Wilmington Blue Rocks (12-12). BG looks to even up the series against the Blue Rocks on Friday night at 5:35 pm CDT in Wilmington, Delaware.
The scoring didn't start until the sixth inning, when Wilmington plated the first run of the game. Bowling Green responded quickly, evening things up in the next frame. Osleivis Basabe led off the seventh with a double in a two-strike count. Diego Infante walked to bring up Alexander Ovalles, who singled up the middle to bring Basabe home and tie up the ballgame. Infante tried to sprint home for the lead but was thrown out at home plate.
Wilmington added another in the eighth on a base hit from Israel Pineda to make it 2-1. Bowling Green's night wasn't done, after Basabe pegged his second-straight extra base hit, this one a triple to lead off the ninth for Bowling Green. Zach Brzykcy struck out the next two, including an unsuccessful back-pick at third base by Pineda that eventually ended up getting Blue Rocks third baseman Jose Sanchez ejected. That set up Heriberto Hernandez, who tied the game with a triple. With two outs and a 3-2 count in the bottom of the ninth, Antuna hit a walk-off homer to right for a 3-2 win.
Montgomery set a new season-high for strikeouts among Hot Rods starters, punching out 10 hitters with a walk and three hits allowed in a scoreless 5.0 frames. Graeme Stinson filled the next two innings, allowing one run on three hits, and Matthew Peguero (2-2) earned the loss in 1.2 innings of work, allowing two runs on five hits while walking one and striking out two.
Notes: Montgomery's 10 strikeouts were the most by a Hot Rods pitcher in 2022… The last time a Hot Rods pitcher racked up double-digit Ks was in August of 2021 when Ian Seymour fanned ten against Rome… Basabe's double in the seventh extended his hit streak to eight games… Basabe's hit streak is the second-longest for Bowling Green this season behind Simon's nine-game hit streak… It is also the fourth-longest active streak in the SAL… Hiott's 2-3 day was his fourth multi-hit game of the season… Hernandez's game-tying triple was his first since August of 2019 and his first as a member of the Rays Farm System… The Hot Rods and Blue Rocks continue their series on Thursday at 5:35 CDT… RH Nathan Wiles (0-0, 6.00) makes his second start of the season against Wilmington's rehabbing LH Tim Cate (1-1, 5.40) … Fans can listen into the game on Talk 104.1 FM and 930 AM WKCT beginning with the Hot Rods Pregame Show at 5:20 PM CDT… Fans can also listen in via the MiLB First Pitch app on Android and IOS, or go to the Hot Rods website at www.bghotrods.com.
###
Hot Rods Baseball