Workman Dazzles, Hot Rods Lose Tight Game One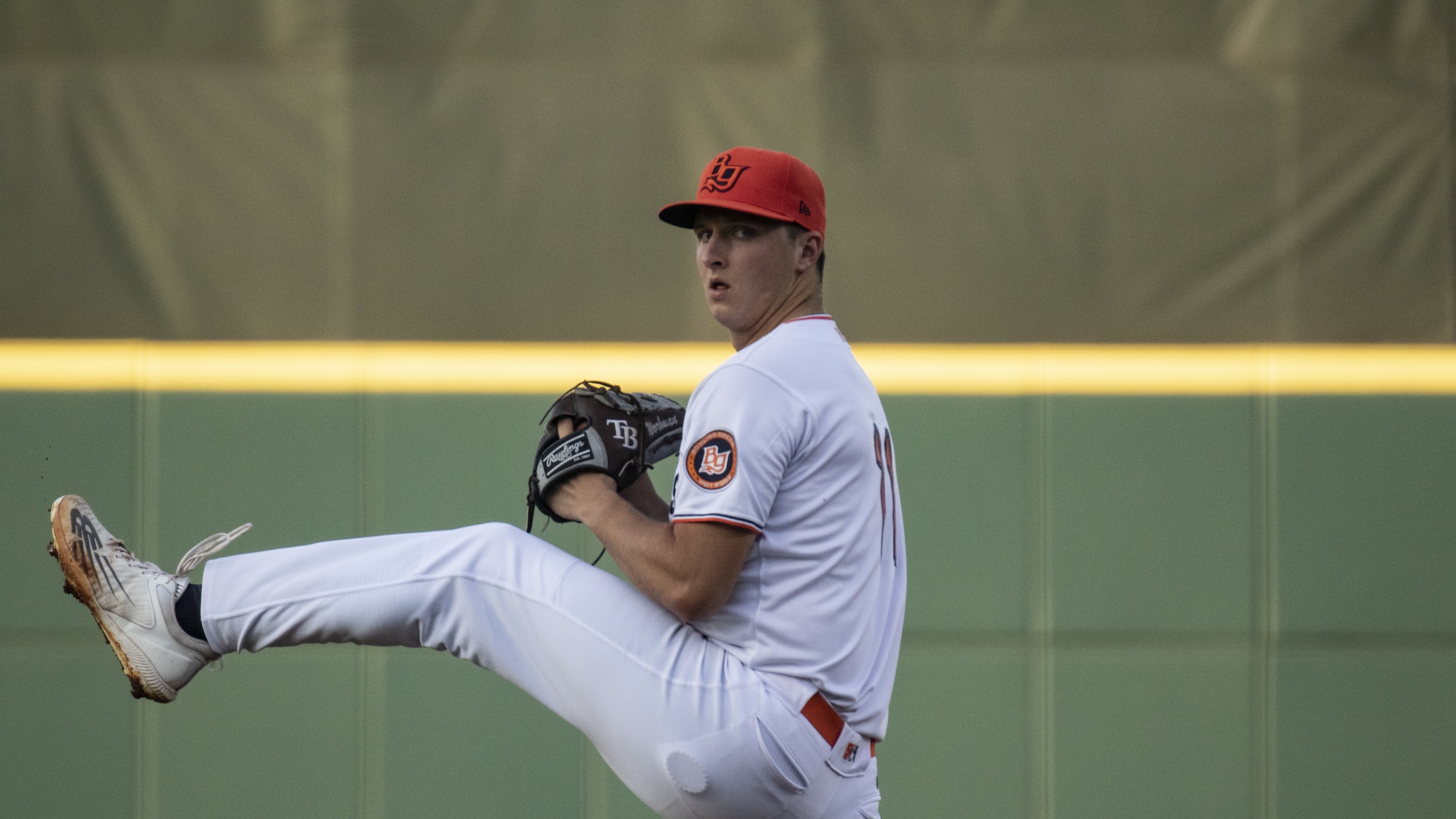 Rome, Georgia– Logan Workman threw five no-hit innings, but the Bowling Green Hot Rods (0-1) defense folded late in a 3-2 walk-off loss to the Rome Braves (1-0) in the series-opening game of the SAL Divisional Series on Tuesday night at AdventHealth Stadium in Rome, Georgia. The series continues Thursday
Rome, Georgia– Logan Workman threw five no-hit innings, but the Bowling Green Hot Rods (0-1) defense folded late in a 3-2 walk-off loss to the Rome Braves (1-0) in the series-opening game of the SAL Divisional Series on Tuesday night at AdventHealth Stadium in Rome, Georgia. The series continues Thursday with a 6:35 PM CT first pitch at Bowling Green Ballpark for game two of the three-game set.
The first run of the game didn't score until the fourth inning when the Hot Rods finally got to Braves starter Royber Salinas. Heriberto Hernandez led off with a single to left and took second and third on a pair of groundball outs. Johan Lopez served a double to the right-center field gap, scoring Hernandez to give BG a 1-0 lead.
The game stayed 1-0 while the Hot Rods pitching staff, led by Workman, keep Rome hitless until the seventh inning when the no-hit bid was broken up by a bunt. In the eighth, the Hot Rods lost the lead. A fly ball to left dropped in front of Heriberto Hernandez, allowing runners from second and third to score to give the Braves a 2-1 lead.
In the top of the ninth with two outs, Logan Driscoll singled as a pinch hitter and Gionti Turner took over as a pinch runner. Turner scored when Abiezel Ramirez doubled to left, tying the game 2-2. In the bottom of the 10th, with two outs and a placed runner at second, Cal Conley hit a ground ball to second base but Ramirez made an errant throw to first. The error allowed the game-winning run to score, giving the Braves a 3-2 walk-off win.
Workman went 5.0 no-hit innings in a no-decision, walking two and striking out seven. Antonio Menendez earned a hold, allowing one run on a hit over 2.1 innings with three strikeouts and a walk. Kyle Whitten blew a save, allowing a run to score on one hit with a walk in his 0.2 innings. Evan Reifert tossed 1.0 shutout inning while allowing a hit and striking out one. Austin Vernon (0-1) took the loss, charged with an unearned run and a strikeout.
Notes: Workman is the first pitcher in Hot Rods history to throw five or more innings while allowing less than two hits in a postseason game… Lopez had three hits, which ties a franchise record for most hits by a player in a postseason game… BG's 17 strikeouts at the plate are the second-most in club history… The Hot Rods were 1-for-9 with runners in scoring position… The Hot Rods and Braves continue their series on Thursday at Bowling Green Ballpark with a 6:35 PM CT first pitch… The game is available to watch on MiLB.tv… Fans can listen to the game on Talk 104.1 FM and 930 AM WKCT and listen via the MiLB First Pitch app on Android and IOS, or go to the Hot Rods website at www.bghotrods.com... Fans can get their tickets for upcoming Hot Rods home games by calling 270-901-2121, visiting the Bowling Green Ballpark box office, or visiting www.bghotrods.com.
###
Hot Rods Baseball