Giants' Suarez cruises in Cal League debut
Second-round pick delivers four one-hit frames in first San Jose start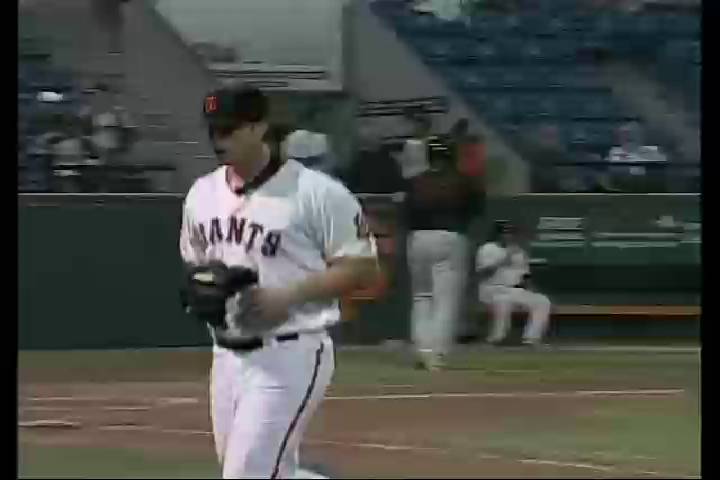 By Josh Jackson / MiLB.com | August 21, 2015 3:14 AM
Andrew Suarez had heard all about the California League.
"I've got a few friends I played with in Miami who are in this league," said San Francisco's No. 15 prospect. "They told me the ball flies here and to keep the ball down and get outs on the ground."
In his Class A Advanced debut, Suarez did that with four one-hit scoreless innings. He struck out five and walked one en route to San Jose's 3-2 win over visiting Bakersfield. The 22-year-old lefty induced four groundouts and one in the air while throwing 44 of 69 pitches for strikes.
"I'm very happy about my outing," he admitted.
The 2015 second-round pick out of the University of Miami coasted through three games in the Rookie-level Arizona League, then aced an assignment for the Class A Short Season Northwest League, hurling five dominant innings on Aug. 13.
The five strikeouts in Thursday's outing matched a pro high he'd hit twice before.
"I haven't really gotten the K's this year, because I'm on a pitch count," he said. "I'm just trying to work ahead in the count and go as long as I can, so I haven't been getting as many strikeouts."
He surrendered a leadoff double to 16th-ranked Mariners prospect Austin Wilson in the second inning, which served as a reminder to keep the ball down.
"I watched the Wilson line drive and I saw the ball just carries," Suarez said.
He got three straight outs and stayed out of danger until the fourth, when No. 7 Seattle prospect Tyler O'Neill reached on a fielding error by San Jose shortstop Christian Arroyo, the second-ranked San Francisco prospect.
Before the Blaze could get anything going, though, Suarez erased the miscue.
"I'd heard he's a very aggressive baserunner," he said. "When my catcher [Aramis Garcia] gave the pickoff sign, I thought he'd be going on first move, so I picked him off."
He fanned Wilson for the second out, then punched out familiar face Chantz Mack.
"The last strikeout was a college teammate, so it was funny to end like that, striking him out," the Miami native said.
As well as the four innings went, Suarez knew he wouldn't get a chance to work the fifth.
"I knew I'd be done. I've been on a pitch count, and they've been pretty good with it," he said. "I understood that was going to be it."
Arroyo went 2-for-4 with a two-run double, and his .322 average is third among active Cal Leaguers.
O'Neill was 2-for-4 with his circuit-leading 28th homer of the year. His eighth-inning single came after his bat was taken away due to pine tar, the Blaze tweeted.
Tyler O'Neill has hit bat taken away on the "possibility" of pine tar too high on the handle. Takes a teammate's bat. Singles.

- Bakersfield Blaze (@BakoBlaze) August 21, 2015
Josh Jackson is a contributor to MiLB.com. This story was not subject to the approval of the National Association of Professional Baseball Leagues or its clubs.
View More