Bryan Rincon wins Florida State League Player of the Week
Phillies Prospect Hit Safely in all Five Games he Played with Two Home Runs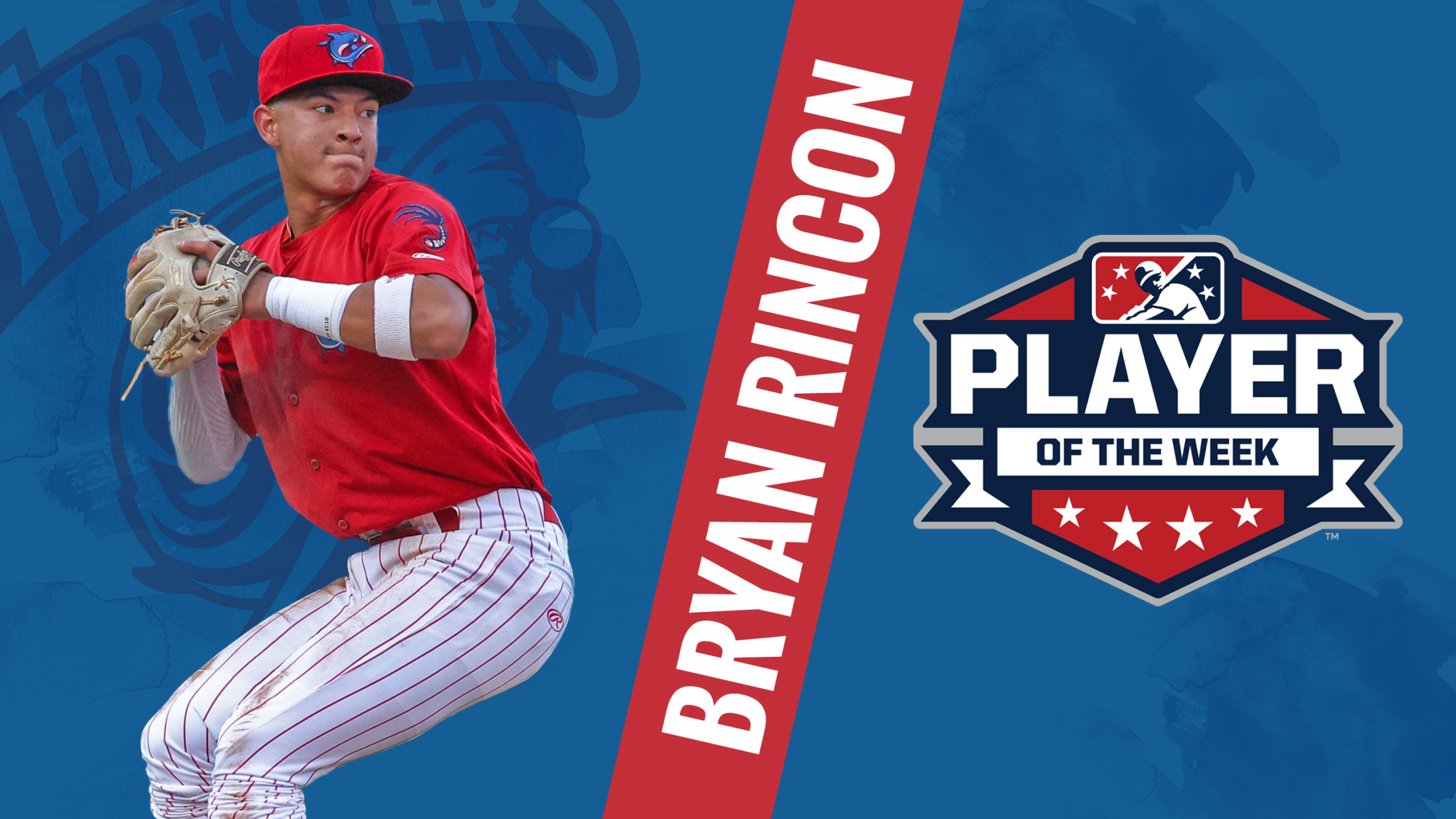 For the second consecutive week, a Threshers infielder was named the Florida State League Player of the Week. Shortstop Bryan Rincon took home his first weekly award as the FSL Player of the Week for his performance during the week of May 16 to May 21, a series in which
For the second consecutive week, a Threshers infielder was named the Florida State League Player of the Week. Shortstop Bryan Rincon took home his first weekly award as the FSL Player of the Week for his performance during the week of May 16 to May 21, a series in which the Threshers took five of six wins at home against the Bradenton Marauders. Rincon went 8-19 with six runs scored and five RBIs, including back-to-back home runs on Thursday and Wednesday.
Bryan recorded multiple hits in three of the five games he played with at least one hit in all five games. On Wednesday, May 16, Rincon hit the second walkoff home run of his career and the Threshers season with a solo homer to right-center field. "We're staying focused, trying to do everything correctly, and just having fun in the clubhouse," said Rincon of this season's success. This may be the third Player of the Week award for a Thresher this season, but the team has remained focused on winning and staying atop the Florida State League. Rincon joins outfielder Gabriel Rincones Jr. (4/25 - 4/30) and infielder Otto Kemp (5/9 - 5/14) as the third Threshers player to take home a Florida State League Player of the Week award. Clearwater travels to St. Lucie for a six-game series against the Mets from May 23 - 28, entering the series with a 29-10 record and a seven-game lead in first place in the FSL West Division.
You can purchase tickets for Threshers games at ThreshersBaseball.com/tickets or by calling 727-467- 4457... Listen to every Threshers game live at https://www.milb.com/clearwater/fans/audio-listen-live.