Inclement Weather Suspends Thursday's Game
Game Will Resume from Bottom of the First on Friday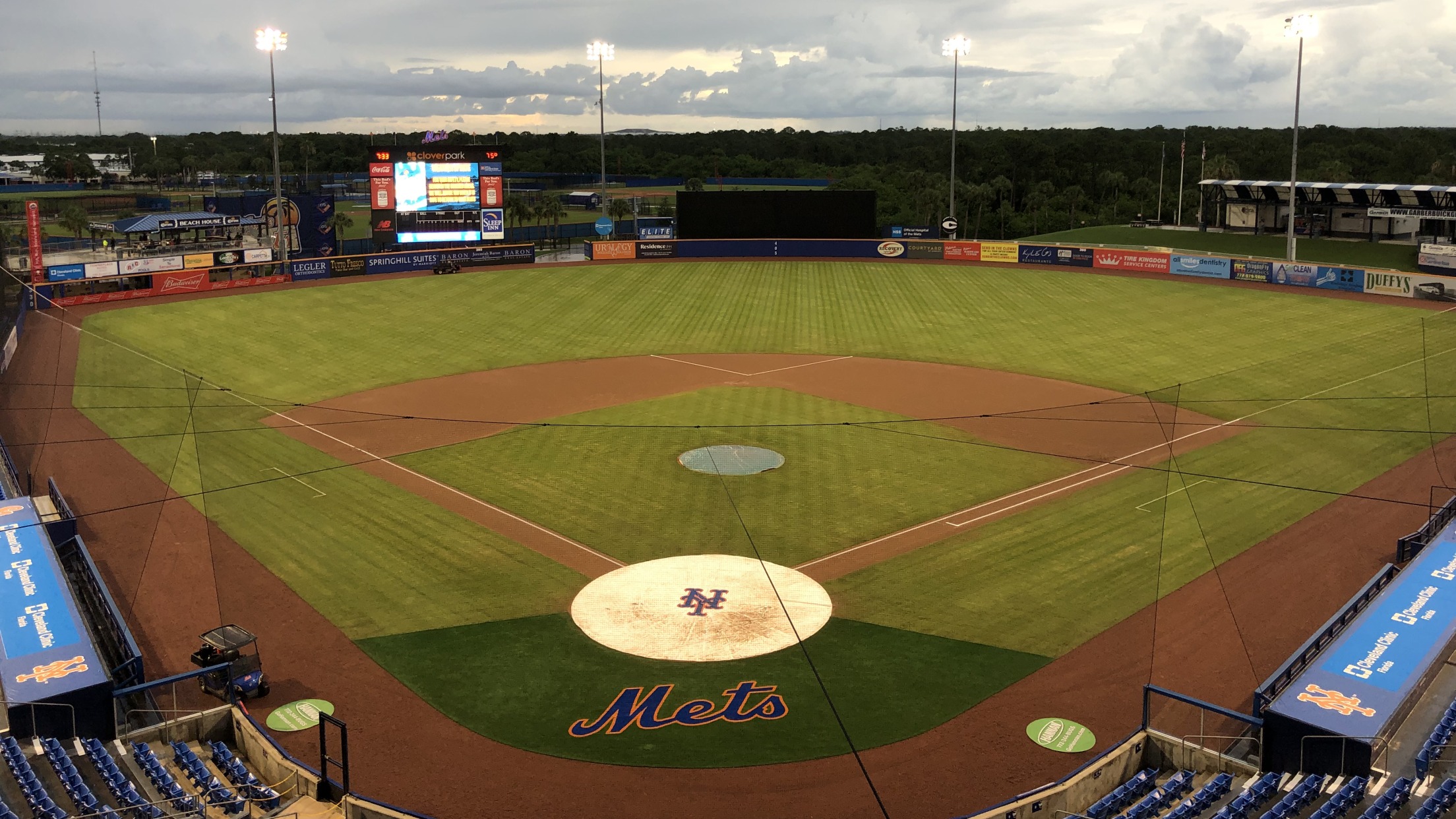 PORT ST. LUCIE, FL – Thursday night's game between the Clearwater Threshers (31-10) and St. Lucie Mets (10-31) has been suspended due to inclement weather. The game will be resumed with the Mets batting in the bottom of the first inning on Friday, May 26, at 6:10 pm at Clover
PORT ST. LUCIE, FL – Thursday night's game between the Clearwater Threshers (31-10) and St. Lucie Mets (10-31) has been suspended due to inclement weather. The game will be resumed with the Mets batting in the bottom of the first inning on Friday, May 26, at 6:10 pm at Clover Park.
Justin Crawford recorded the game's only hit on an infield single off Mets starter Layonel Ovalles with one out in the top of the first. Otto Kemp walked but was stranded on second after a groundout ended the inning. As the Threshers were preparing to enter the field and warm up before the bottom of the first, the umpires sent them back to the dugout after a flash of lightning appeared past centerfield.
The suspended game will be made up on Friday, beginning in the bottom of the first at 6:10 PM Eastern time at Clover Park. The game will be a full nine-inning game. Friday's originally scheduled game will be pushed to a doubleheader on Saturday, May 27, with two seven-inning games taking place between the Threshers and Mets.
The Threshers return to BayCare Ballpark on Tuesday, May 30, against the Dunedin Blue Jays (Single-A, Toronto Blue Jays)... You can purchase tickets for Threshers games at ThreshersBaseball.com/tickets or by calling 727-467-4457.