Rojas' Bat Stays Hot in 11-8 Loss to Tampa Wednesday Night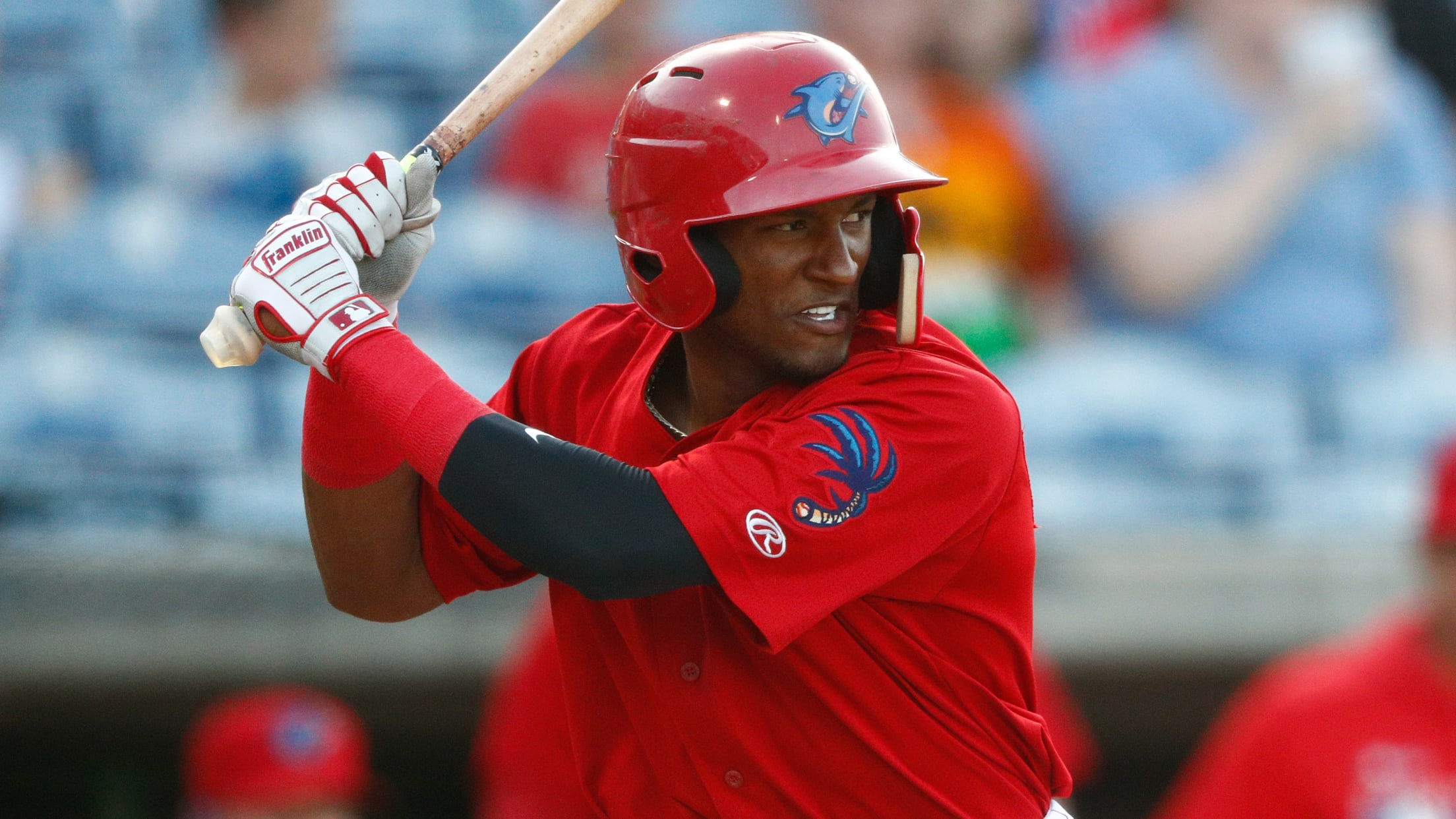 Johan Rojas in a game against the Tampa Tarpons (Clearwater Threshers)
BOX CLEARWATER, Fla. – Johan Rojas finished 3-for-6 on the night including a home run, but the Tarpons ultimately came out victorious in the 21-hit battle Wednesday night. The Threshers were first on the board after Johan Rojas attacked the first pitch he saw for his fourth long ball of
CLEARWATER, Fla. – Johan Rojas finished 3-for-6 on the night including a home run, but the Tarpons ultimately came out victorious in the 21-hit battle Wednesday night.
The Threshers were first on the board after Johan Rojas attacked the first pitch he saw for his fourth long ball of the season giving Clearwater a 1-0 lead with one inning away.
The Tarpons rallied back in the second inning. They tallied a home run of their own off the bat of Andres Chaparro and a bases-loaded walk and a wild pitch gave Tampa a 3-1 advantage.
Clearwater brought it back to a tie ballgame in the bottom of the third inning. Luis Garcia walked and Rojas singled on a line drive up the middle to put two men on base with no outs. Abrahan Guitierrez was then hit by a pitch to load the bases for the Threshers and Garcia crossed the plate courtesy of Rixon Wingrove's sacrifice fly. Baron Radcliff Drew a bases-loaded walk that brought the ballgame back to an even 3-3 score.
Tampa put up five runs in the fourth inning off three hits, a sacrifice fly, hit by pitch and a walk to push them ahead 8-3. They added on another in the fifth off an RBI double from Trevor Hauver, 9-3 Tarpons headed to the sixth inning.
The Threshers battled their way back in the sixth with a Gutierrez RBI single and continued to cut the deficit with four runs scored in the seventh. Baron Radcliff drove two men across the plate, Casey Martin, who had doubled to lead off the inning, and Kendall Simmons who reached on a throwing error. He later crossed the plate along with Nicolas Torres after Rojas reached on a throwing error by the third baseman.
The Tarpons sealed the deal in the eighth inning with two runs scored off a double by Pat DeMarco.
Clearwater and Tampa face off again at BayCare Ballpark Thursday night for game 3 of the six-game matchup. RHP Eduar Segovia will the on the hill for the Threshers against Tampa's LHP Ryan Anderson. Gates open at 6:00 p.m. for the 7:00 p.m. game. TICKETS