This Day in Threshers History: May 21
Mark Leiter, Jr. tosses eight shutout innings in 7-0 win over Palm Beach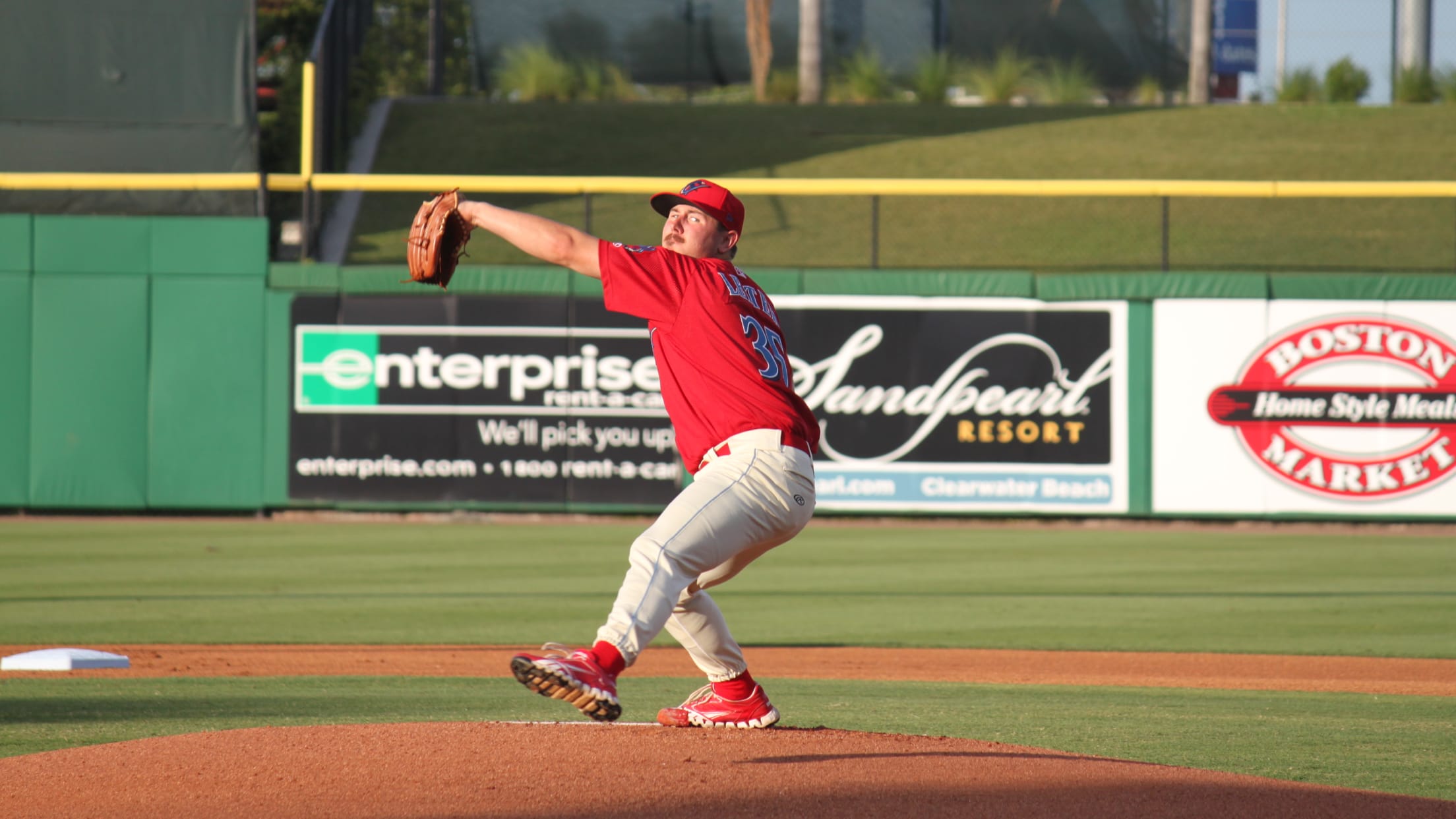 Mark Leiter, Jr. had a phenomenal start to his 2015 campaign, and continued his strong start into a May 21 outing against the Palm Beach Cardinals at Roger Dean Stadium in a 7-0 victory. The right-hander tossed eight scoreless frames in the win to improve to 3-0 through 10 appearances
Mark Leiter, Jr. had a phenomenal start to his 2015 campaign, and continued his strong start into a May 21 outing against the Palm Beach Cardinals at Roger Dean Stadium in a 7-0 victory. The right-hander tossed eight scoreless frames in the win to improve to 3-0 through 10 appearances (three starts), and lowered his ERA from 1.69 to 1.60.
The starter scattered six hits and walked a man while collected six strikeouts in the strong effort. Ulises Joaquin secured the shutout with a scoreless ninth.
The pitching duo was backed by an offensive force, as the Clearwater Threshers plated seven runs on 13 hits, scoring two runs in the fourth and fifth frames, and broke the game open on a three-run home run off the bat of Andrew Knapp in the ninth.
The win brought Clearwater within a game of the .500 mark at 20-21, and the club edged out the Daytona Tortugas in a tie breaker for the Florida State League North First-Half Division Championship.