From the Stands: An Usher's Playoff View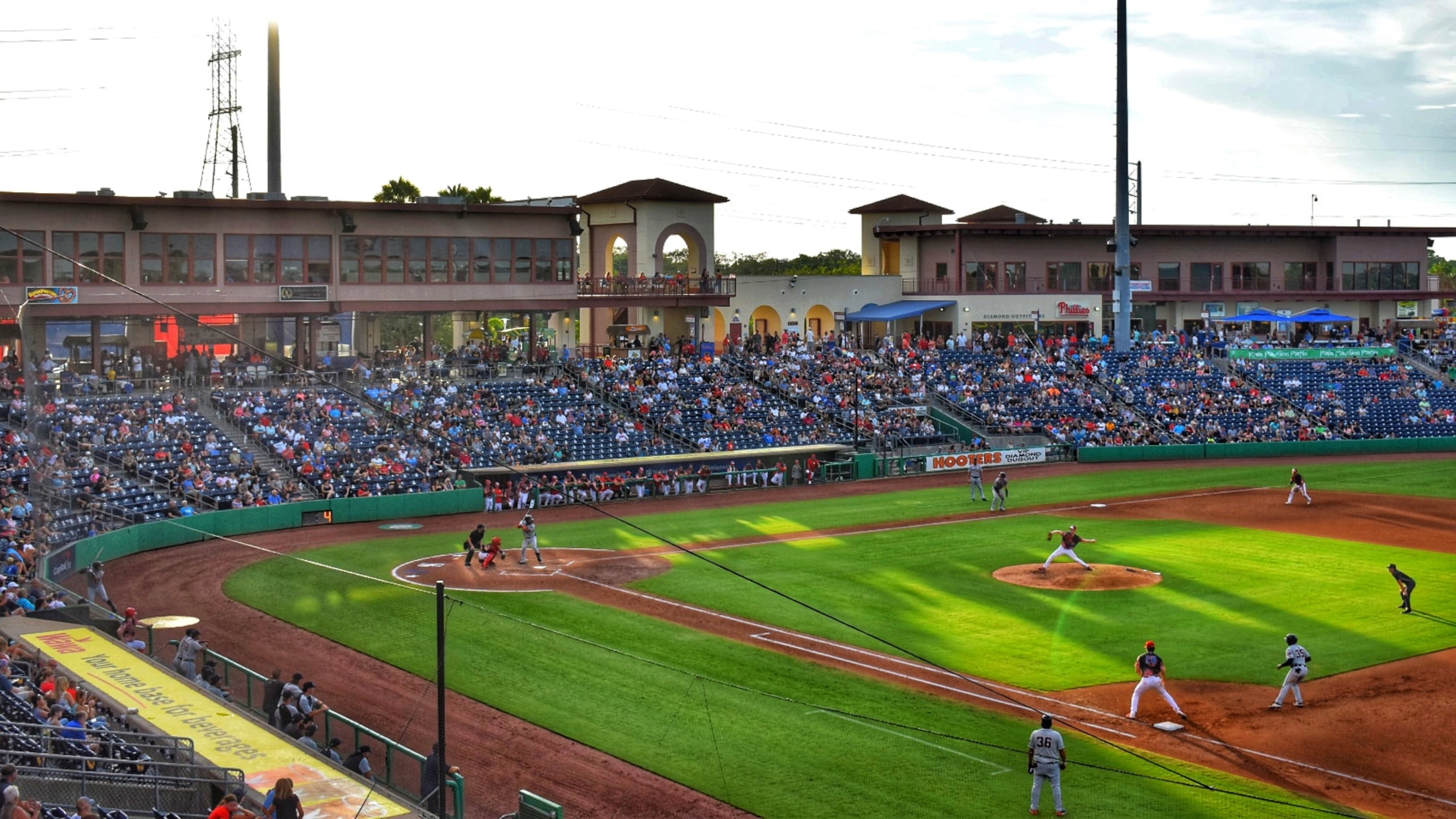 (Nathan Ray)
Editor's Note: This first-person view of the upcoming Threshers' playoffs was penned by BayCare Ballpark usher, Arthur Henick, who has been serving our guests since 2018. At BayCare Ballpark, the playoffs are crunch time. And this applies not only to the Thresher players, but also to the ballpark ushers. Both
Editor's Note: This first-person view of the upcoming Threshers' playoffs was penned by BayCare Ballpark usher, Arthur Henick, who has been serving our guests since 2018.
At BayCare Ballpark, the playoffs are crunch time. And this applies not only to the Thresher players, but also to the ballpark ushers. Both squads are expected to come through in the clutch.
The players and ushers both know their jobs. For the players, it's to win. For the ushers it's to provide the ultimate experience for the guests during postseason play. "Our ushers are the backbone of the guest experience here at the ballpark," said Head Usher Rick Lewis. "We have a veteran staff of ushers. Many have worked in the same section of our ballpark for many years. This has led to a close relationship with some of our hundreds of season ticket holders."
For Usher Bob Newman, a veteran of 19 years at the park, the playoffs are a special time of year. He can remember the highlights of the most recent Thresher successes in the postseason, in 2007 and 2015. "Two thousand and seven (2007) was the best playoff year. Drew Carpenter went 17-6," Newman said. "The Threshers beat Sarasota and Brevard. 2-1, 3-1." And they won the league championship.
As an usher, Newman tries to work every home game. In fact, he is so committed to the team that, as a guest, he travels to Threshers' road playoff games. And he stays overnight in a hotel. Newman, whose usual post is the suites stairwell, said his late wife told him to get a job at the ballpark. She told him that since he is such a baseball fan, he should get a job there. So Newman did. Newman said he is excited to work the playoffs this year. "Oh yeah, I love baseball," he said. "I made the all-star team at 10 in peewee Little League. That was my introduction."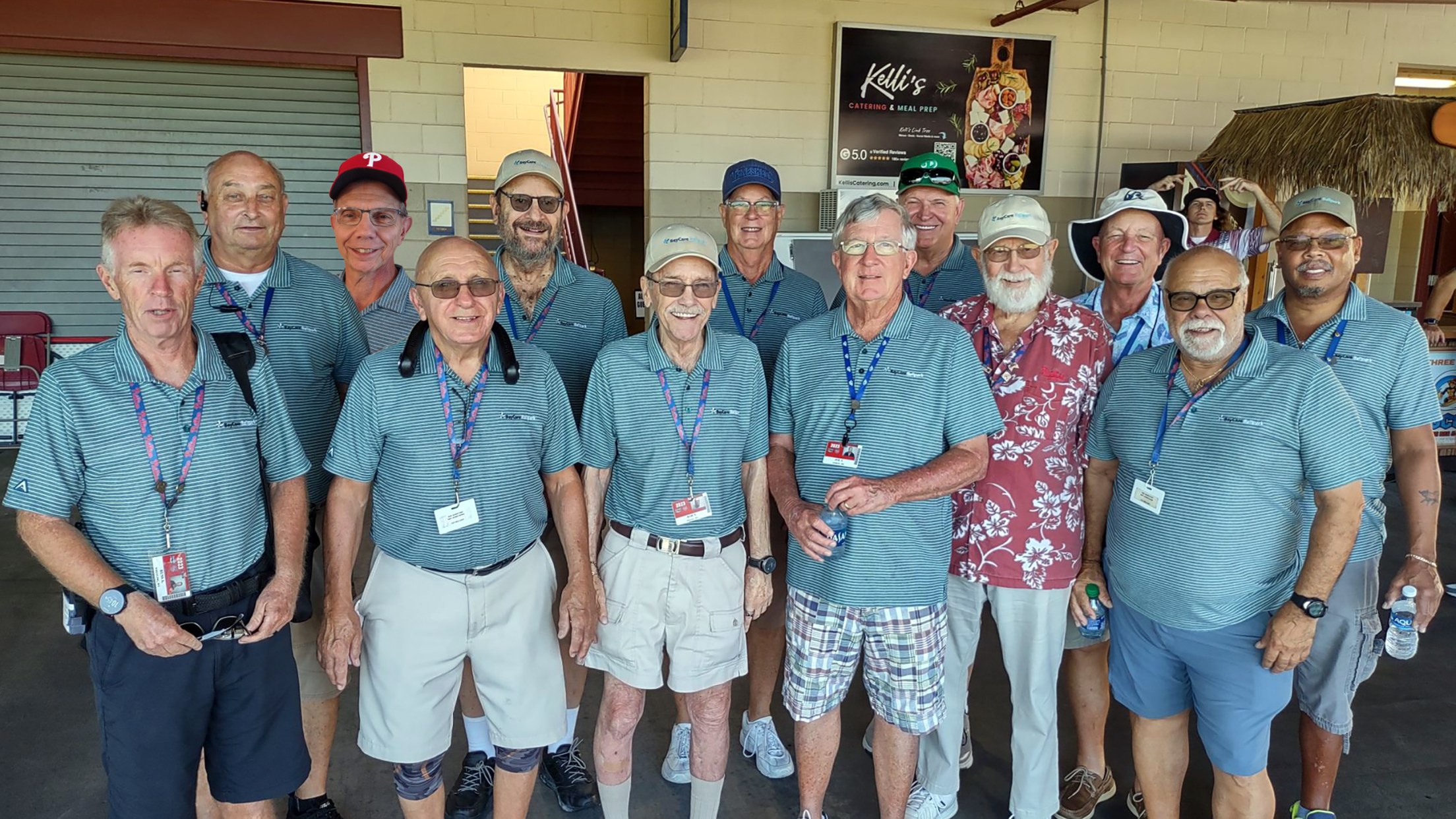 Usher Joe Tobin has been on the job for at least 10 years. He understands playoff atmosphere. "The more people in the stadium, the more electricity is in the stadium," Tobin said. "It tends to feed itself. I feel my No. 1 responsibility as an usher is to be part of that enthusiasm, and that the guests enjoy being there. At the end of the game, I stand at the top of my section (No. 114 usually), thanking people for coming here and hoping they had a good time. It's amazing how many people leave with a positive attitude. They thank me for being there, which is heartwarming."
Tobin's final piece of advice for other ushers is simple: "What you want the guests to focus on is to have a great experience. You should understand the rules, and use common sense," he said. "The ultimate thing is to have a good time and want to come back."