Threshers Squeeze By Tortugas 4-2 For Second Straight Win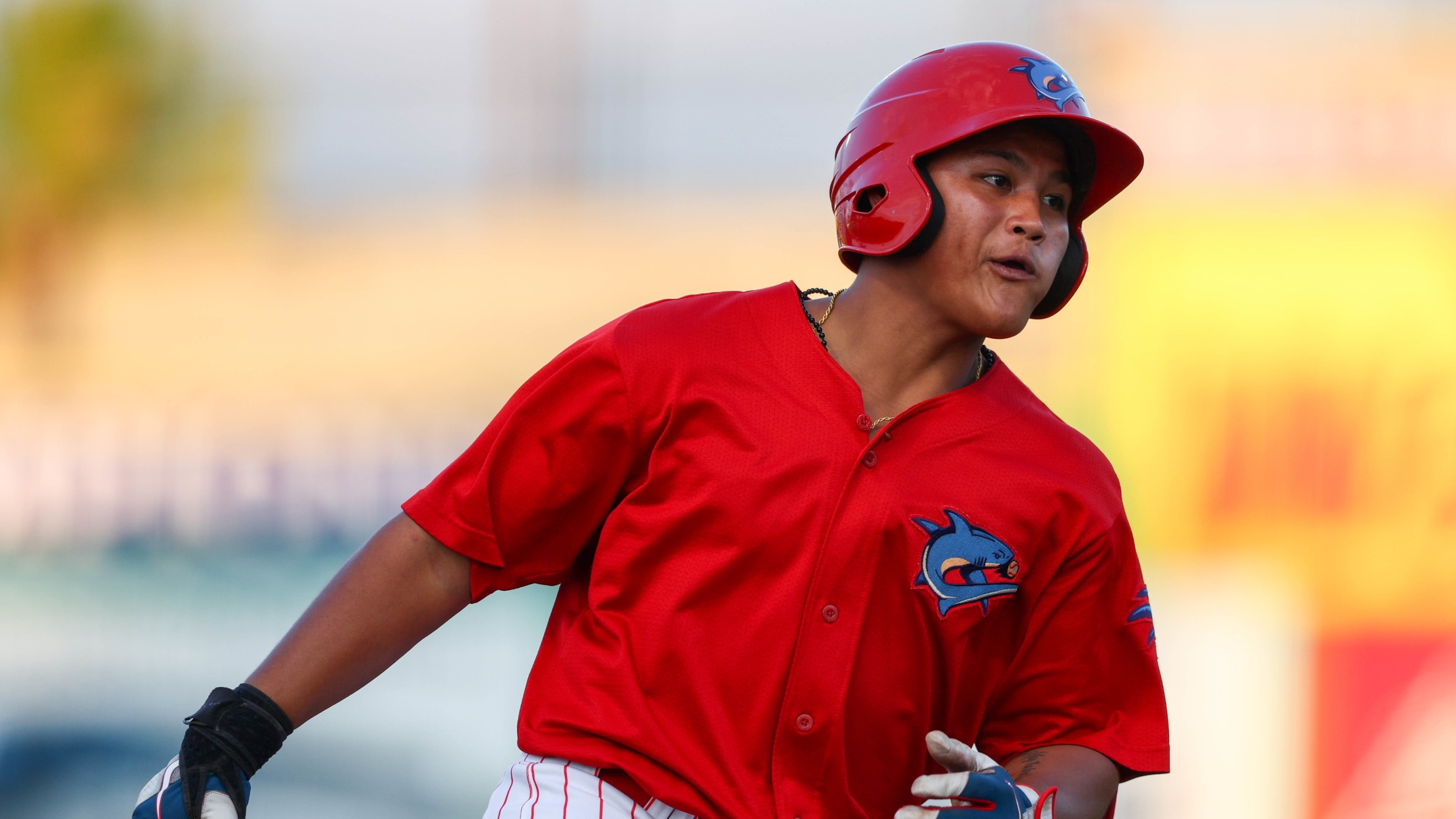 (Clearwater Threshers)
BOX SCORE CLEARWATER, FL - Right-hander Jean Cabrera impressed in his season debut, and shortstop Hao Yu Lee recorded two big hits as the Clearwater Threshers pushed by the Daytona Tortugas 4-2 for a second straight victory on Thursday night at BayCare Ballpark. Cabrera, appearing in first Florida State League
CLEARWATER, FL - Right-hander Jean Cabrera impressed in his season debut, and shortstop Hao Yu Lee recorded two big hits as the Clearwater Threshers pushed by the Daytona Tortugas 4-2 for a second straight victory on Thursday night at BayCare Ballpark.
Cabrera, appearing in first Florida State League contest, allowed only one run on two hits and struck out six in four innings of work for Clearwater.
The Threshers (15-12) opened the scoring in the first on an RBI double by Lee and an RBI groundout from Jadiel Sanchez to grab an early 2-0 lead.
Following another RBI base knock by Alexeis Azuaje in the third to make it 3-0, the Tortugas (13-17) responded with one in the fourth to trim the deficit.
Leading 3-1 in the fifth, Lee sent his second home run of the season over the wall in right to extend the Threshers advantage.
Right-hander Eiberson Castellano tossed a solid three middle innings out of the Clearwater bullpen, allowing just one hit and striking out four in three innings of relief.
Fellow righty Tommy McCollum entered in the eighth, but was unable to secure the final out as the Tortugas made it a 4-2 game in the ninth, before right-hander Konnor Ash came in and struck out the only hitter he faced to preserve the 4-2 victory and secure his second save.
Clearwater and Daytona return to action in game four of the six-game set on Friday night at 6:30 p.m. Left-hander Jordi Martinez is scheduled to head to the mound for the Threshers with coverage on the Threshers Broadcasting Network set for 6:20 p.m.