Threshers Drop Second Straight to Flying Tigers, 3-1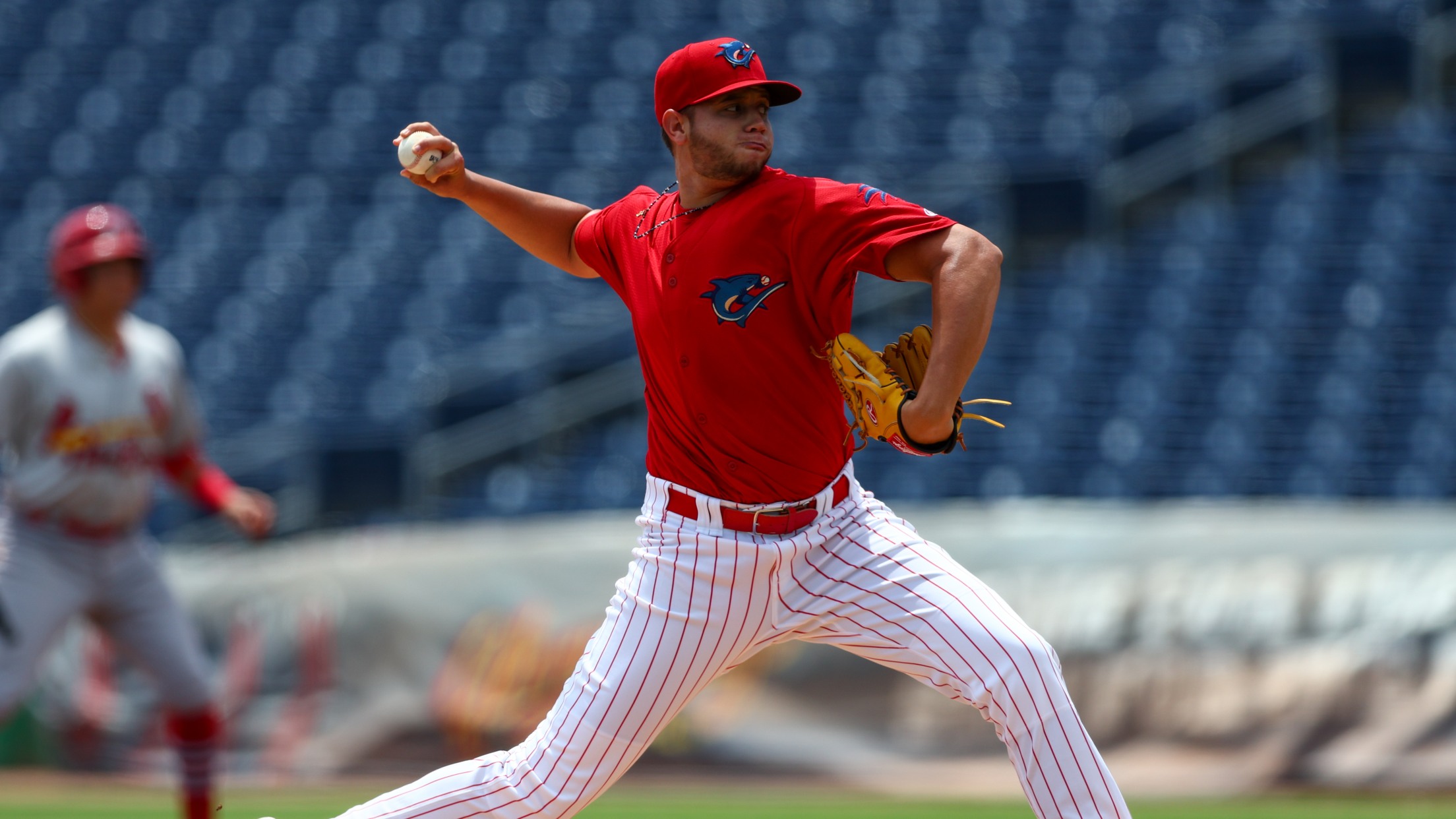 (Eiberson Castellano - Clearwater Threshers)
BOX SCORE CLEARWATER, Fl - The Clearwater Threshers dropped a second consecutive contest to the Lakeland Flying Tigers 3-1 on Wednesday afternoon at BayCare Ballpark. Right-hander Eiberson Castellano made his fifth start of the season on the mound for Clearwater, allowing two runs, only one earned on five hits and
CLEARWATER, Fl - The Clearwater Threshers dropped a second consecutive contest to the Lakeland Flying Tigers 3-1 on Wednesday afternoon at BayCare Ballpark.
Right-hander Eiberson Castellano made his fifth start of the season on the mound for Clearwater, allowing two runs, only one earned on five hits and striking out seven in five innings of work.
Trailing 2-0 in the fourth, the Threshers (1-4, 36-34) put the first two runners on via a leadoff single by Wilfredo Flores and a Lakeland fielding error, before catcher Andrick Nava singled home Clearwater's first and only run. Nava later exited the game with an injury in the sixth.
The Flying Tigers (3-1, 35-35) tacked on another run in the sixth on a wild pitch thrown by reliever Carlos Betancourt to make it 3-1.
While the Threshers offense fell silent the rest of the way and stranded 16 runners on base, Flores finished 3-for-4 with two singles and a triple, while right-hander Alex Garbrick worked 1-2-3 frames in the eighth and ninth inning.
Clearwater and Lakeland return to action in game three of the six-game series on Thursday night at 6:30 p.m. Left-hander Gabriel Cotto (1-1, 3.98 ERA) is scheduled to start for the home team, with coverage on the Threshers Broadcasting Network set to begin at 6:20 p.m.