Threshers Drop Fifth Straight, Fall 3-1 to Blue Jays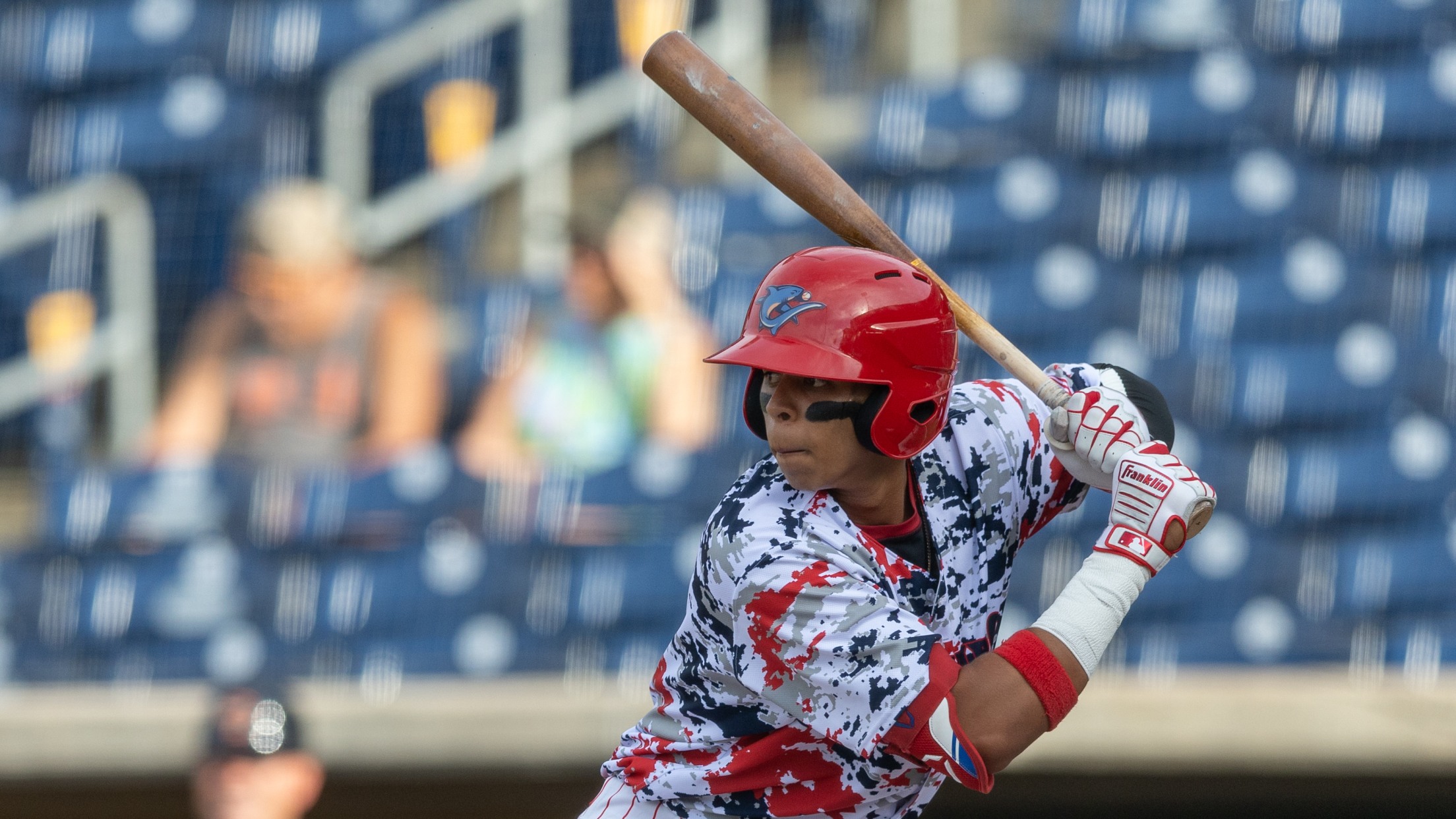 (Leandro Pineda - Clearwater Threshers)
BOX SCORE CLEARWATER, Fl - The Clearwater Threshers managed only three hits in a fifth consecutive loss 3-1 to the Dunedin Blue Jays in front of 3,008 at BayCare Ballpark on Saturday night. Right-hander Jean Cabrera made his 11th start of the season on the mound for Clearwater, allowing three
*CLEARWATER, Fl - *The Clearwater Threshers managed only three hits in a fifth consecutive loss 3-1 to the Dunedin Blue Jays in front of 3,008 at BayCare Ballpark on Saturday night.
Right-hander Jean Cabrera made his 11th start of the season on the mound for Clearwater, allowing three early runs on five hits with four walks and four strikeouts in only 3.1 innings of work.
The Blue Jays (16-12, 44-50) opened the scoring in the first inning, pushing home two runs on an RBI double by Estiven Machado and an RBI single by Rainer Nunez to make it 2-0. Nunez leads the Florida State League in RBI with 61.
The Threshers (9-20, 44-50) trimmed the deficit to 2-1 in the second on a solo home run by Jamari Baylor on to the berm in right field. It was Baylor's fifth long ball of the season.
Following the Baylor homer in the second inning, the Threshers did not record another hit until the ninth inning. The home team was retired 1-2-3 for five straight innings.
After a trio of relievers in Sam Jacobsak, Eiberson Castellano and Tristan Garnett held the Blue Jays off the board to keep the deficit at 3-1 in the ninth, the Threshers rallied and loaded the bases with one out. With the tying run in scoring position, Micah Yonamine struck out and Arturo De Freitas grounded out to end the threat and the game.
Clearwater will look to avoid the six-game sweep in the series finale on Sunday afternoon at 12:00 p.m. Righty Gunner Mayer (1-2, 4.07 ERA) is scheduled to start for the Threshers, with coverage on the Threshers Broadcasting Network set to begin at 11:50 a.m.