Threshers Split Doubleheader With Tarpons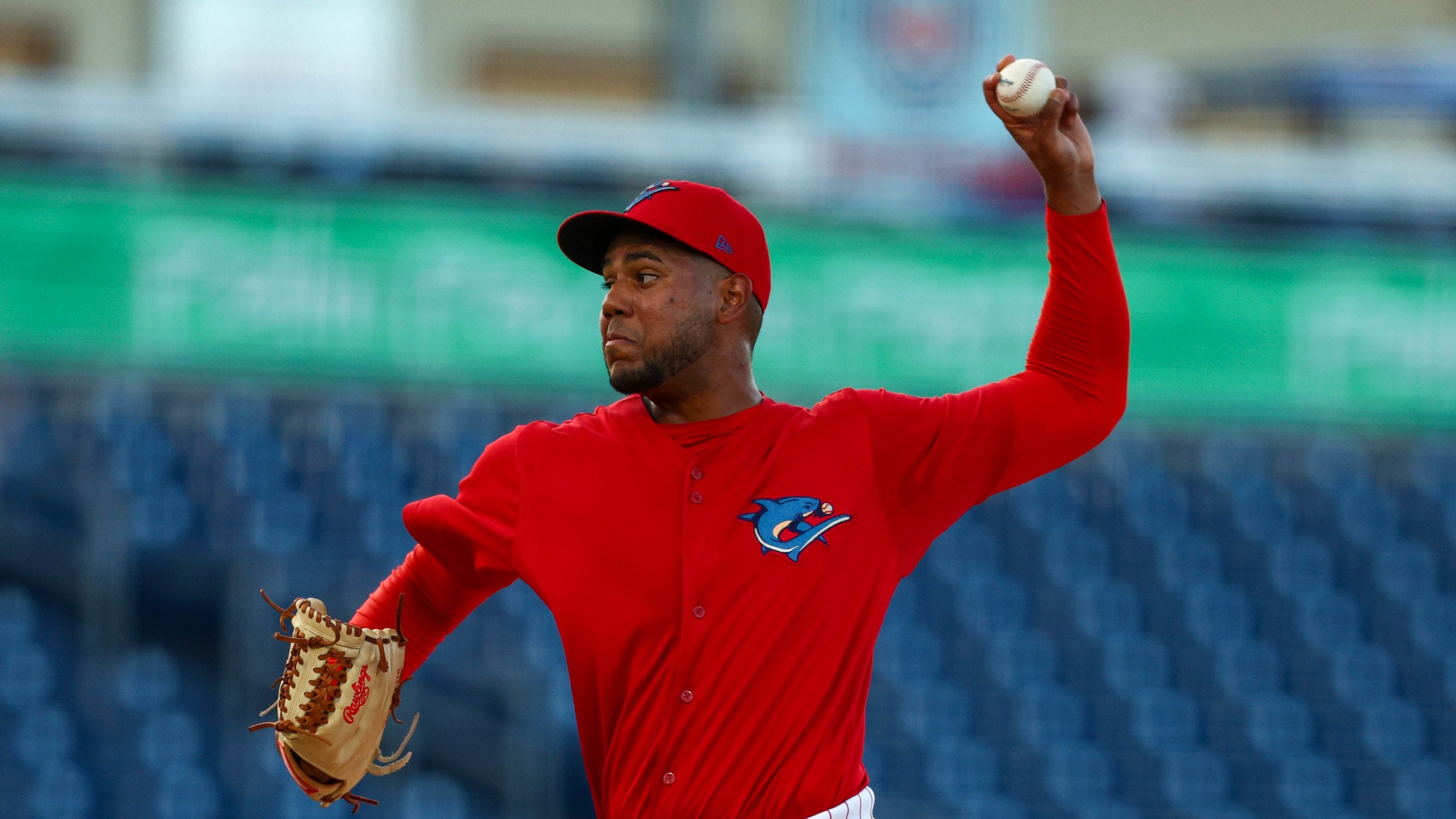 (Clearwater Threshers)
GAME 1 BOX SCORE GAME 2 BOX SCORE TAMPA, FL - The Clearwater Threshers dropped the first contest 6-2, before bouncing back in the second game of a doubleheader with the Tampa Tarpons 6-5 on Wednesday night at Steinbrenner Field. In game one, right-hander Starlyn Castillo made the start on
TAMPA, FL - The Clearwater Threshers dropped the first contest 6-2, before bouncing back in the second game of a doubleheader with the Tampa Tarpons 6-5 on Wednesday night at Steinbrenner Field.
In game one, right-hander Starlyn Castillo made the start on the mound for Clearwater and allowed four runs on three hits with one strikeout in 3.1 innings of work.
The Threshers (11-22, 46-52) opened the scoring in the first on an RBI single by catcher Ryan Leitch to make it 1-0, but the visitors did not record another hit until the seventh inning.
The Tarpons (20-11, 47-50) exploded for four runs in the fourth inning, including a three-run home run by Ben Rice, before adding two more in the fifth to pull away for a 6-2 victory.
In game two, left-hander Gabriel Cotto made his 16th start of the season on the bump for Clearwater and allowed two runs on four hits with only one strikeout and three walks in three innings of work.
After the Tarpons built a 2-0 lead in the third, the Threshers responded with a two-run home run by catcher Caleb Ricketts in the top of the fourth to even the contest 2-2. It was Ricketts' first long ball at the single-A level.
Tied 2-2 at the end of seven innings, the game entered an extra fame as the Threshers pushed home three runs in the top of the eighth to grab a commanding 5-2 advanatge. Clearwater loaded the bases and scored three times on a hit by pitch and two bases loaded walks.
With the Threshers leading 5-2 in the home half of the eighth, the Tarpons stormed back with three runs of their own off right-handed reliever Alex Garbrick to again tie the game 5-5.
In the ninth, with an automatic runner placed at second base, the Threshers squeezed home the go-ahead run with an RBI sac-fly from Leandro Pineda to make it 6-5.
Clinging to a 6-5 lead in the bottom of the ninth, lefty Gabriel Yanez was able to preserve the win with two popouts and a strikeout as the Threshers salvaged a split of the twin bill. Yanez was credited with his third victory of the season.
Following an off day Thursday, Clearwater and Tampa resume the six-game series on Friday night at 6:30 p.m. Left-hander Jordi Martinez (3-6, 4.68 ERA) is schedueld to start for the Threshers, with coverage on the Threshers Broadcasting Network set to begin at 6:20 p.m.