Threshers Veterans and Military Appreciation Night is June 2
With a Troop Care Package Packing Event, and POW/MIA Chair of Honor Dedication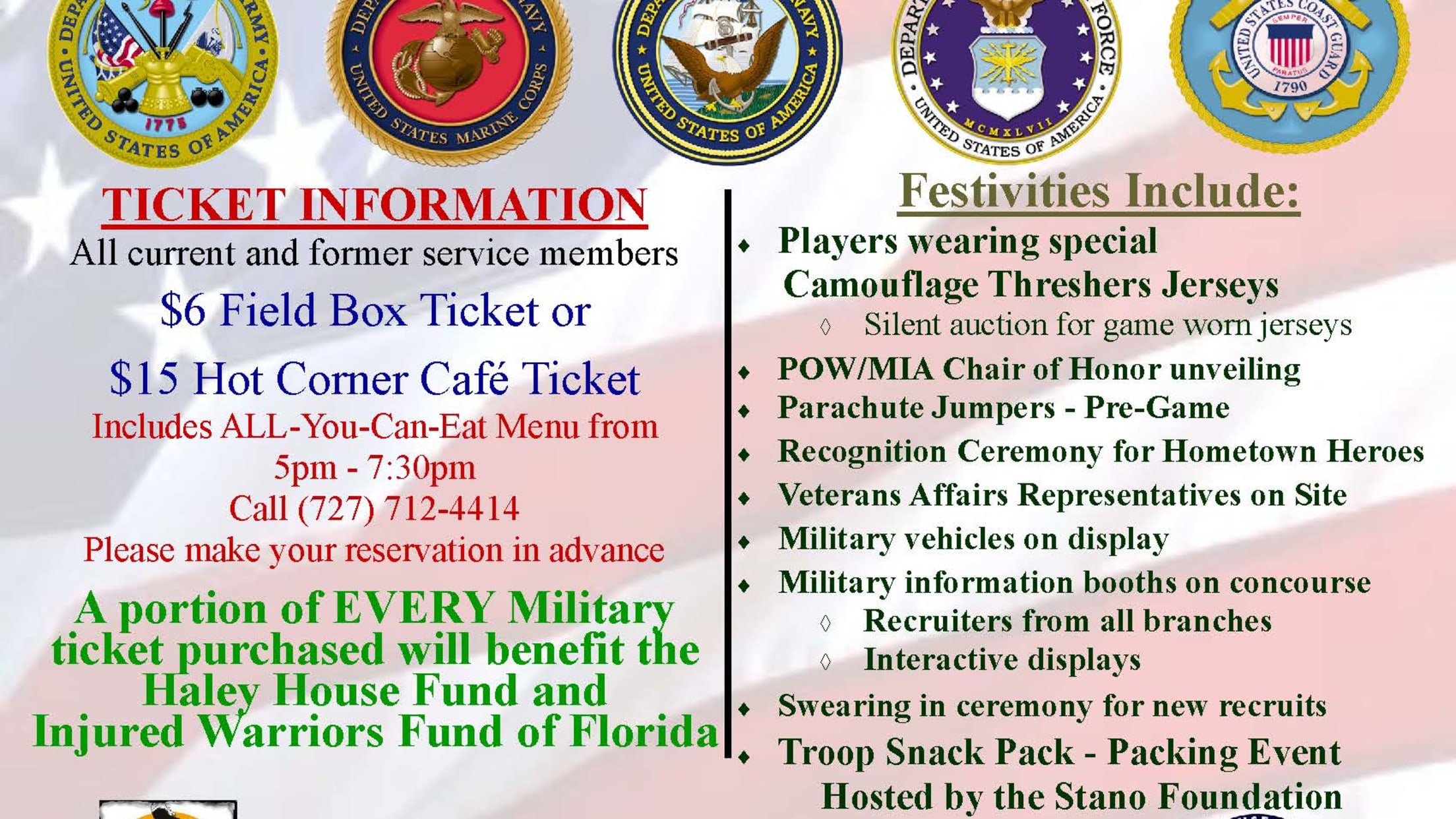 Threshers Veterans & Military Appreciation Night info flyer 2018CLEARWATER, Fla. - The Threshers are saying 'thank you' and honoring those who serve at Veterans and Military Appreciation Night at Spectrum Field on Saturday, June 2. The day features inter-service softball games in the afternoon, a Hero Card Set giveaway, a
Threshers Veterans & Military Appreciation Night info flyer 2018
CLEARWATER, Fla. - The Threshers are saying 'thank you' and honoring those who serve at Veterans and Military Appreciation Night at Spectrum Field on Saturday, June 2. The day features inter-service softball games in the afternoon, a Hero Card Set giveaway, a POW/MIA Chair of Honor Dedication, a troop care package packing event, on-field ceremonies, a game-used jersey auction, and post-game fireworks. The night is presented by Bosley and Bratch, Lawyers for Veterans.
The first 1,000 guests to arrive will receive a free Hero Card Set giveaway, a baseball-style card set featuring local military heroes and veterans - with their photo and a bio included. The heroes, or their representatives, will be honored along the 3rd base line prior to game time.
Along with Rolling Thunder and Hussey Seating, the Threshers will be dedicating as part of the pregame ceremonies, a POW/MIA Chair of Honor to be on permanent display at Spectrum Field. Media is encouraged to attend this photo opportunity with military, local, and team officials.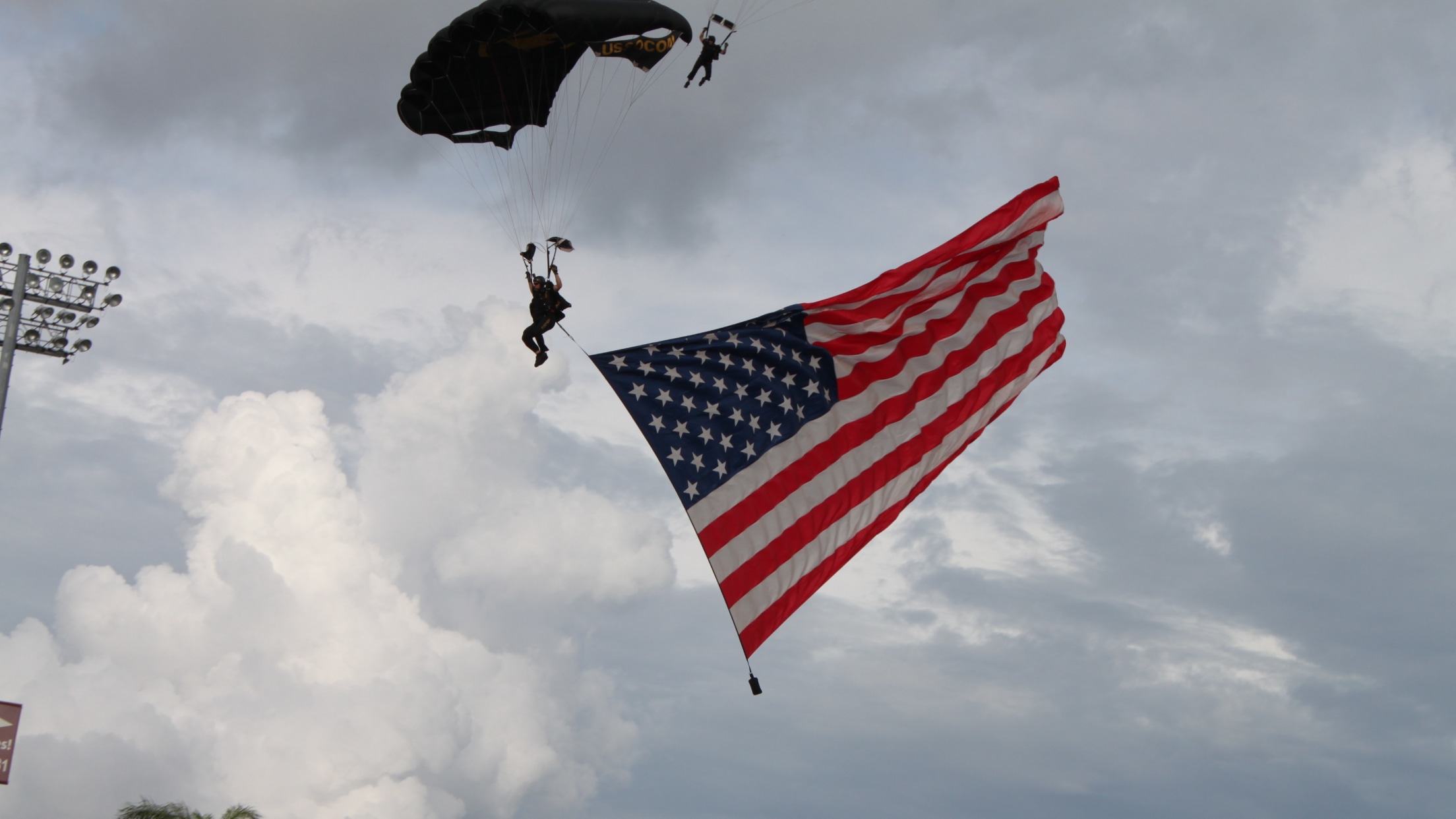 In addition to the displays and happenings on the concourse, there will be a swearing-in of new recruits on-field, and SOCOM Para-Commandos from MacDill AFB will be jumping in to the ballpark. The special Threshers camouflage game jerseys will be part of a silent auction fundraiser during the game. Those with winning bids may collect their jersey from the player with an autograph, on-field after the game.
The Stano Foundation is partnering with the Threshers for a Troop Care Package packing event to take place during the game on June 2.
Military Night Packing Event Flyer PDF
Items to fill the snack sacks may be dropped off in the administration office of Spectrum Field during business hours in the weeks leading up to Veterans and Military Appreciation Night. Donations are encouraged of protein bars, granola bars, trail mix, peanuts, small bags of chips, and similar snacks.
Gates open at 5 p.m. for the 6:15 p.m. game with the Florida Fire Frogs, and a huge fireworks show follows the game. A portion of every military ticket sold will benefit the Haley House Fund and Injured Warriors of Florida. Historic military equipment from various branches including the Coast Guard will be on display around the park with many vendors inside.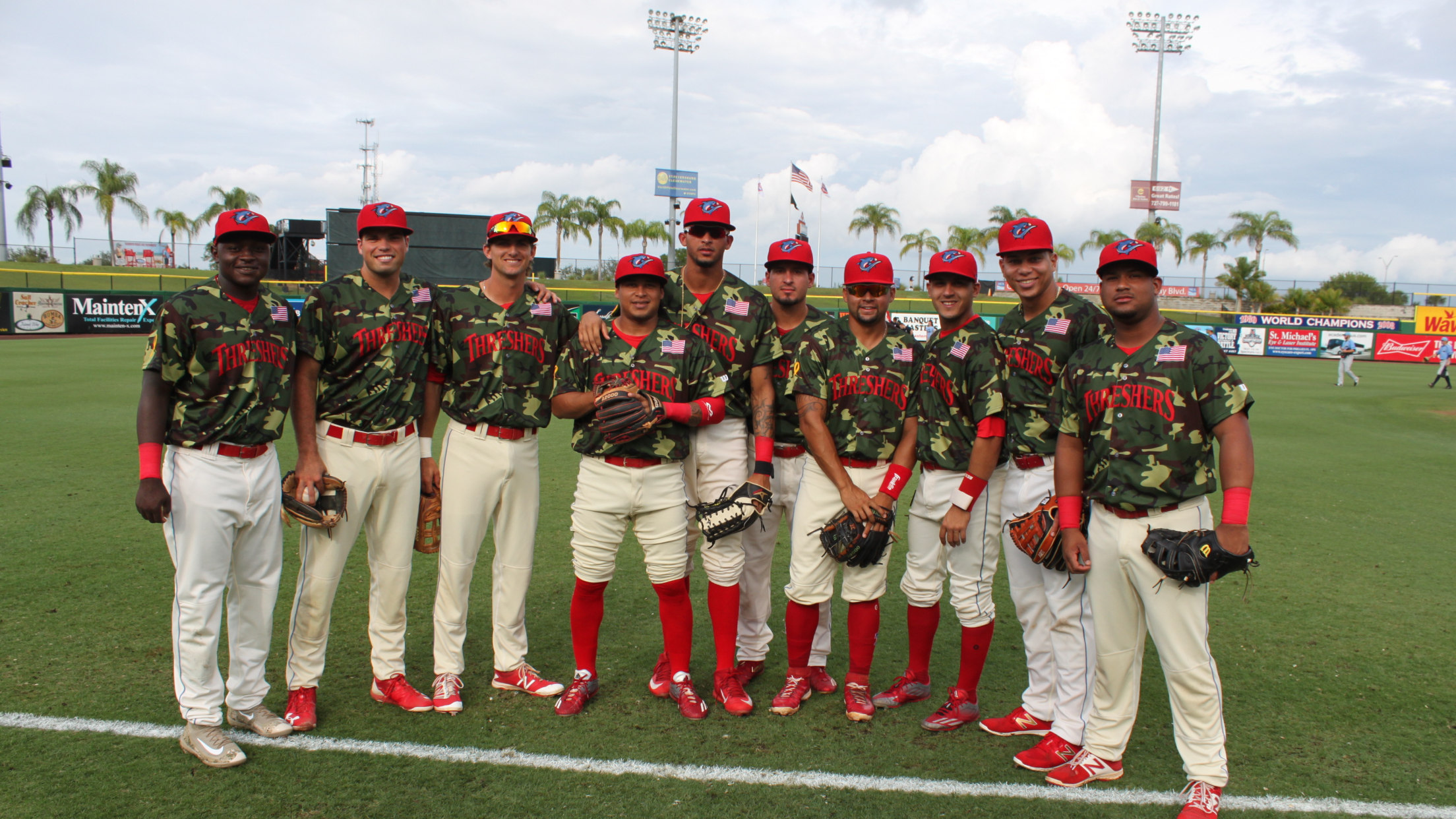 The 'Battle of the Branches' softball games, organized by Navy Federal Credit Union, will take place on Spectrum Field during the afternoon preceding the Threshers game. Teams from the U.S. Coast Guard Sectors St. Pete and Clearwater, MacDill AFB, and VetSports will be competing for fun and bragging rights. Group tickets are available for the softball.
Call the BayCare Box Office at 727-467-4457.
Ticket Prices:
Field Box Seats - $10
Box Seats - $8
Military/Child/Senior - $6
Berm - $6