Torres Drives in Threshers Only Run in 9-1 Loss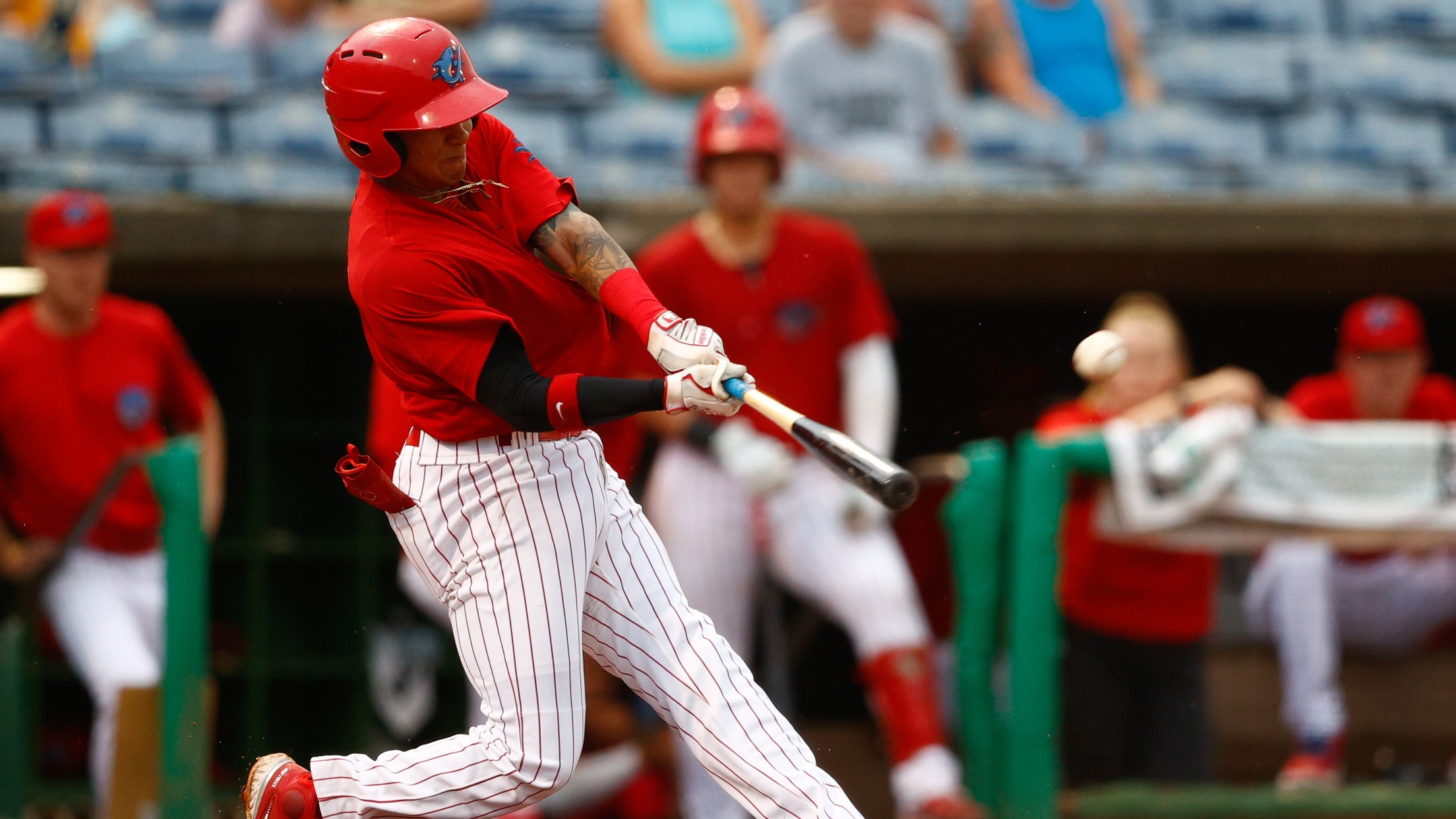 Threshers INF Nicolas Torres (Clearwater Threshers)
BOX SCORE Nicolas Torres attacked the first pitch he saw in the ballgame, but his solo shot was the only run the Threshers scored in a 9-1 loss in the series opener against the Dunedin Blue Jays on Tuesday night. After Torres went yard in the first, the Threshers (31-29)
Nicolas Torres attacked the first pitch he saw in the ballgame, but his solo shot was the only run the Threshers scored in a 9-1 loss in the series opener against the Dunedin Blue Jays on Tuesday night.
After Torres went yard in the first, the Threshers (31-29) bats were mostly quiet against Blue Jays pitching. The Dunedin (24-36) staff scattered five hits over nine frames. Two of the hits came from Jadiel Sanchez who went two-for-four with two singles.
Gunner Mayer (0-4) was on the hook for the loss. He allowed four runs on four hits, permitted three walks, and struck out two batters over 1.2 innings pitched. Anton Kuznetsov was strong in his second outing with Clearwater. He allowed one hit and one walk while striking out four over 2.1 scoreless innings of relief. Rafael Marcano tossed three innings for the Threshers and allowed two earned runs on four hits. Marcano walked three and struck out six batters in relief. Alejandro Made closed out the ballgame on the mound for the Threshers giving up two runs on two hits, walking one, and striking out one.
The Threshers take on the Blue Jays in game two of the six-game set tomorrow at 7:00 p.m. (NEW TIME) RHP Cristian Hernandez (2-3) is set to take on RHP Trent Palmer (0-1) of Dunedin. TICKETS