Four-Game Win Streak Halted Friday Night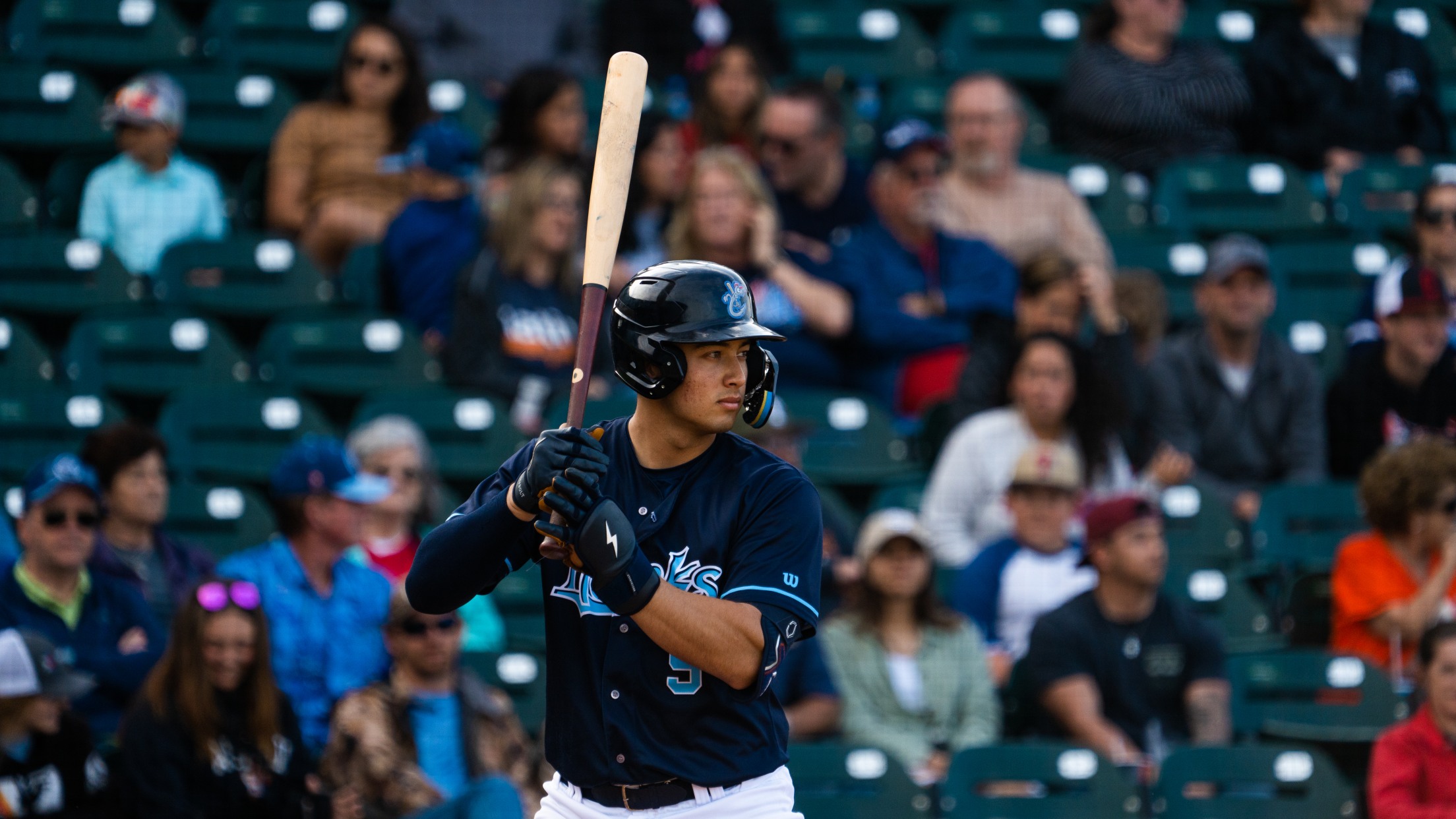 Shay Whitcomb launched a 431-foot home run to center field Friday night at Whataburger Field. (Marcus Sarate)
Box Score CORPUS CHRISTI - The Drillers totaled eight runs over the first three innings while their pitchers struck out 19 in a 10-1 win over the Hooks before 5,509 fans Friday night at Whataburger Field. Corpus Christi's lone run came in the ninth on a two-out home run by
CORPUS CHRISTI - The Drillers totaled eight runs over the first three innings while their pitchers struck out 19 in a 10-1 win over the Hooks before 5,509 fans Friday night at Whataburger Field.
Corpus Christi's lone run came in the ninth on a two-out home run by Shay Whitcomb. Whitcomb's 431-foot poke to center gives him nine homers and 28 RBIs - both club bests.
Kyle Hurt breezed 10 while retiring 12 of 14 batters in the start for Tulsa. Three relievers teamed to hold CC to one hit and one walk the rest of the way.
Hooks hurlers had allowed just two earned runs, 15 hits and eight free passes over their four-game winning streak, which came to an end Friday after the Drillers struck for 10 runs on nine hits and seven walks.
Despite the setback, CC has won 7 of its last 10 games at Whataburger Field. The club needs one more triumph to win the six-game series, which wraps Sunday.