Hooks Walk Off Drillers Before Sellout Crowd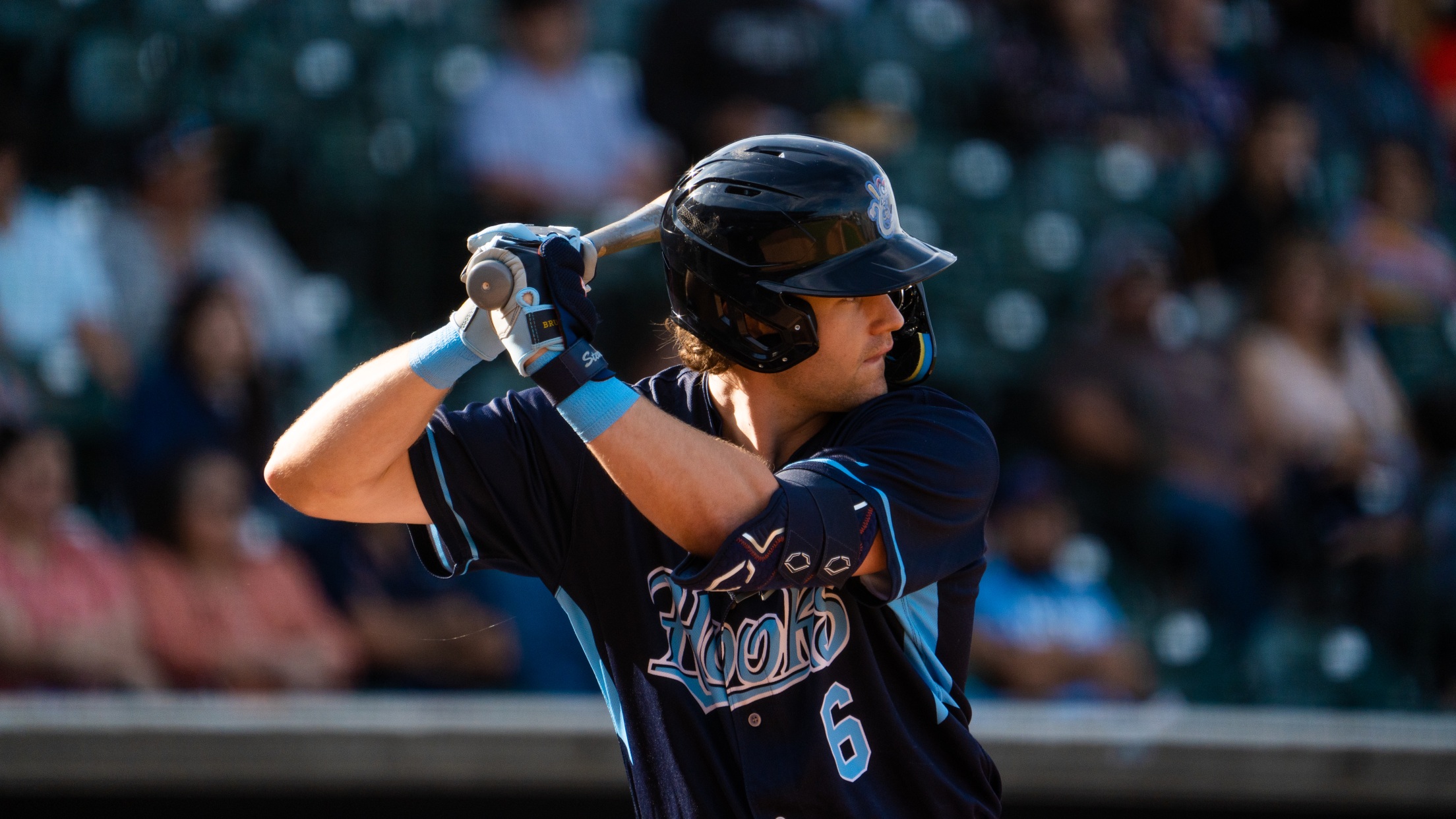 In addition to his sixth-inning home run, Chad Stevens clubbed the game-winning hit in the ninth inning Sunday at Whataburger Field. (Marcus Sarate)
Box Score CORPUS CHRISTI - The Hooks saved their first walk-off win of the year for one of the largest crowds in club history as they beat the Tulsa Drillers, 5-4, before 8,798 fans Sunday evening at Whataburger Field. The come-from-behind effort began in the fifth as Drew Gilbert rocketed
CORPUS CHRISTI - The Hooks saved their first walk-off win of the year for one of the largest crowds in club history as they beat the Tulsa Drillers, 5-4, before 8,798 fans Sunday evening at Whataburger Field.
The come-from-behind effort began in the fifth as Drew Gilbert rocketed his first Double-A home run to get CC on the board and tie the game at 2.
The Hooks then jumped ahead, 3-2, on a blast by Chad Stevens in the sixth. Later in the frame, Garrett Wolforth doubled before racing home on a single by Quincy Hamilton.
Tulsa tied the game with markers in the eighth and ninth, setting the stage for Corpus Christi's heroics. With one away in the home ninth, Shay Whitcomb and Joey Loperfido teamed for back-to-back singles. Colin Barber coaxed a walk to loaded the bases for Stevens, who crushed a fly ball that bounced over the fence in center field to win the game.
Hooks lefty Colton Gordon permitted one hit - a two-run home run - over five innings of work. Gordon struck out seven and walked two while forging a 2.88 ERA over his past five outings.
Rhett Kouba worked 3 2/3 innings and was able to minimize damage in the ninth by inducing a double play. Jonathan Sprinkle retired the lone man he faced to record the triumph.
The Hooks, who have won eight of the last 12 at Whataburger Field, went 4-2 vs. Tulsa on the week for their second series win.
The crowd of nearly 9,000 ranked 5th in the 18th seasons of Hooks Baseball.