Sod Poodles Take Home Controversial Win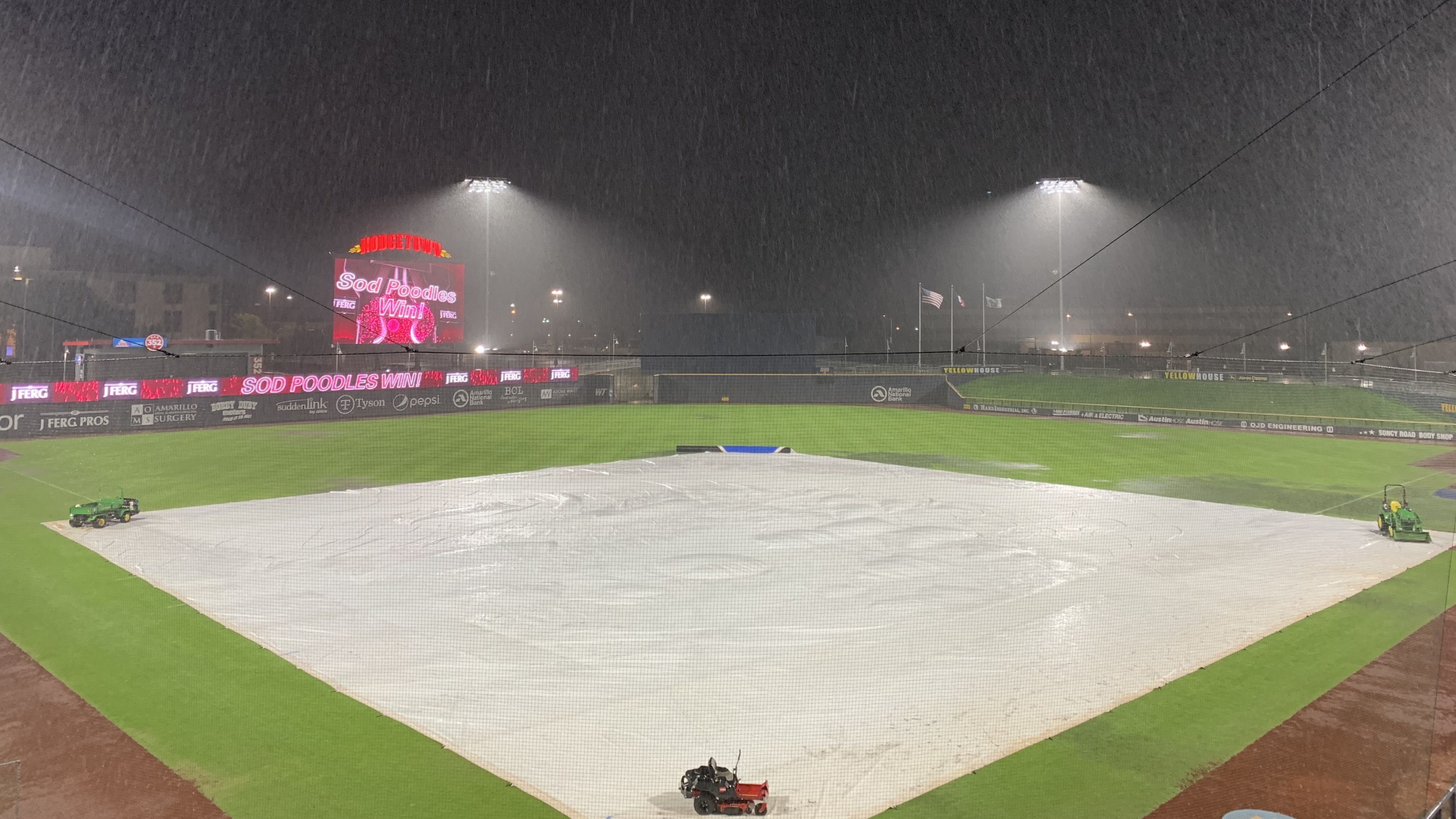 Box Score AMARILLO – The Amarillo Sod Poodles picked up a rain-shortened 8-1 win in five innings Friday night, improving to 3-1 in the series vs. Corpus Christi. Following a one-hour rain delay, the tarp was pulled at Hodegtown to allow for play. Rain returned prior to the 8:05 start
AMARILLO – The Amarillo Sod Poodles picked up a rain-shortened 8-1 win in five innings Friday night, improving to 3-1 in the series vs. Corpus Christi.
Following a one-hour rain delay, the tarp was pulled at Hodegtown to allow for play. Rain returned prior to the 8:05 start and continued at a steady pace as the Sod Poodles hit three home runs to build their lead.
Corpus Christi's lone hit came courtesy of an Alex McKenna home run to left field.
Sod Poodles lefty Blake Walston, who struck out 10 against four walks, finished the night with a 1-2-3 fifth.
As soon as the game became official, the umpiring crew, led by chief Mike Carroll, called for the tarp, despite the fact that, while the surface appeared playable, the rain had not intensified.
The decision to begin the game with inclement weather was argued by Hooks manager Gregorio Petit.
The Hooks and Sod Poodles resume their series Saturday night at 7:05, with Jose Bravo on the mound for CC.