Spend Halloween with the Hooks on October 31
Drive-thru event is presented by H-E-B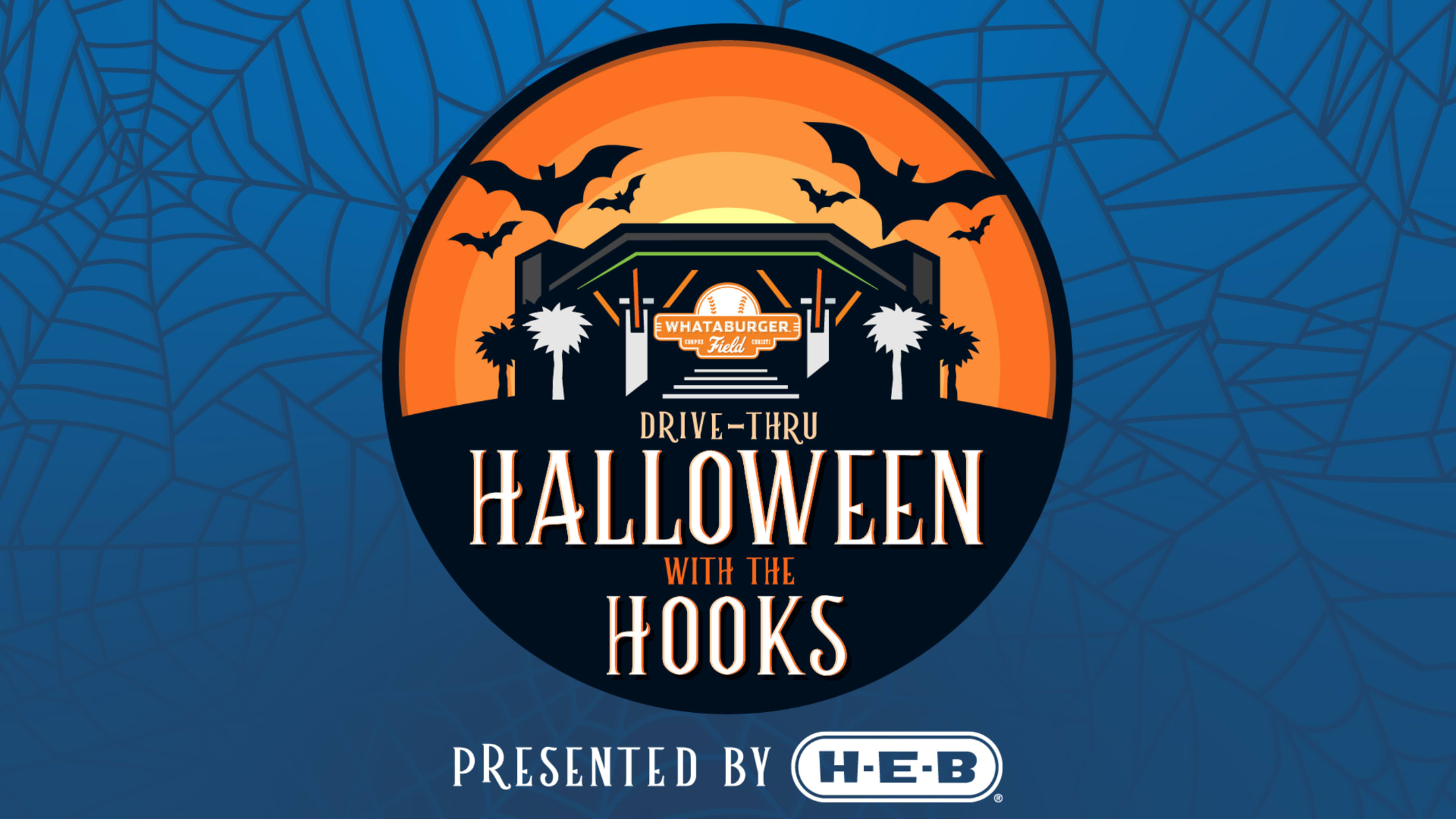 CORPUS CHRISTI – Join us at Whataburger Field on Saturday, October 31 for the 7th annual Halloween with the Hooks, presented by H-E-B. Trick or Treat from the socially-distant confines of your vehicle in the ballpark's South Parking Lot from 1 to 4 p.m. Treats will be delivered from booth-to-booth
CORPUS CHRISTI – Join us at Whataburger Field on Saturday, October 31 for the 7th annual Halloween with the Hooks, presented by H-E-B.
Trick or Treat from the socially-distant confines of your vehicle in the ballpark's South Parking Lot from 1 to 4 p.m. Treats will be delivered from booth-to-booth directly to your car window. The drive-thru experience is free to the public. Guests are encouraged to donate to canned food and dry goods.
"We want to thank H-E-B for their amazing support in keeping Halloween with the Hooks on the calendar," Hooks Director of Business Development Maggie Freeborn said. "It's been a challenging year in so many ways, and they have stepped up to the plate to provide a safe and alternative way for families to have fun and help out their neighbors."
Last year's Halloween with the Hooks garnered 1,002 pounds of donated food.
The festivities also feature a virtual Halloween costume contest. Participants are asked to submit their best photos by Sunday, October 25 via Facebook or Twitter (@cchooks). Entries can also be made by emailing Dan Reiner at [email protected].
Categories include Best Hooks Costume, Best Sports-Themed Costume, Scariest Costume, Cutest Costume and Best Pet Costume. The grand-prize winner will be announced on Halloween and will receive a $50 gift card to Hook, Line & Sinker.
H-E-B, Academy, CITGO, Clemtex, Corpus Christi Police Department, Dave & Busters, DGS Construction, Driscoll Children's Hospital, First Command Financial Planning, Kiewit, Kleberg Bank, Muniz Electric, Pepsi, RBFCU, State Farm, Texas Bridge Credit Union, VALERO and Whataburger will join the Hooks in giving away treats.
To inquire about hosting a booth, contact Freeborn via email or by phone at 361-561-4676.