Blue Jays win Game 2 of Doubleheader from Quality Pitching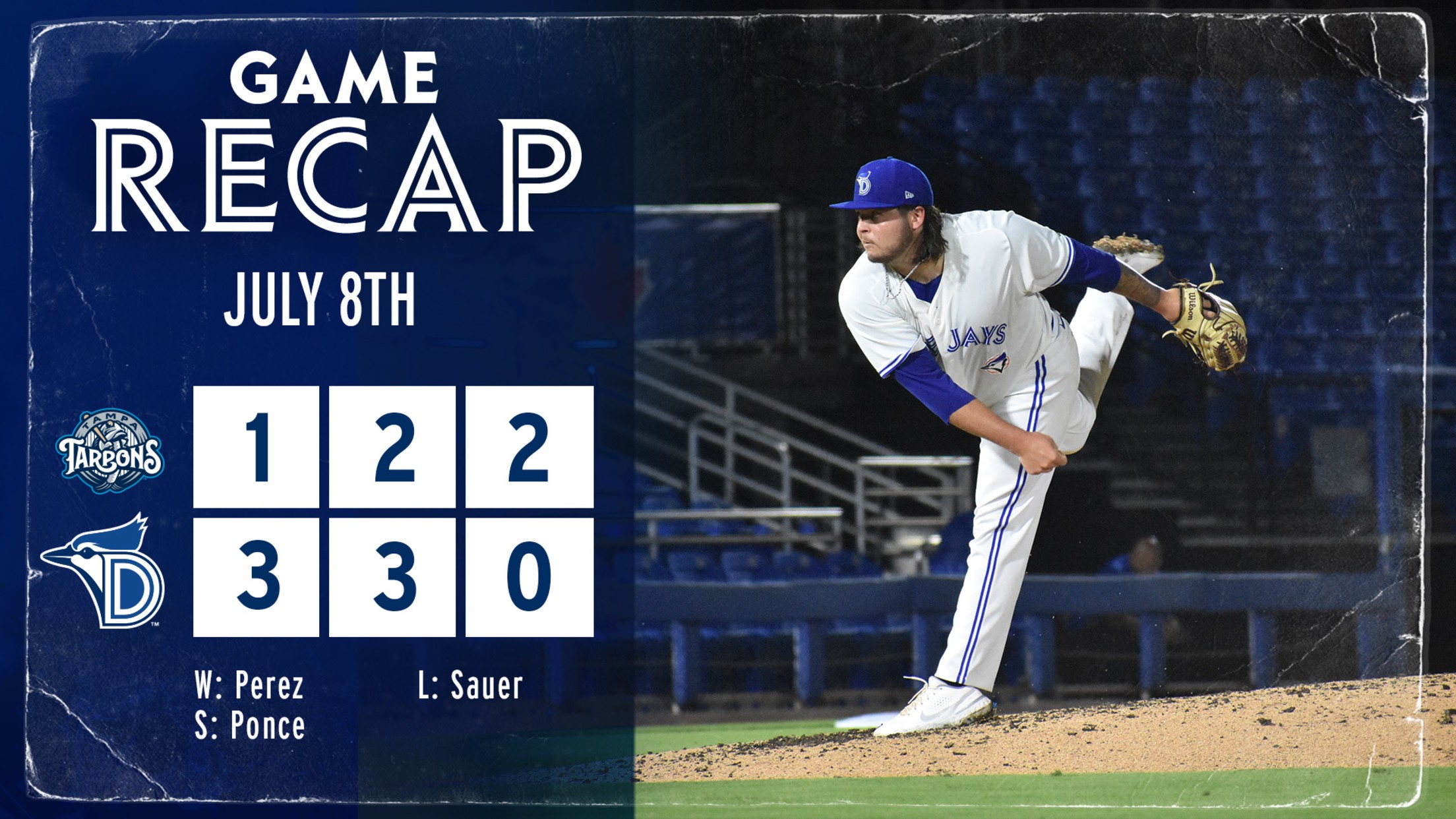 Game two of the doubleheader yesterday at TD Ballpark gave a chance for the Blue Jays to redeem themselves after a tough loss in game one. Trent Palmer started on the mound, and he went three innings with no hits allowed after the Tarpons had 21 total hits in game
Game two of the doubleheader yesterday at TD Ballpark gave a chance for the Blue Jays to redeem themselves after a tough loss in game one.
Trent Palmer started on the mound, and he went three innings with no hits allowed after the Tarpons had 21 total hits in game one. Palmer walked four, but he worked his way out of multiple jams to allow no runs during his outing. Nathanael Perez followed right behind with two innings pitched, and he allowed just one hit with one strikeout to keep the strong start to the game. Perez would go on to win his first game of the season out of the bullpen. Gabriel Ponce appeared in his normal high leverage role to try to pick up the first win for the team since July 2nd against Palm Beach. Ponce struck out three in his two innings of work, and he earned his sixth save of the season.
The offense took advantage in the third inning off of Matt Sauer to grab their second lead of the night, after the Blue Jays led 1-0 in game one before eventually losing. Steward Berroa stroked a single to right field to bring home Mack Mueller. It was also a great base stealing night, as the Blue Jays stole eight bases across two games yesterday. The offense had four stolen bases in the third inning of game two. Leo Jimenez drove home Steward Berroa with a single to left-center field, and Zac Cook capped the scoring by stealing home from a double steal.
Dunedin looks to continue the moment gained from the win last night as they take on the Tampa Tarpons again at 6:30 PM.