Dunedin Blue Jays Power Past Marauders for Opening Night Win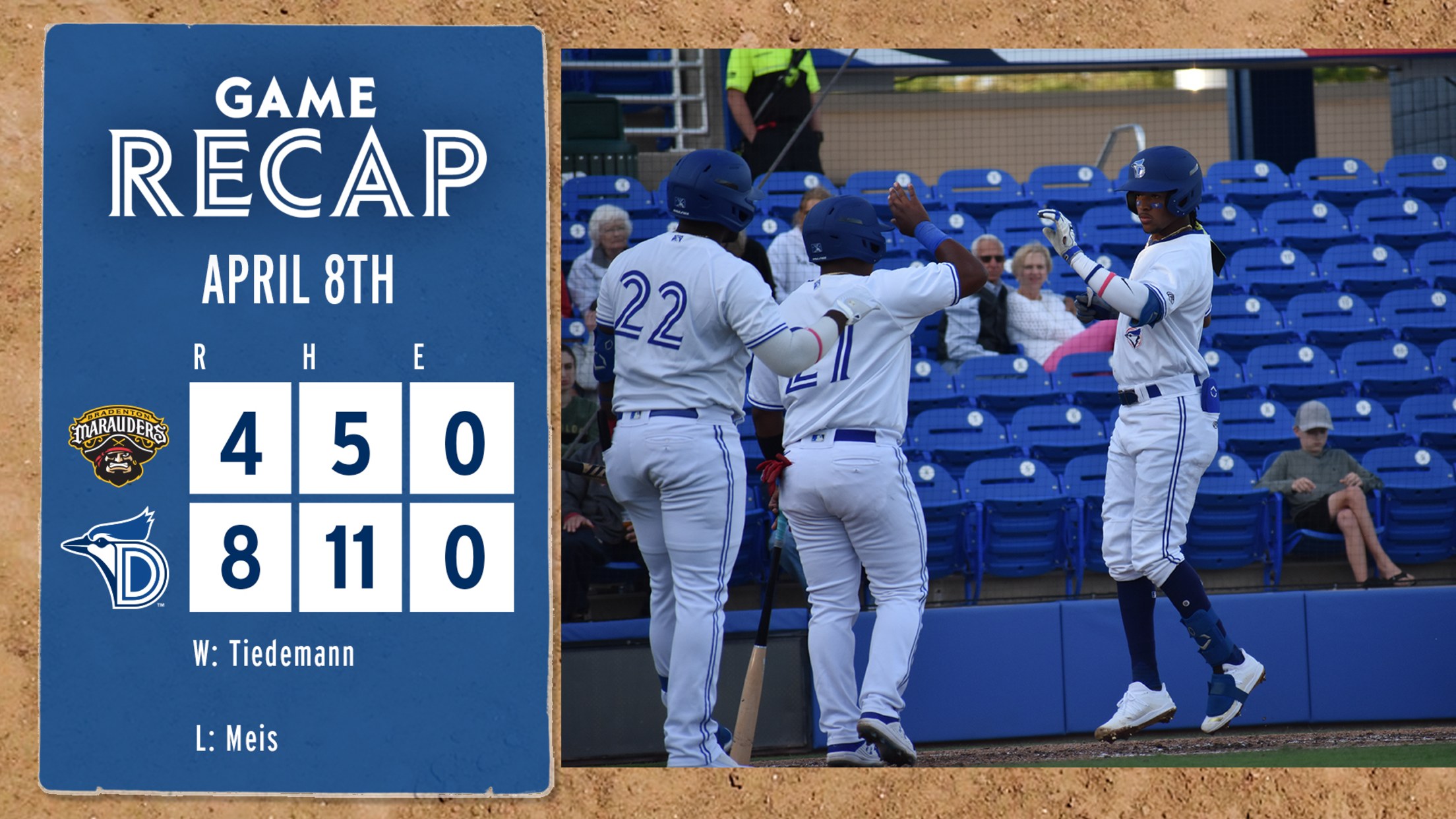 On a night where Ricky Tiedemann shined in his season debut, it was the offense that stole the show on Opening Night. Ricky Tiedemann posted four dominant frames to start the game striking out six and allowing no runs. He put himself in line for the win after getting through
On a night where Ricky Tiedemann shined in his season debut, it was the offense that stole the show on Opening Night. Ricky Tiedemann posted four dominant frames to start the game striking out six and allowing no runs. He put himself in line for the win after getting through the 5th inning with two runs crossing, but the Blue Jays had a hearty 6-2 lead. The lefty kept the Marauders off balance all night and was composed in his first outing. The top five prospect will look to build on his success as the season continues.
The offense started with a power surge in the second thanks to Rikelbin De Castro. His first at-bat of the season resulted in a two-run blast that was a no-doubter the moment it left the bat. This was part of a two-hit day for the prospect. Damiano Palmegiani joined in the scoring with a long ball of his own in the third to open the lead to 4-0 through three. The final home run of the game came off the bat of Adriel Sotolongo sending a ball halfway up the netting down the left field line behind the boardwalk. The two-run home run made it 8-2, and this would be all the insurance runs needed.
Estiven Machado paced the offense with three hits of his own, including the first hit of the season. Machado drove in a run in the 4th with a single bringing home Amell Brazoban.
The bullpen finished off the solid team performance as Jonatan Bernal went two scoreless innings with two strikeouts on one hit. Conor Larkin put up another scoreless frame in the 8th before getting the final out in the 9th to secure the first victory of the season.
Blue Jays will look to make it two in a row against the Marauders on Saturday night.