Dunedin gets first win at TD Ballpark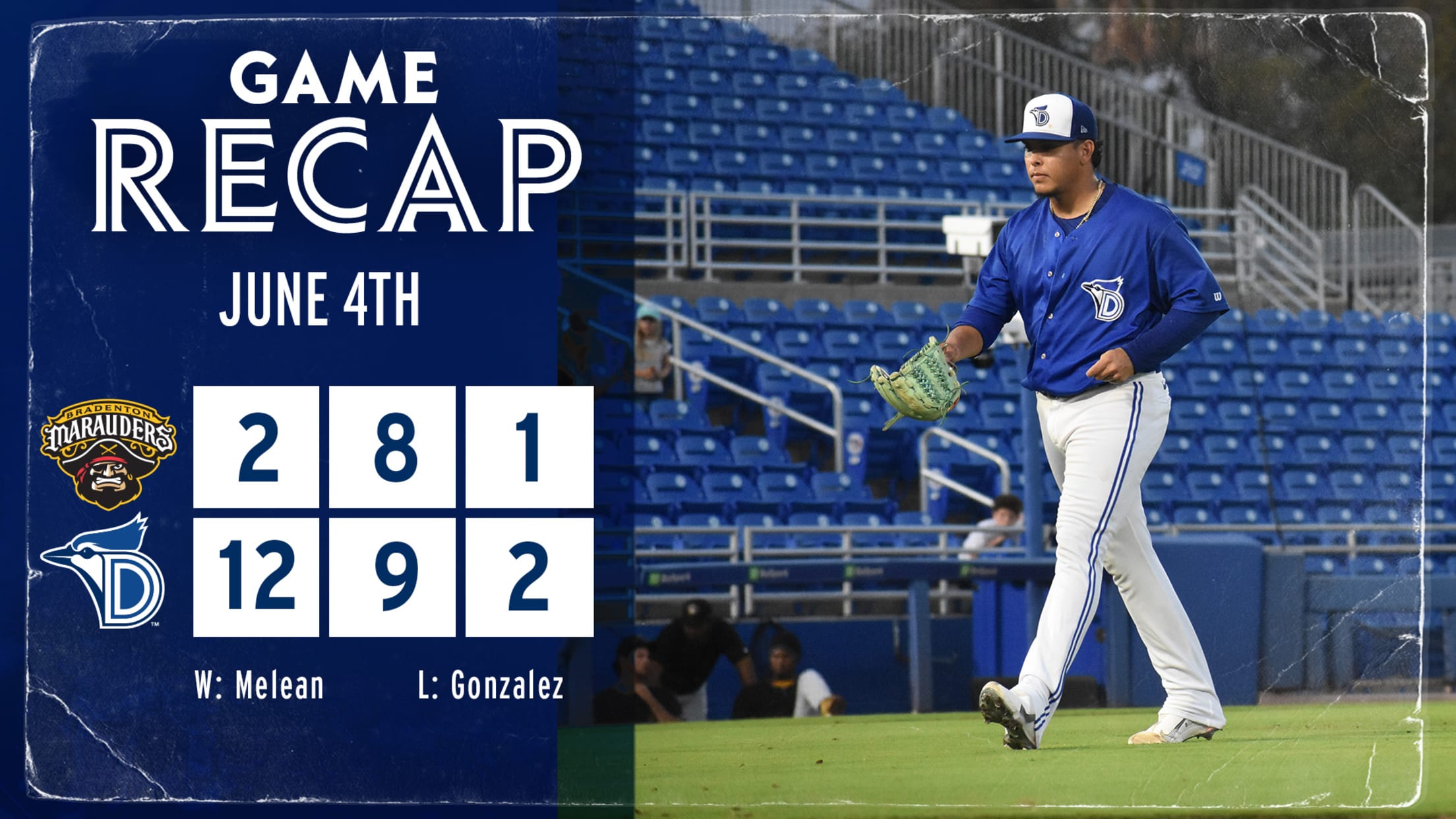 Dunedin won their first game at TD Ballpark, and it was the first home win in Dunedin since September 1st, 2018 against the Daytona Tortugas by a score of 9-3. Even with 12 runs scored, the pitching staff was the highlight of the game. Sem Robberse and Alejandro Melean both
Dunedin won their first game at TD Ballpark, and it was the first home win in Dunedin since September 1st, 2018 against the Daytona Tortugas by a score of 9-3. Even with 12 runs scored, the pitching staff was the highlight of the game. Sem Robberse and Alejandro Melean both were spectacular in their combined eight innings of work.
Sem Robberse started the game, going four innings, allowing two hits, one walk, and striking seven. He made a highlight reel play in the first inning fielding is position. Robberse scampered off the mound to field a slow roller down the third base line, and he quickly jumped and rotated his body back to first to throw out the speedy Endy Rodriguez. The native from Netherlands finished his day with a one-two-three 4th before handing the ball over the Alejandro Melean. Melean gave up one earned in his four innings, but in the frame were two high flyballs that got lost in the dusk of the sky where fielders were unable to make a play. Melean stayed confident in his approach on the mound to the tune of striking out six batters and one walk. The effort gave him the second win of the season on his record. Gabriel Ponce finished off the final frame with a strikeout and no runs.
The offense struck early with an RBI single from Zach Britton for his 13 RBI of the year. Mack Mueller came up clutch in a two-out situation in the bottom of the third with two runners in scoring position. Mueller drove a single into center field to extend the lead to 3-0. He would come up again in the fifth, and this time he lined a double into the left field gap bringing home Harry Ray. After two unanswered runs in the sixth and seventh inning by the Marauders, PK Morris hit his fourth home run of the season and the second in as many days to push the lead back to 5-2.
Patience was the key to the bottom of the 8th inning. The offense had two hits in the inning, but they scored seven runs thanks to three hit batters and four walks. Orelvis Martinez was the only hitter to drive in a run in the inning with a base hit, and every other RBI came by walk or hit by pitch.
Dunedin hopes to continue the winning at home now with Lazaro Estrada taking the hill.