Timely hitting and strong pitching leads to victory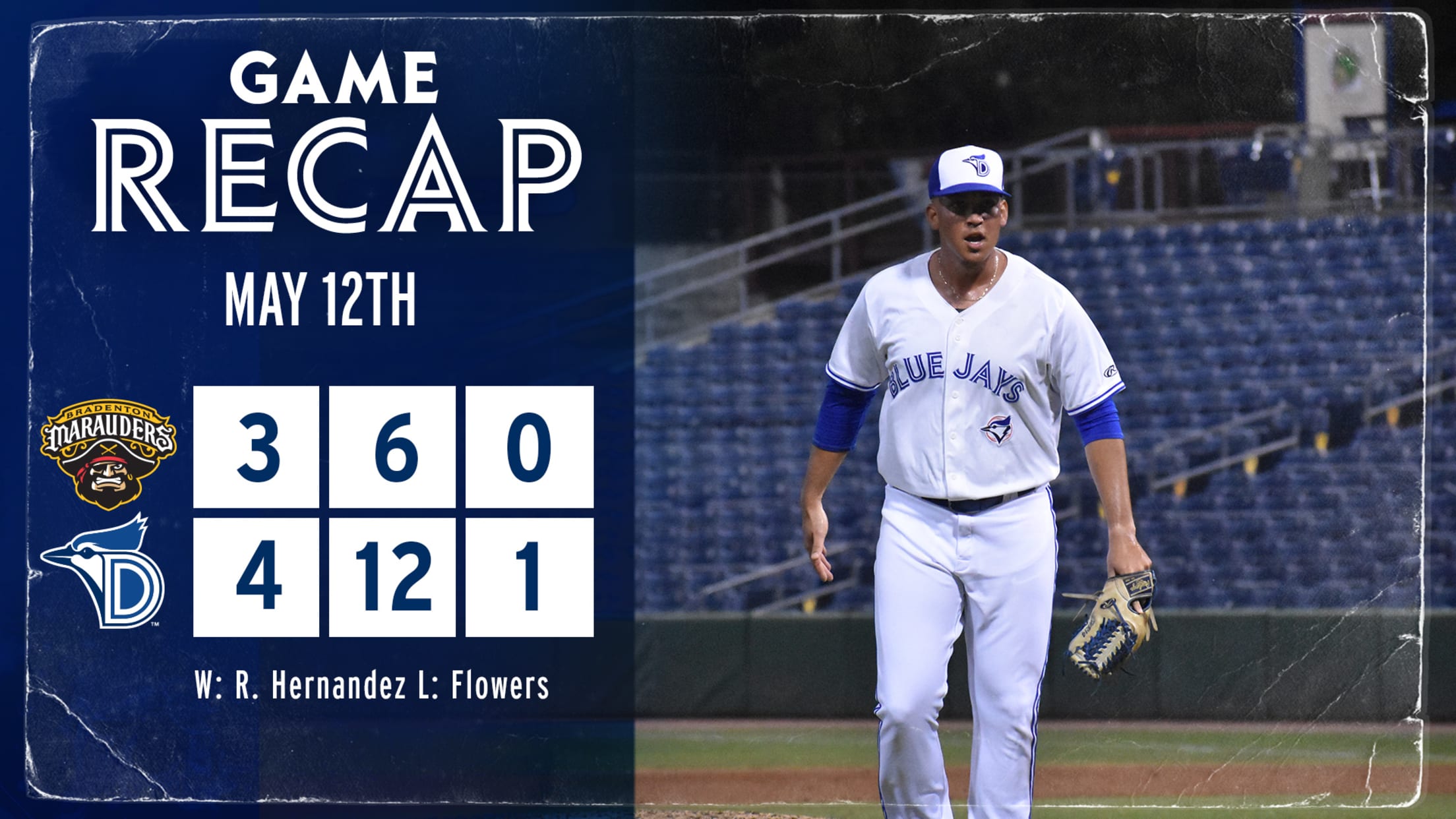 Dunedin earned their second win of the season thanks to timely hitting and a shut down performance from the bullpen. The pitching trio yesterday of Naswell Paulino, Lazaro Estrada, and Roither Hernandez gave up just six hits and three runs in the game. The Marauders also only had two hits
Dunedin earned their second win of the season thanks to timely hitting and a shut down performance from the bullpen.
The pitching trio yesterday of Naswell Paulino, Lazaro Estrada, and Roither Hernandez gave up just six hits and three runs in the game. The Marauders also only had two hits over the final five innings of the game. Roither Hernandez continued his exceptional start to the season, allowing no hits and no runs with two strikeouts. He also earned his first win of the season coming on in relief. So far this year in three appearances and 6.1 innings, Roither Hernandez has given up two hits and no runs with nine strikeouts. The play of the game came from a liner back to Hernandez where he turned a double play to get out of a jam in the 7th.
The offense fought the whole game putting together 12 hits and scoring in four innings including three straight innings in the third through fifth. Four different Blue Jays contributed RBI in the game coming from Orelvis Martinez, Miguel Hiraldo, PK Morris, and Sebastian Espino. PK Morris had the go-ahead RBI in the 7th off of a broken bat single just getting over the infield. It was Morris' seventh RBI of the season. Orelvis Martinez was named the hitter of the game and awarded the hitter's belt for his 2-for-4 game with an RBI and a double. He was one of five with a multi-hit game on the night. Eric Rivera went 2-for-2 to hold his spot in the second position of League average at .529 behind only Francisco Alvarez from the St. Lucie Mets. Outside of the top two batters in the order, every Dunedin Blue Jay recorded a hit last night, and the team went 4-for-11 with runners in scoring position.
Runners stayed active on the bases as well grabbing another three stolen bases in the game. The team continues to have a league-high stolen base count now sitting at 18 total across the first eight games. Eric Rivera now has the most on the team at five. The team looks to start a win streak tonight against Bradenton for the first time this season.