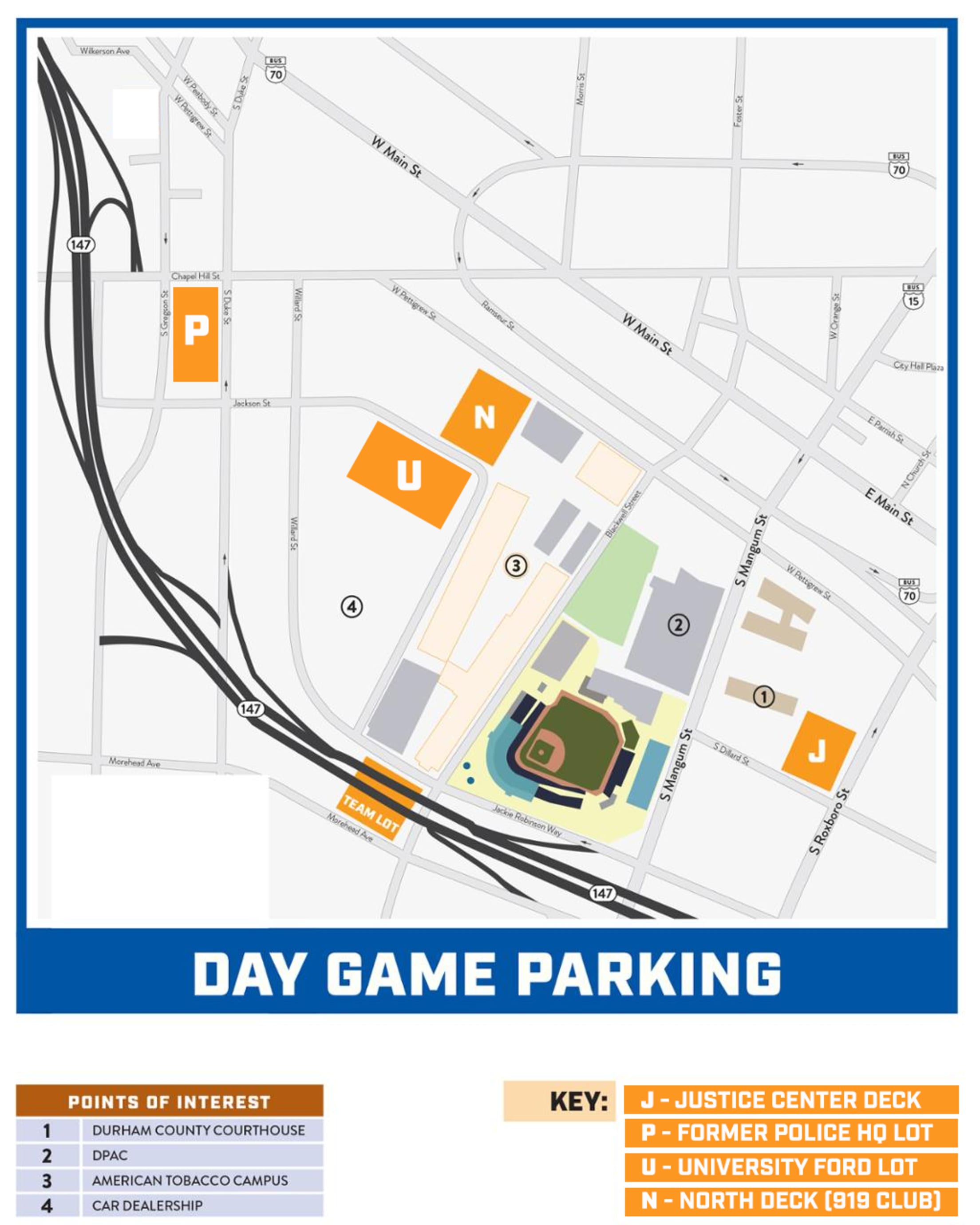 Parking for day contests at Durham Bulls Athletic Park can be found at the University Ford Lot, former Durham PD headquarters or Justice Center Deck. Additionally, fans can park on city streets where parking is available. Details for public parking for the 7 p.m. contests can be found here.
University Ford Lot
The University Ford lot is located off Jackson St. right next to the American Tobacco Campus and is the closest parking option to the DBAP. Parking is free and spaces will be filled on a first-come, first-serve basis.The lot will open at 9:30 a.m. each day.
Justice Parking Deck
The Justice Center Deck is located on the corner of Roxboro St. and Dillard St. and is a short walk from the DBAP. Spaces will be filled on a first-come, first-serve basis and normal parking rates apply.
Street Parking
Unpaid, two-hour parking is available in the immediate area near the DBAP, specifically Morehead Ave. and Willard St. (yellow icons on the map). Additionally, pay station spaces are available on Jackson St. and select locations on Blackwell St. (green icons on the map) that will allow fans to park up to a maximum of 11 hours at one space, provided they have paid the proper amount for the space and time used. This will enable fans to stay in one spot for the entirety of the day.