Professional Sports Catering Menu
WHAT'S NEW IN 2021 & MOBILE ORDERING
What's New in 2021!
Professional Sports Catering LLC (PSC) is the official food & beverage provider for Southwest University Park including Chihuahuas games! PSC manages gameday food and beverage including concessions, premium areas, the WestStar Club, and suites. They will also manage food and beverage service for all non-gameday events at Southwest University Park.
The Chihuahuas and PSC recently announced mobile ordering for general seating and in-seat ordering for Club seat members. Club memberships include the Dugout Club, Home Plate Club and WestStar Club. Suites will also feature this new upgraded service.
Mobile ordering will be available at each concession stand via QR codes and website links. In addition, the ballpark concourse will feature new self-service kiosks to expedite some food and beverage sales. The mobile ordering system is part of a recently announced news that Southwest University Park is a cashless venue.
With a mobile ordering & cashless system, Southwest University Parks looks to decrease transaction times, create faster moving lines, create fewer points of contact for fan and staff safety, and improve overall guest satisfaction.
FIND THE SIGN TO SKIP THE LINE
Find the QR at the concession stand. Scan it. Order. Pay. Pick-up!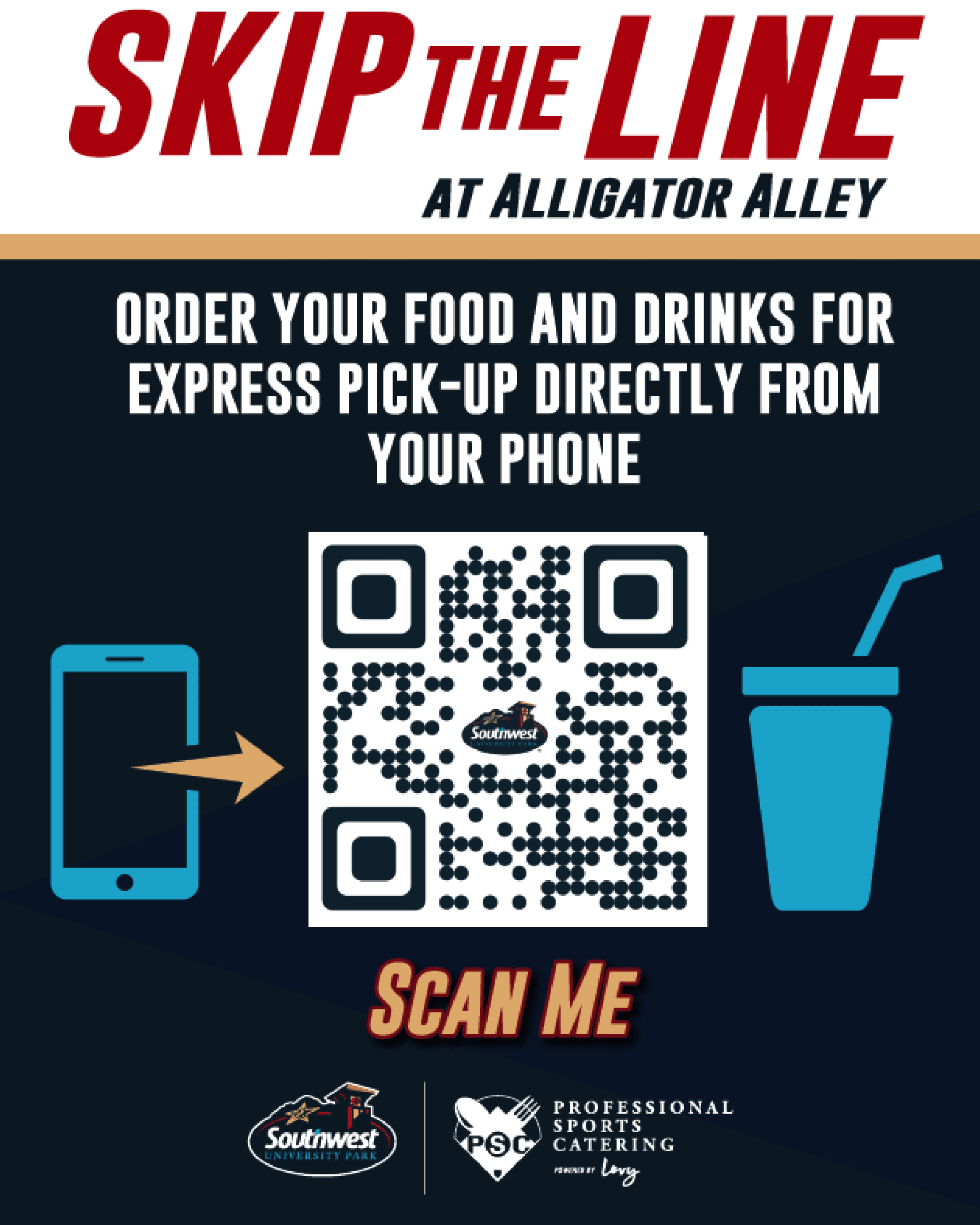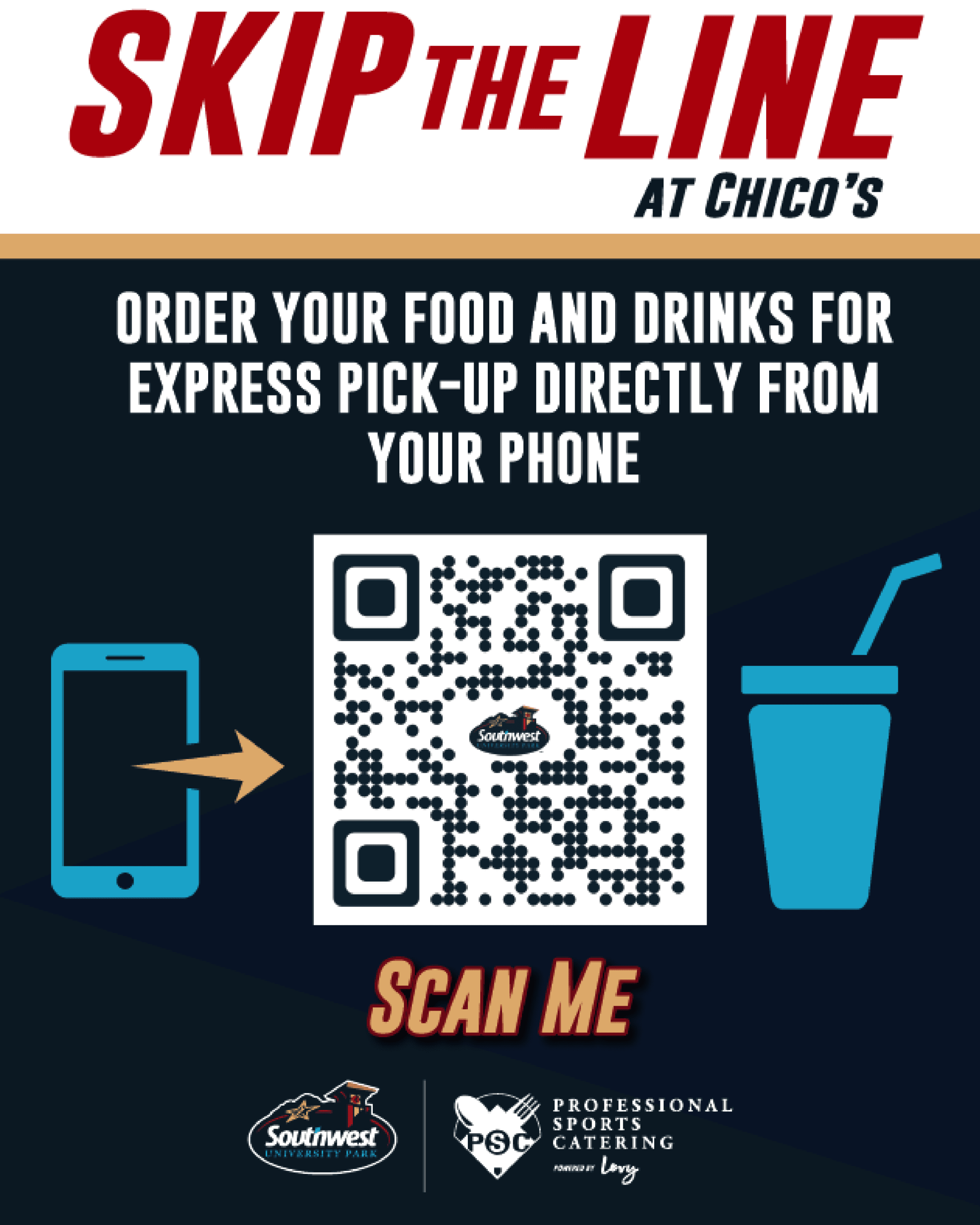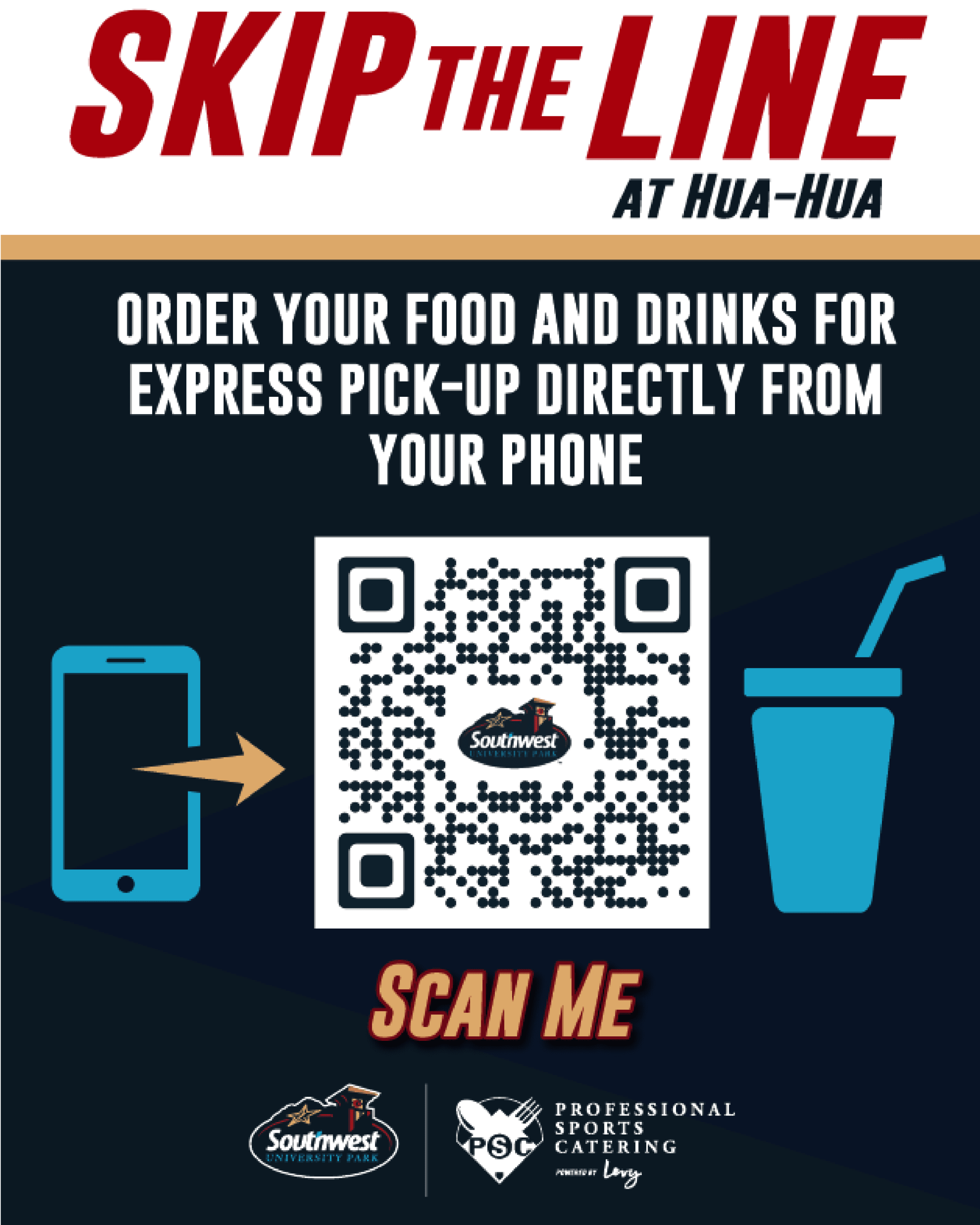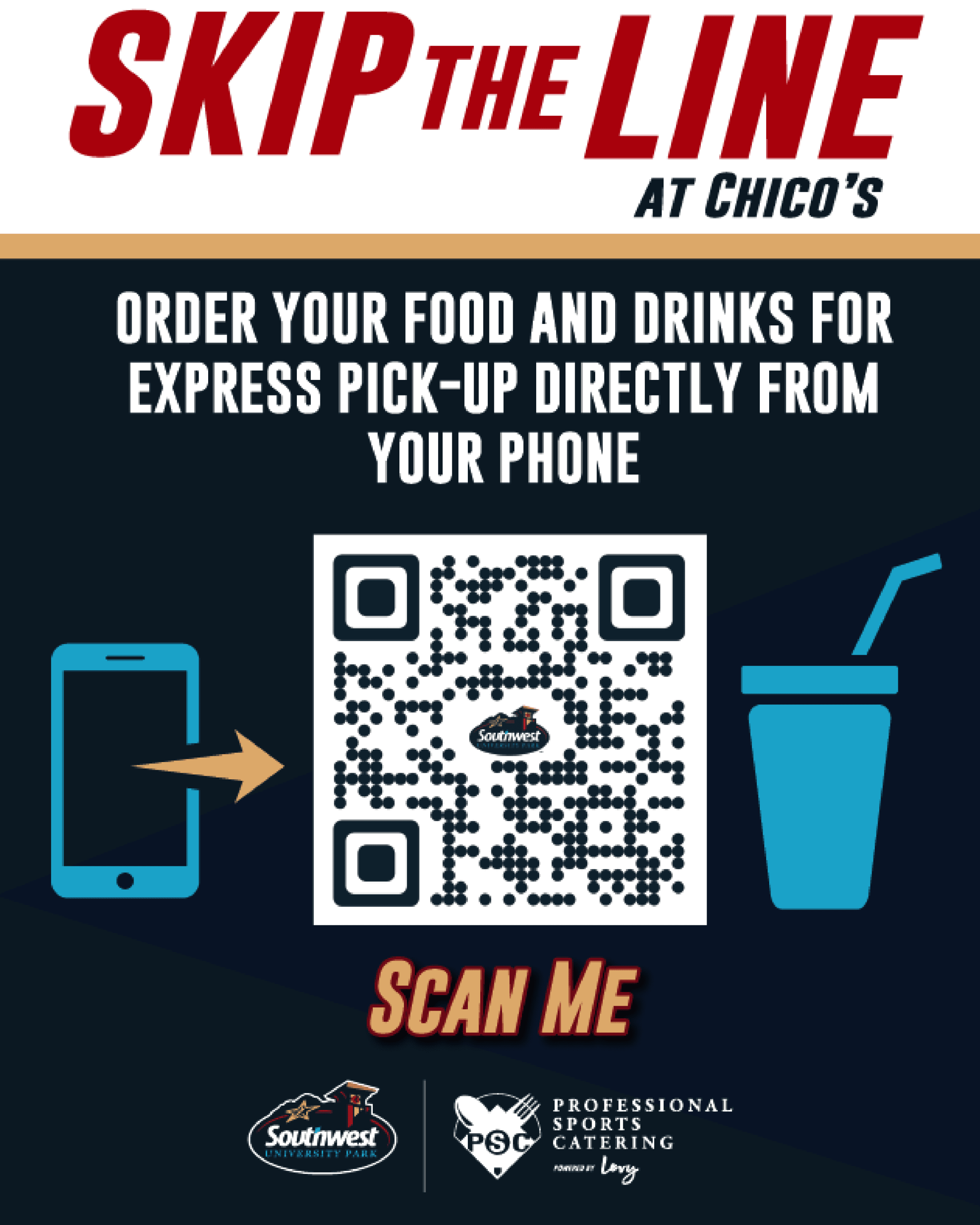 WESTSTAR CLUB MENU
THURSDAY, MAY 27 | 7:05 P.M.
Entrée
Butter Rubbed Turkey with Butter Sauce
Sides
Roasted Broccolini
White Steamed Rice
Salad
Southwest Style Salad
FRIDAY, MAY 28 | 7:05 P.M.
Entrée
Mustard Crusted Pork Loin with Red Wine
Sides
Firewood Roasted Mushrooms
Wedged Potatoes
Salad
Caesar Salad
SATURDAY, MAY 29 | 7:05 P.M.
Entrée
Garlic Stuffed Strip Loin with Dry Aged Tomato Sauce
Sides
Roasted Roots
Pomodoro Pasta
Salad
Spring Salad with Berries
SUNDAY, MAY 30 | 6:05 P.M.
Entrée
Roasted Pork Loin with Red Chimichurri
Sides
Caribbean Rice
Sautéed Squash
Salad
Avocado Salad
MONDAY, MAY 31 | 6:35 P.M.
Entrée
Peppercorn Rubbed Tender Loin with Mushroom Sauce
Sides
Garlic Roasted Fingerling Potatoes
Salad
Strawberry Salad
TUESDAY, JUNE 1 | 6:35 P.M.
Entrée
Ancho Rubbed Turkey with Sweet Peperonata Sauce
Sides
Spanish Rice
Grilled Zucchini Sticks
Salad
Arugula Tomato Salad