Professional Sports Catering Menu
WHAT'S NEW IN 2021 & MOBILE ORDERING
What's New in 2021!
Professional Sports Catering LLC (PSC) is the official food & beverage provider for Southwest University Park including Chihuahuas games! PSC manages gameday food and beverage including concessions, premium areas, the WestStar Club, and suites. They will also manage food and beverage service for all non-gameday events at Southwest University Park.
The Chihuahuas and PSC recently announced mobile ordering for general seating and in-seat ordering for Club seat members. Club memberships include the Dugout Club, Home Plate Club and WestStar Club. Suites will also feature this new upgraded service.
Mobile ordering will be available at each concession stand via QR codes and website links. In addition, the ballpark concourse will feature new self-service kiosks to expedite some food and beverage sales. The mobile ordering system is part of a recently announced news that Southwest University Park is a cashless venue.
With a mobile ordering & cashless system, Southwest University Parks looks to decrease transaction times, create faster moving lines, create fewer points of contact for fan and staff safety, and improve overall guest satisfaction.
FIND THE SIGN TO SKIP THE LINE
Find the QR at the concession stand. Scan it. Order. Pay. Pick-up!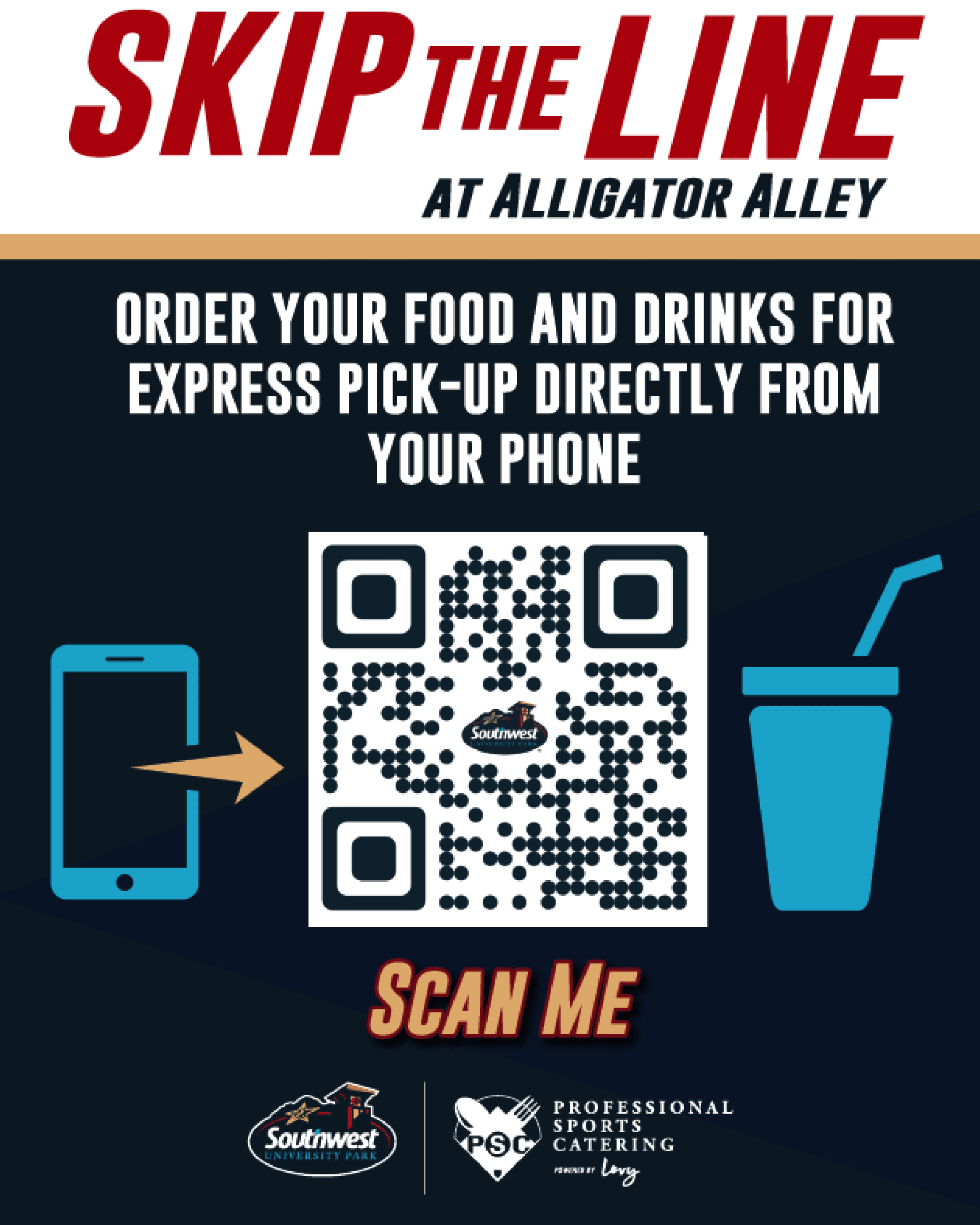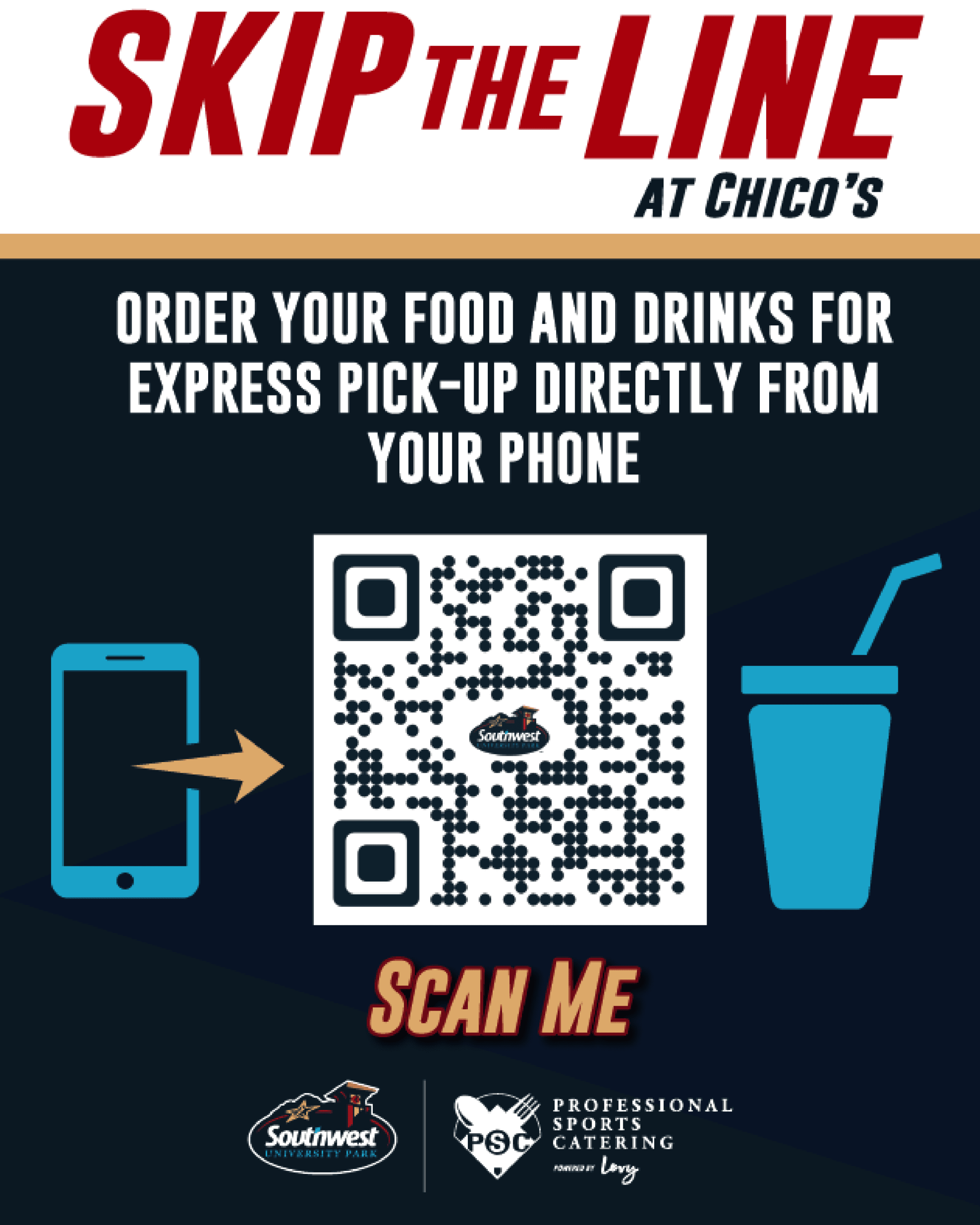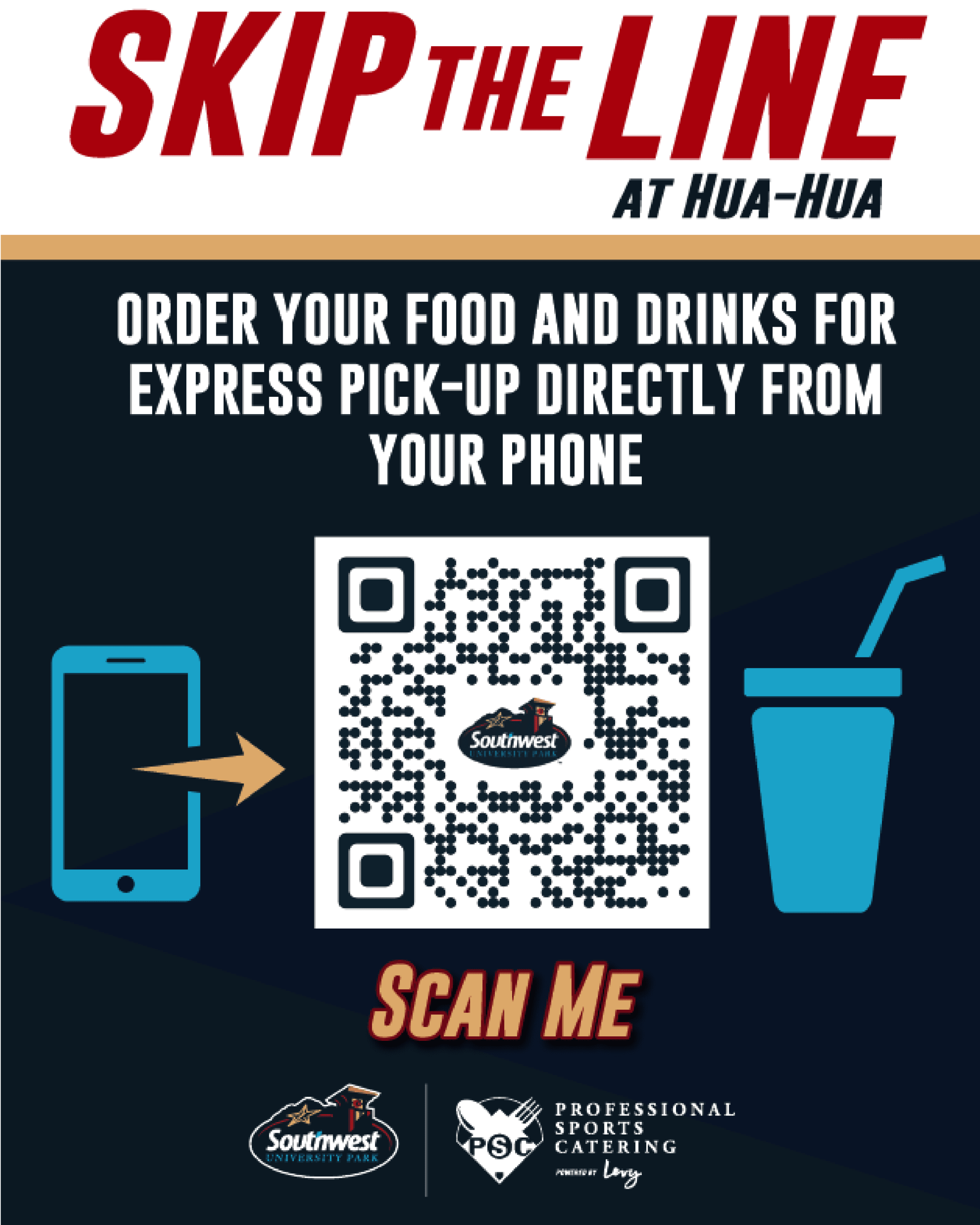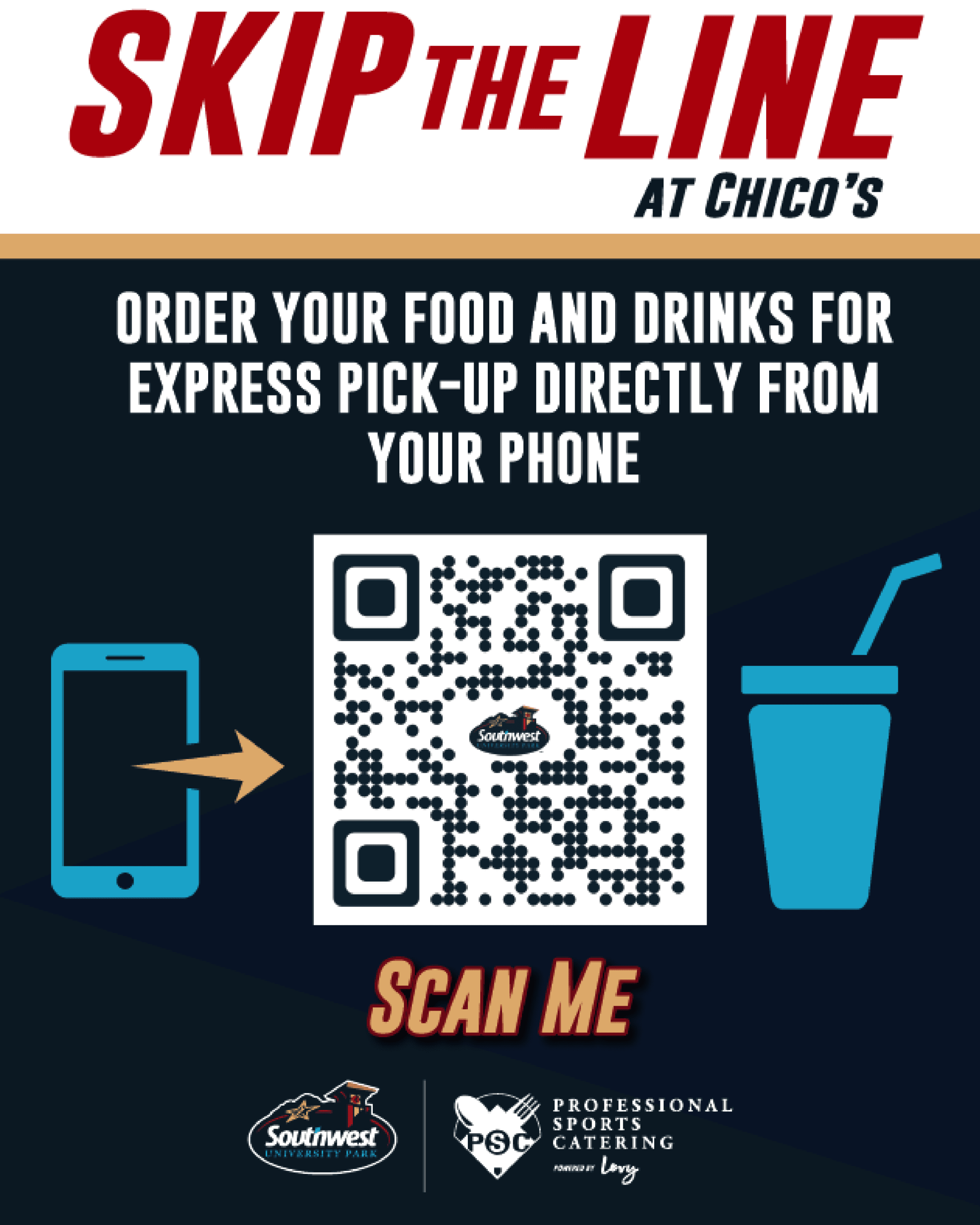 WESTSTAR CLUB MENU
THURSDAY, SEPTEMBER 16 | 7:05 P.M.
Entrée
Pork Dumplings with Red Pickled Onions
Sides
White Steam Rice
Stir Fried Vegetables
Asian Sauces: Soy Sauce, Chili May Ploy Sauce, Citrus Sauce
Salad
Cucumber Salad
FRIDAY, SEPTEMBER 17 | 7:05 P.M.
Entrée
Roasted Pork Loin with Mushroom Demi Sauce
Sides
Roasted Brussel Sprouts
Creamy Mashed Potatoes
Salad
Caesar Salad
SATURDAY, SEPTEMBER 18 | 7:05 P.M.
Entrée
Herb Roasted Turkey with White Cream Sauce
Sides
Spaghetti III Burro
Grilled Broccoli
Salad
Tomato and Spring Lettuce with Mustard Dressing
SUNDAY, SEPTEMBER 19 | 6:05 P.M.
Entrée
Churrasco Beef Skirt Serve W/ Chimichurri
Sides
Cubano Black Bean
Caribbean Rice
Salad
Strawberries Salad w/ Balsamic Vinaigrette
MONDAY, SEPTEMBER 20 | 6:35 P.M.
Entrée
Smoked Brisket
BBQ Sauce Bar: Jim Bean Whisky BBQ, Golden BBQ, Honey Mississippi BBQ
Sides
Roasted Zucchini
Grilled Hot Links and Peppers
Salad
Coleslaw Salad with Jalapeno Dressing
TUESDAY, SEPTEMBER 21 | 6:35 P.M.
Entrée
Chicken Adobo/Beef Guajillo Cazuelas in a Flour Tortilla
Sides
Roasted Corn
Mexican Rice
Salad
Sauce Bar with Tortilla Chips and Guacamole
"BUILD YOUR OWN" STATION
Hot Dog or a Burger
Bacon Wrapped Jalapenos
Mac and Cheese
Chili No Beans
Lettuce, Tomato, Onion, Pickles, Cheese
Guacamole
Pickled Jalapenos
Grilled Onions
Sauté Mushrooms
Jalapeno dressing
Menu items subject to change without notice.