Chihuahuas, Locomotive & Southwest University Park Announce Partnership with Professional Sports Catering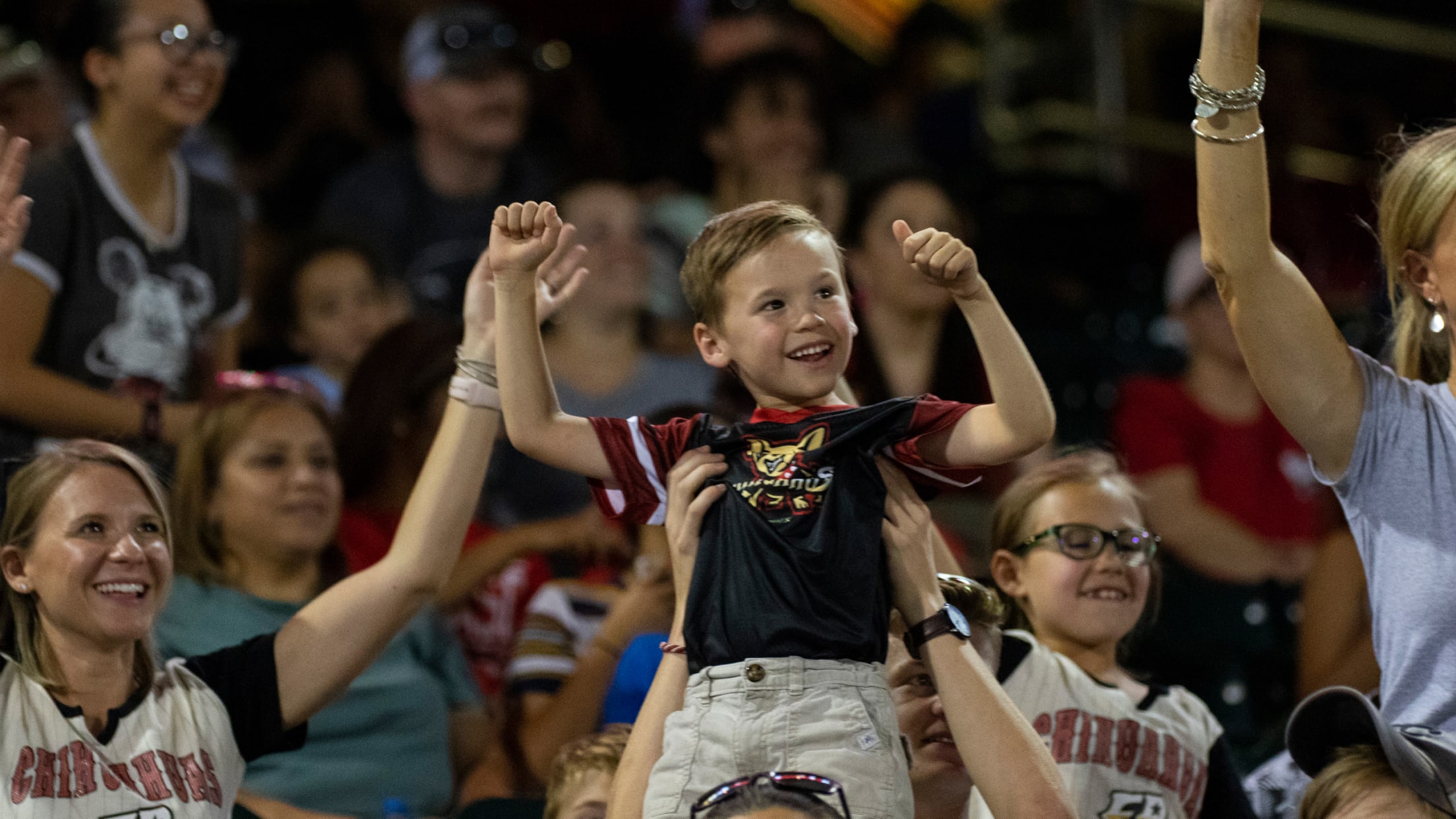 EL PASO - February 25, 2020 - The El Paso Chihuahuas, El Paso Locomotive FC and Southwest University Park announced today that Professional Sports Catering, LLC (PSC) will serve as the new food and beverage provider for Southwest University Park. "The culinary experience has long been a critically important part of
Chihuahuas and L&F Distributors Release Co-Branded Beer Can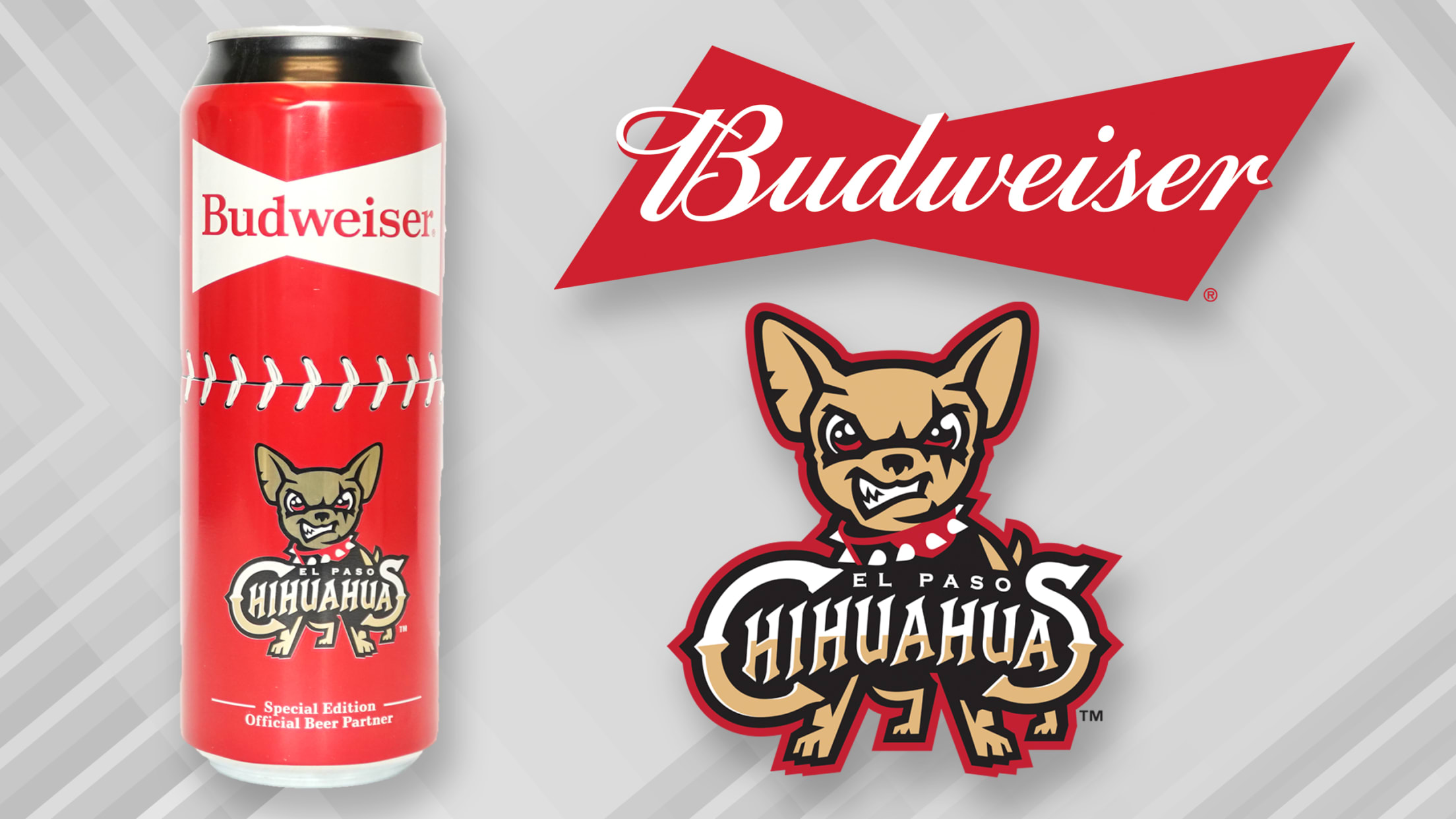 EL PASO - February 21, 2020 - The El Paso Chihuahuas and L&F Distributors, a Founding Corporate Partner and the official beer partner for Southwest University Park, have released a co-branded Budweiser can featuring the Chihuahuas logo. The Chihuahuas are the first Minor League Baseball team to be featured on
Star Wars and Three Replica Jersey Giveaways Highlight Chihuahuas 2020 Promotions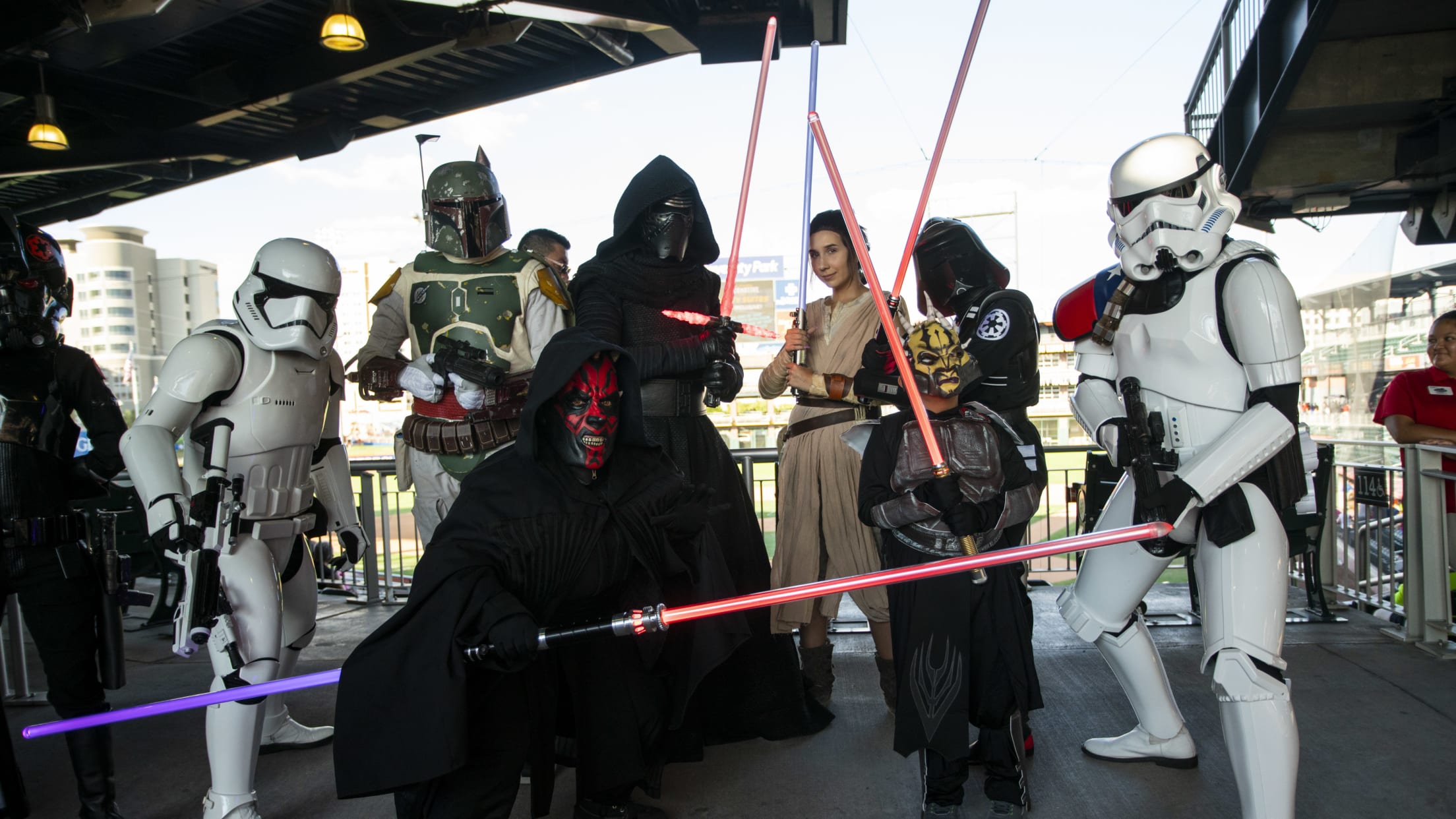 2020 Chihuahuas PromotionsEL PASO - February 19, 2020 - Star Wars Night, three replica jersey giveaways, 13 nights of fireworks and more highlight the Chihuahuas 2020 promotional schedule!The Chihuahuas will feature the return of their recurring weekly promotional specials, once again offering something for everyone. Those include Military Mondays presented
Chihuahuas Individual Game Tickets On Sale February 22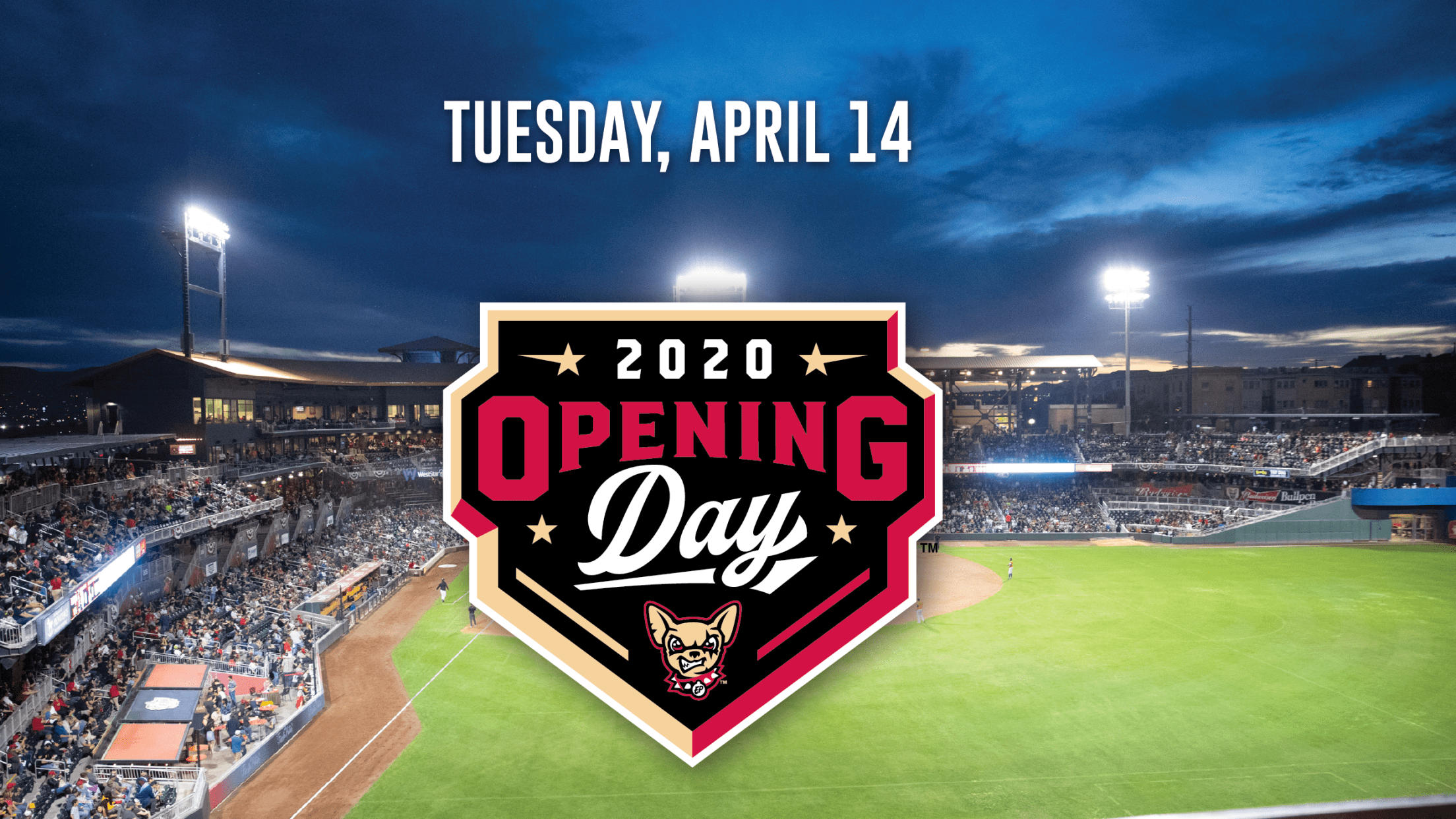 EL PASO - February 17, 2020 - Individual game tickets for the 2020 regular season will go on sale to the general public on Saturday, February 22 beginning at 10 a.m. in person at the Southwest University Park Box office and online at epchihuahuas.com.Chihuahuas Opening Day is slated for Tuesday,
Edwin Rodriguez to Return as El Paso Chihuahuas Field Manager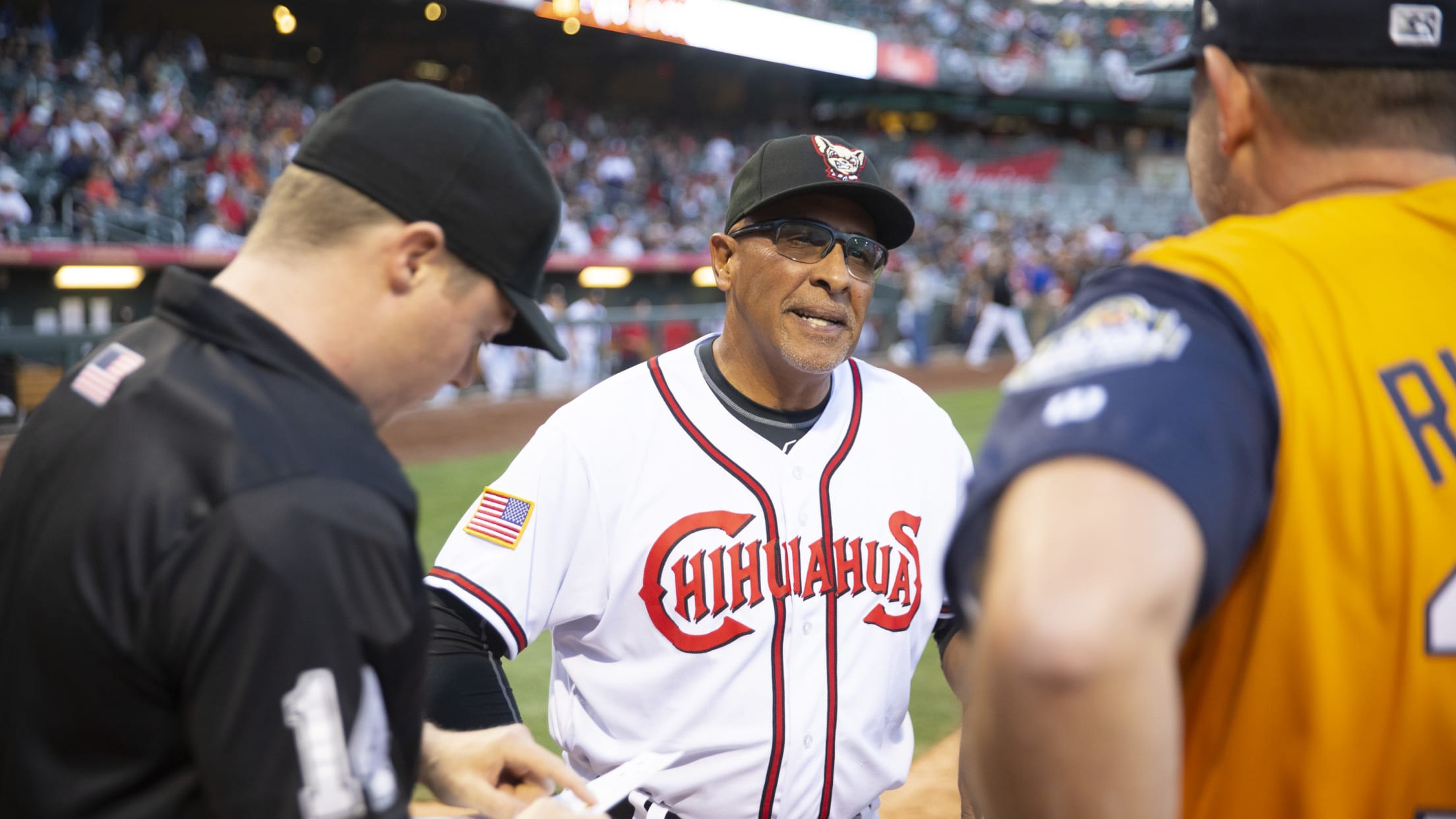 EL PASO - January 17, 2020 - Edwin Rodriguez will return as manager of the El Paso Chihuahuas in 2020, the Chihuahuas and San Diego Padres announced Friday. Rodriguez led the 2019 Chihuahuas to 80 wins, the second-most victories in team history.
Chihuahuas Cheer and Dance Classic Registration Now Open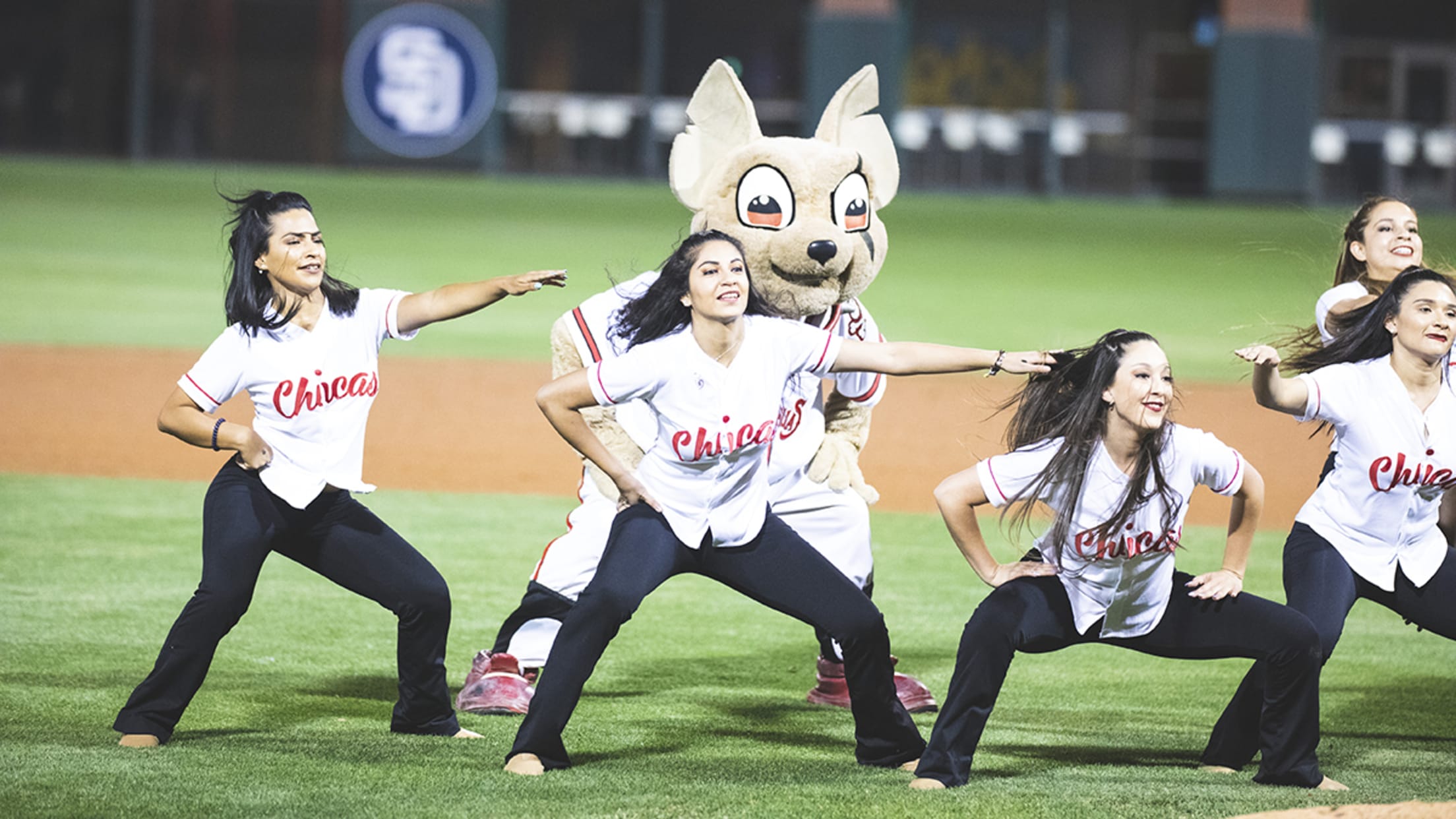 EL PASO - January 6, 2020 - Leg Up Entertainment and Superior Festivals is proud to present the Chihuahuas Cheer and Dance Classic to be held on Saturday, February 29, 2020 at Southwest University Park!Teams from the southwest region are invited to participate! The dance competition is slated for 8:30
Southwest University Park to Hold Job Fair for 2020 Gameday and Event Staff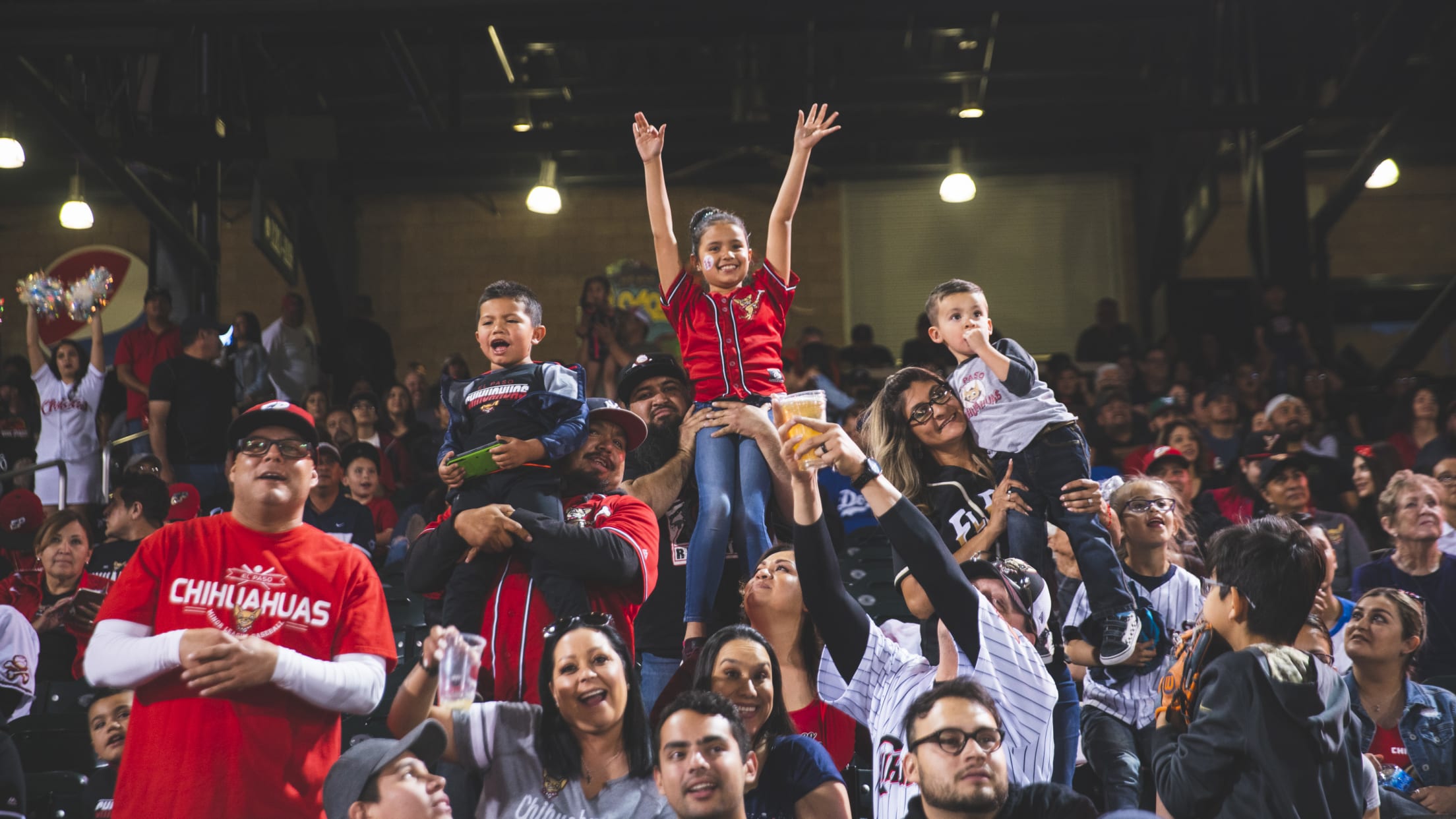 2020 Candidate Interest Form (English)2020 Candidate Interest Form (Spanish)PSC Employment ApplicationEL PASO - December 19, 2019 - Southwest University Park, home of the Chihuahuas and Locomotive, will host its 2020 job fair in a two-day event starting on Tuesday, January 14th from 5:30-7:30 p.m. and concluding on Wednesday, January 15th
Chihuahuas to Put 2020 Opening Day and Saturday Individual Game Tickets On-Sale for a Limited Time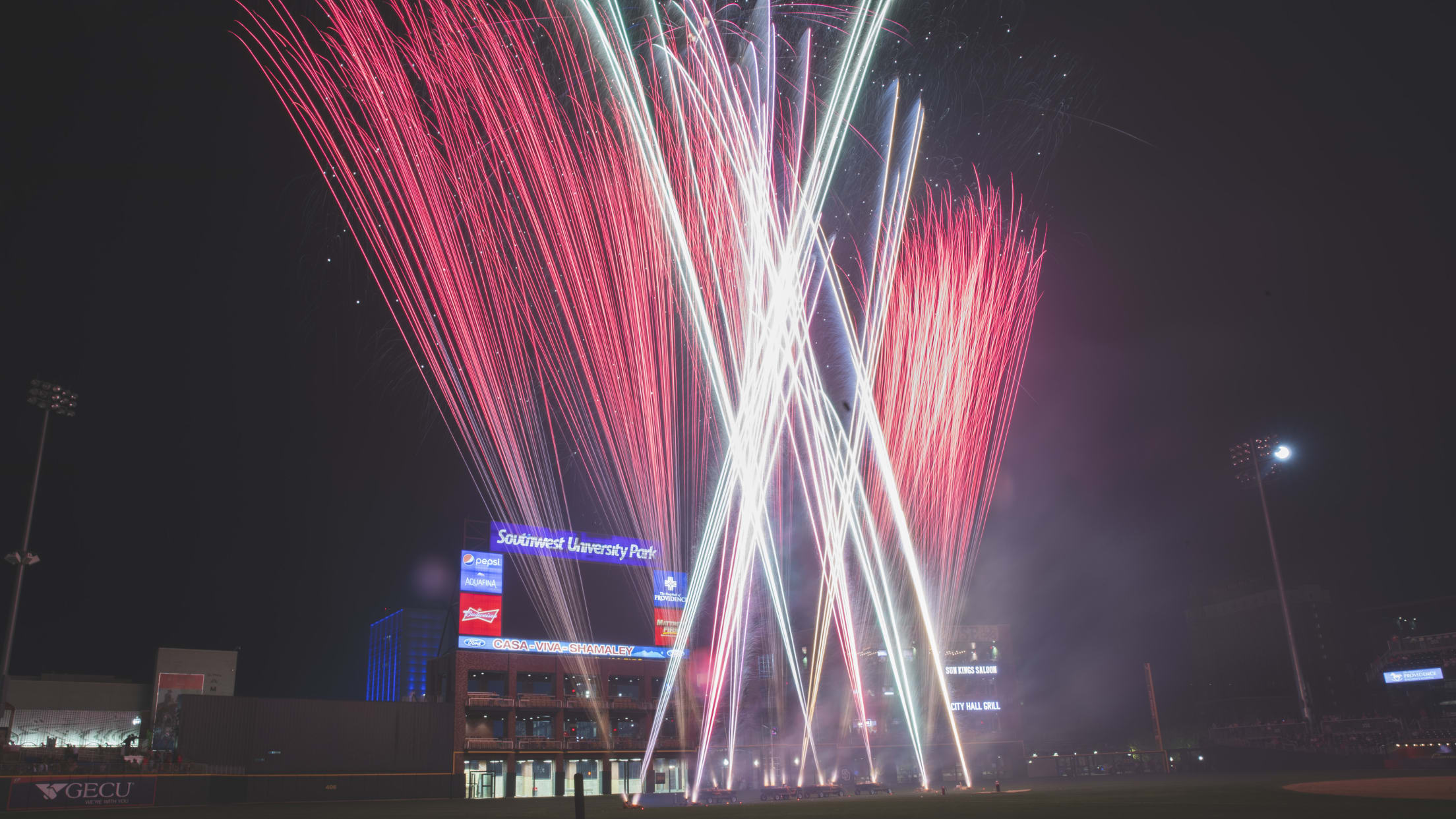 CLICK HERE TO PURCHASE ON NOV. 20EL PASO - November 18, 2019 - The El Paso Chihuahuas announced today that for the first time in its history, Opening Day and Saturday games for the upcoming season will be available for purchase prior to the traditional on-sale date in the spring. A
Nitro Circus' "You Got This Tour" Headed to Southwest University Park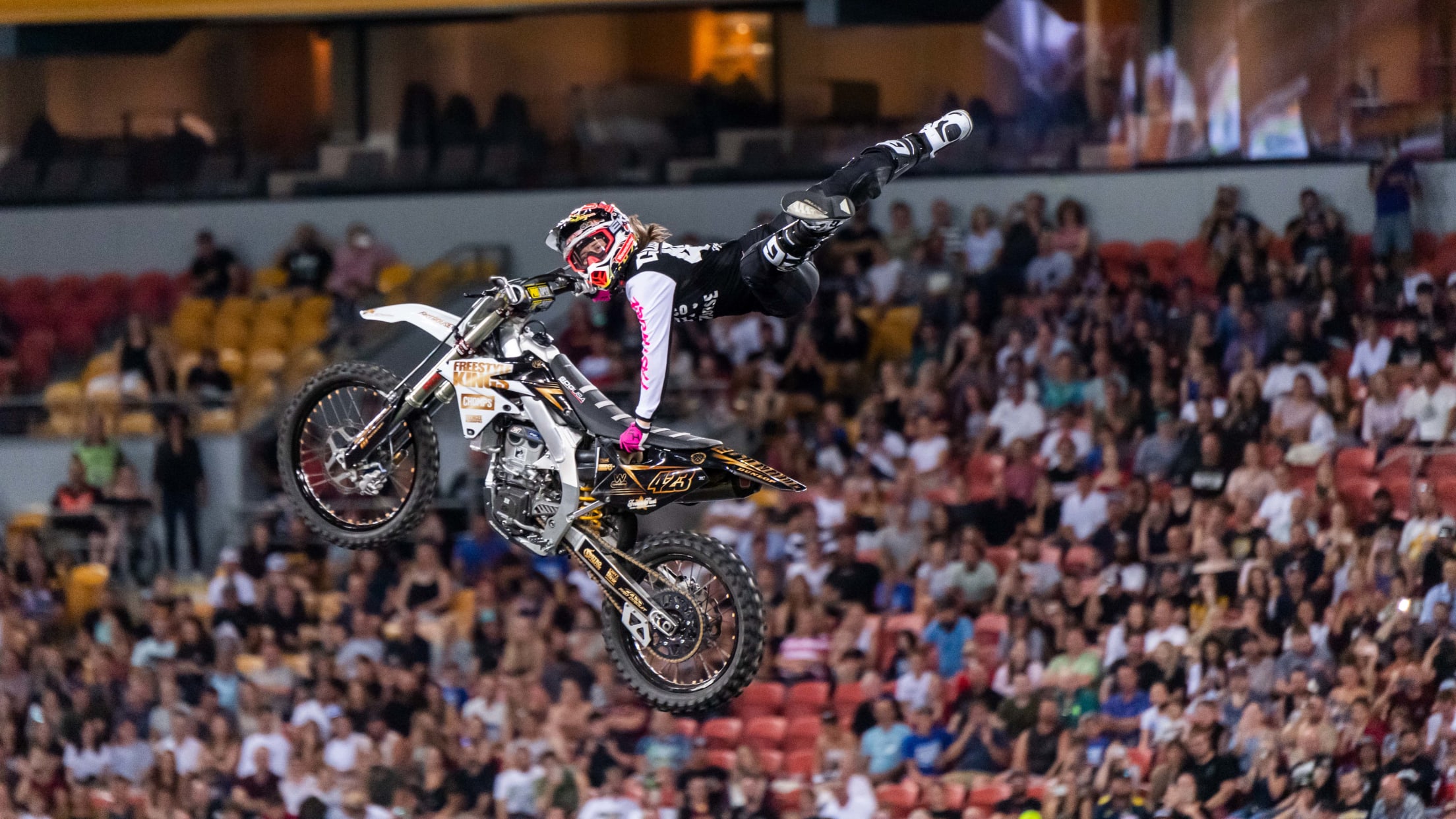 CLICK HERE TO PURCHASE TICKETS NOW!
Chihuahuas Recipient of Ballpark Digest's Continued Excellence Award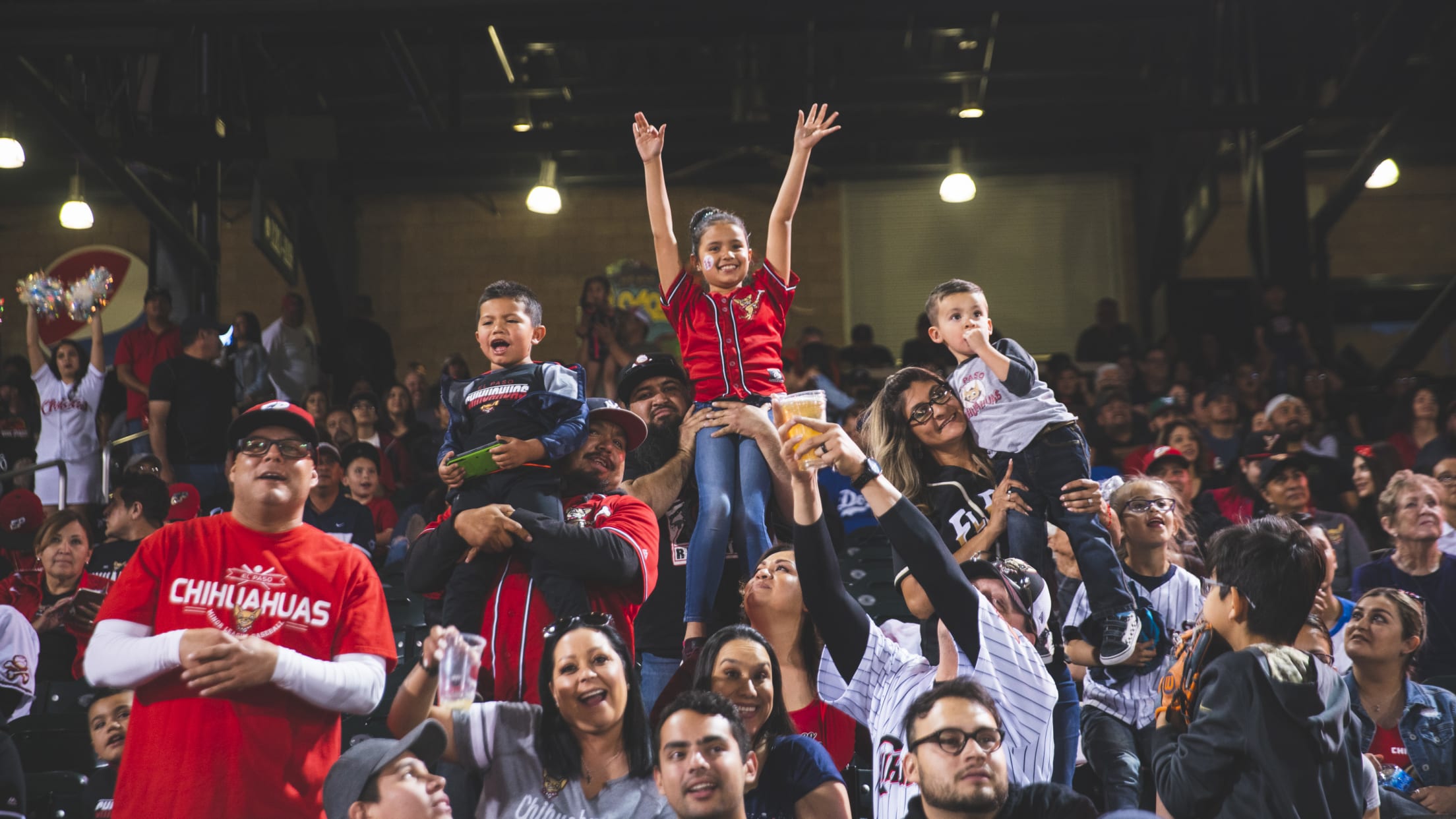 BALLPARK DIGEST ARTICLEEl Paso - November 13, 2019 - Ballpark Digest announced today that the El Paso Chihuahuas are the recipient of the Continued Excellence Award given annually to a Minor League Baseball organization that has continued to be a standard of excellence in baseball, create an atmosphere of family
Chihuahuas Team with El Paso Electric to Host Career Prep Series for High School Students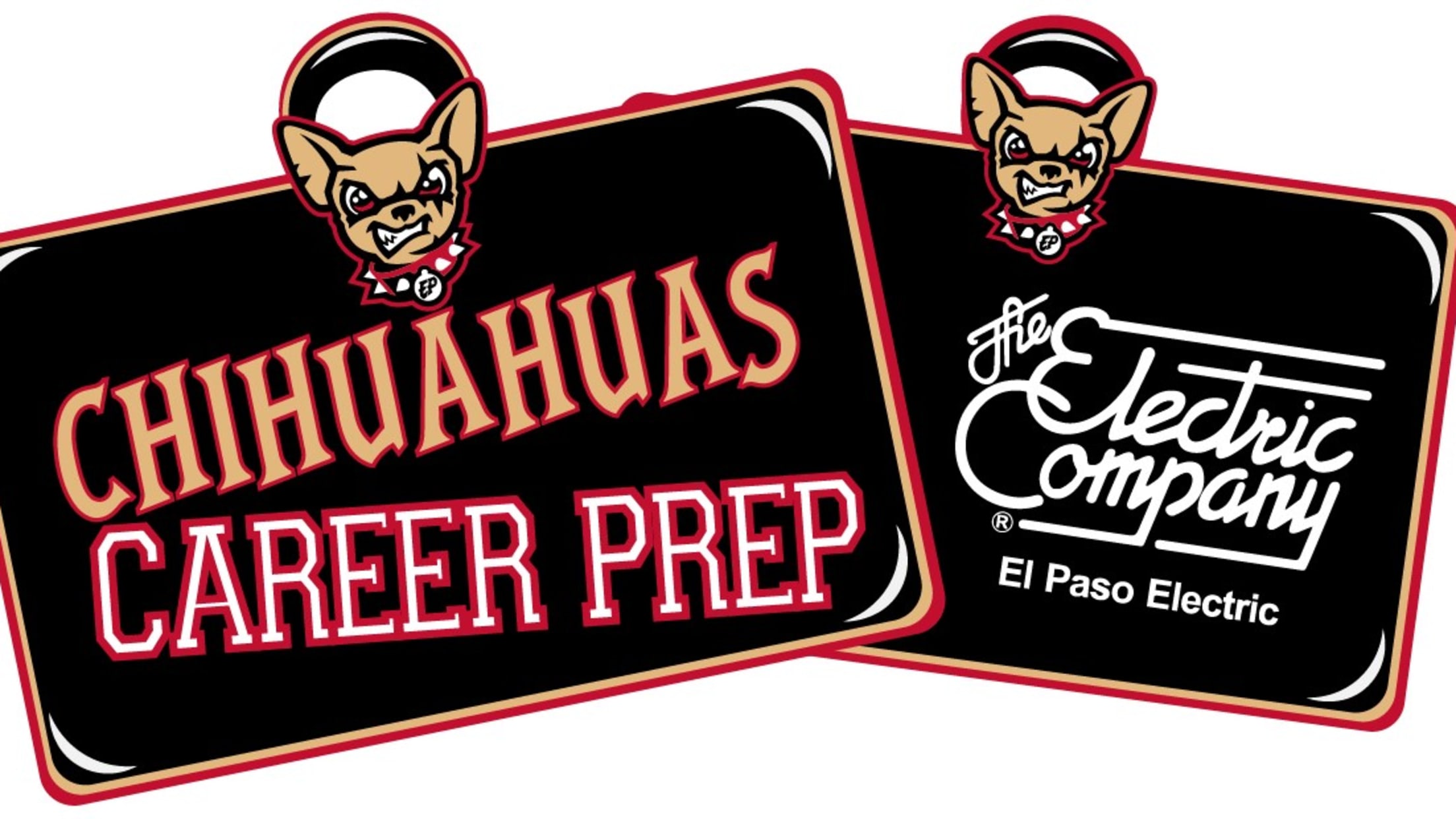 EL PASO - November 4, 2019 - The El Paso Chihuahuas have teamed with El Paso Electric to offer high school students a look into the sports industry. The El Paso Chihuahuas Career Prep Program presented by El Paso Electric gives students a chance to learn about some of the
Chihuahuas to Host Brown Bag Sales Event!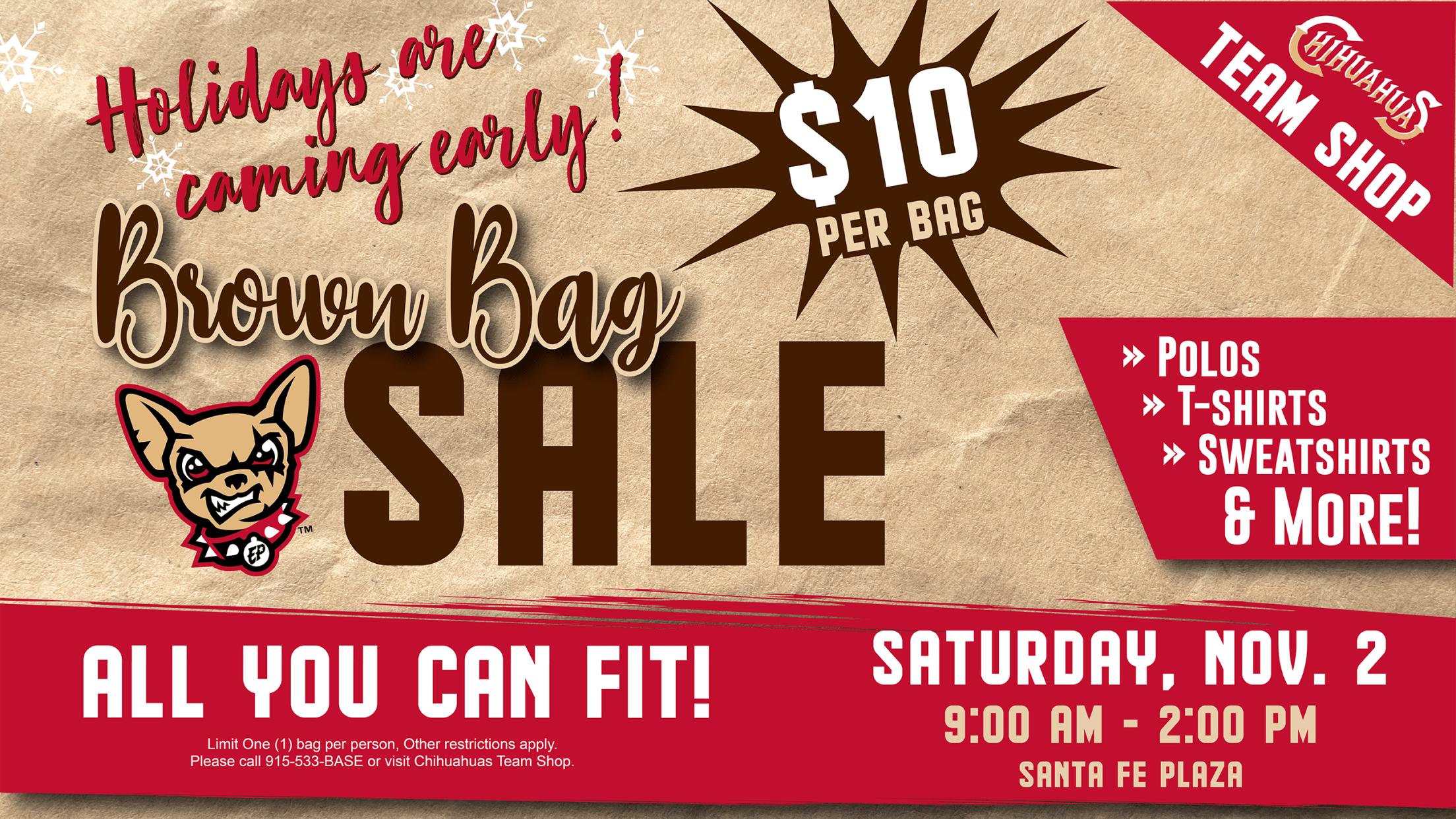 EL PASO - October 28, 2019 - The El Paso Chihuahuas Team Shop is cleaning out the warehouse to make room for new merchandise! The first ever Brown Bag Sale will take place on Saturday, November 2, 2019 from 9 a.m.-2 p.m. at the Santa Fe Plaza gate entrance of Southwest
Chihuahuas Announce 2020 Home Season Schedule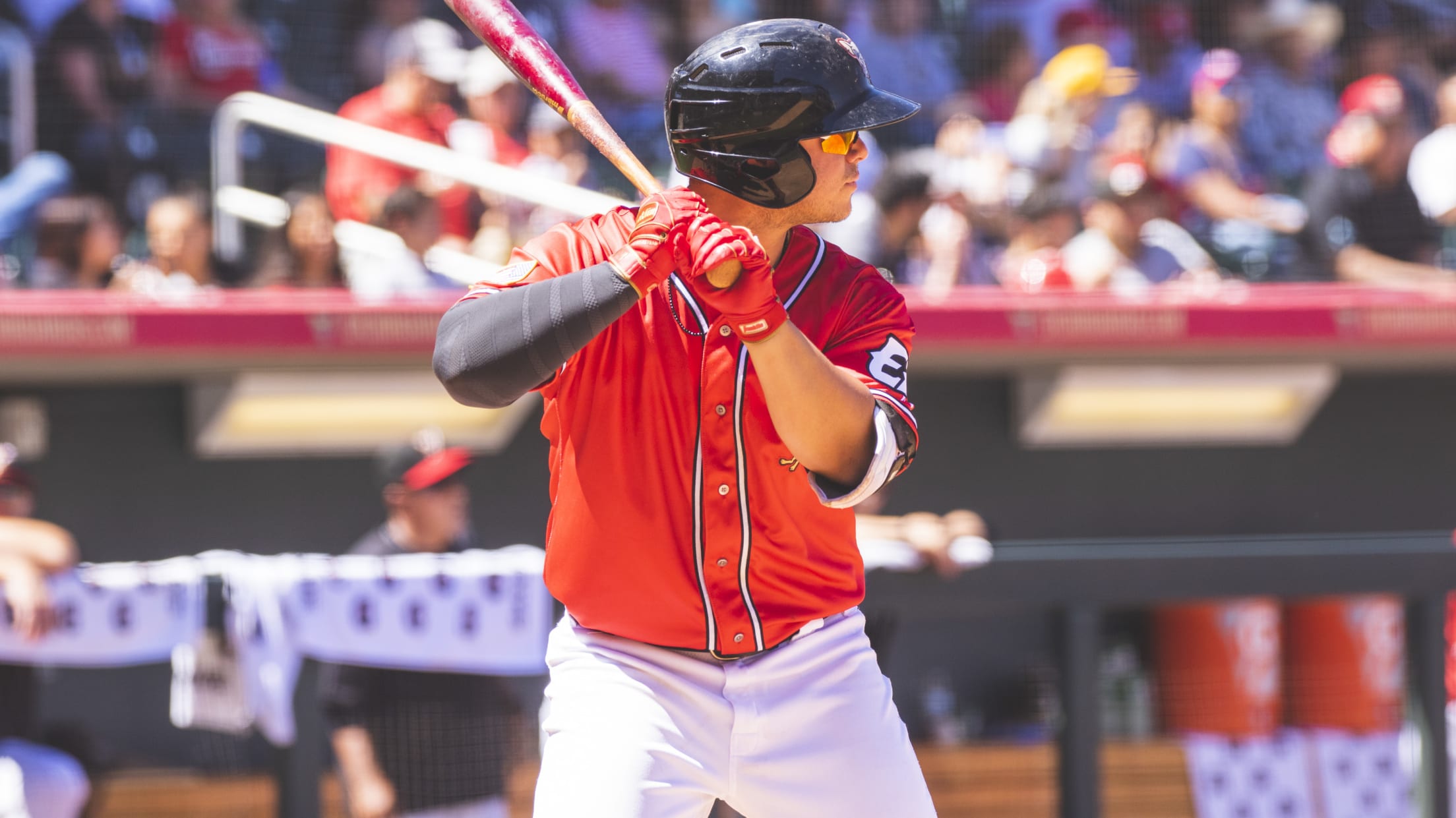 Opening night is scheduled to take place on Tuesday, April 14 versus the Las Vegas Aviators (Oakland A's) at Southwest University Park.
Chihuahuas in the 2019 MLB Playoffs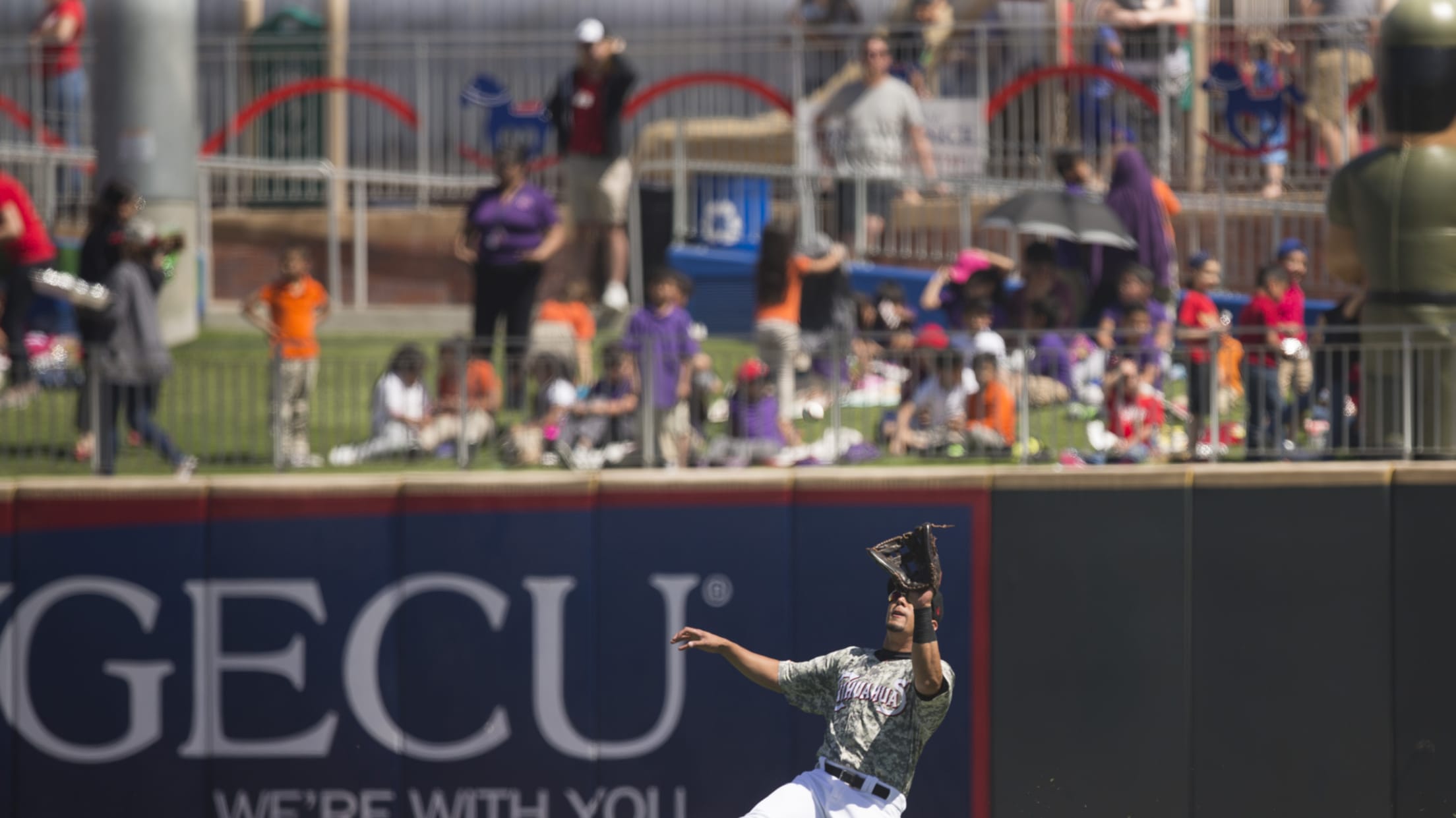 Five of the 10 MLB playoff teams had at least one former El Paso Chihuahuas player on their postseason roster:Atlanta Braves: Outfielder Rafael Ortega appeared in four National League Division Series games for the Braves against the Cardinals. He spent the entire 2017 season with El Paso.
MSSG and Chihuahuas to Host a MiLB Premier Event for Second Time in 2019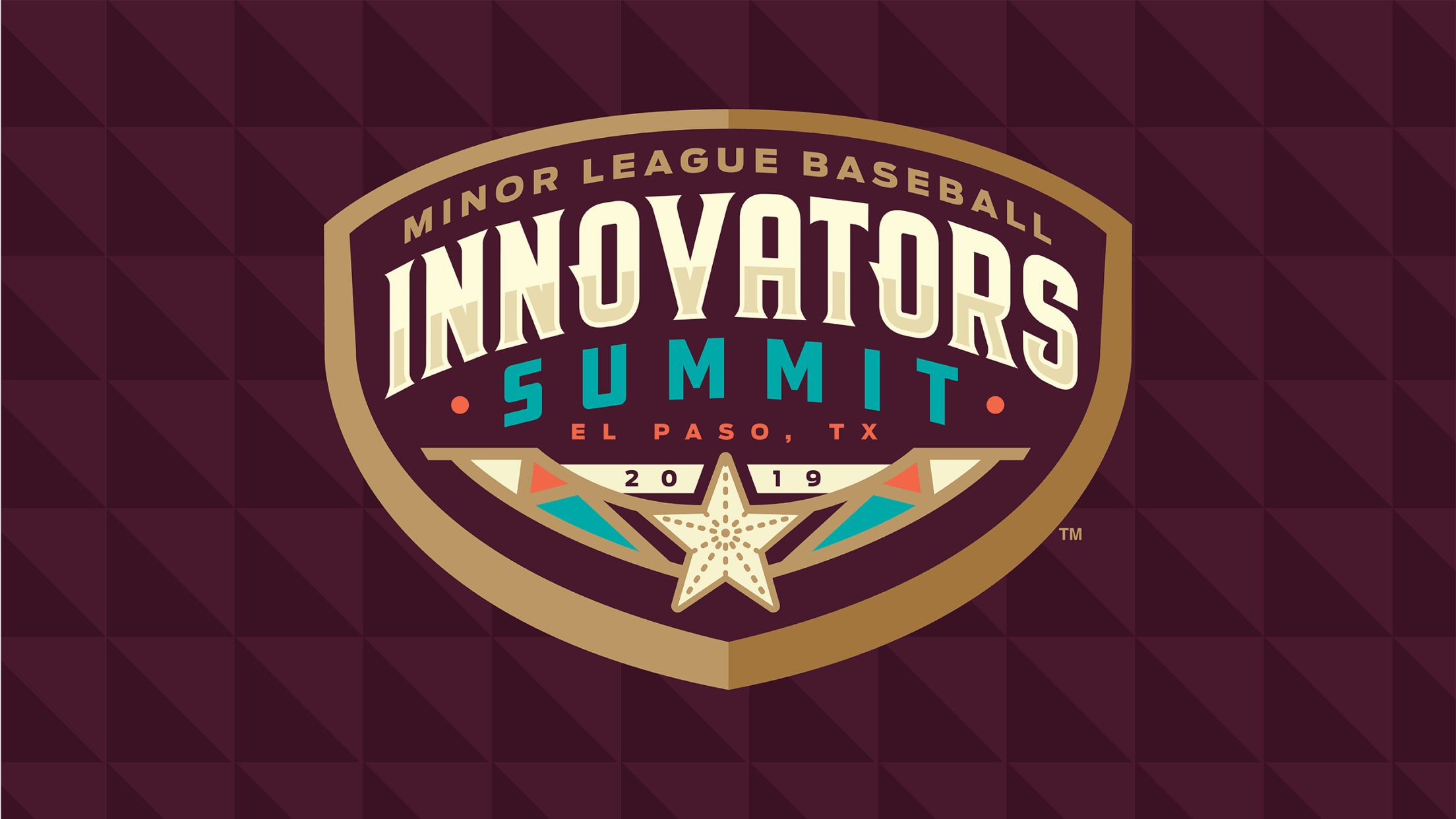 EL PASO - September 23, 2019 - For the second time in 2019, the El Paso Chihuahuas™ will host one of Minor League Baseball™'s (MiLB™) premier events - the Minor League Baseball Innovators Summit™ and the Minor League Baseball Innovators Summit Trade Show. The summit begins today, Monday, Sept. 23
Sacramento Wins 8-4 on Labor Day
Sacramento 8 El Paso 4 - MondayWP: Jerez (4-4)LP: Wilson (1-3)S: NoneTime: 2:40Attn: 7,032The Sacramento River Cats scored eight unanswered runs to come back and beat the El Paso Chihuahuas 8-4 Monday afternoon. The Chihuahuas finished their 2019 season with an 80-60 record, the second-most wins in team history. Only
Las Vegas Wins Southern Division Title
Sacramento 5 El Paso 0 - SundayWP: Venditte (6-2)LP: Enns (11-11)S: NoneTime: 2:45Attn: 9,988The Sacramento River Cats shut out the El Paso Chihuahuas 5-0 Sunday in the penultimate game of the Pacific Coast League regular season. It was the fifth time El Paso was shut out this season.
Overton Leads Chihuahuas to 3-0 Shutout Saturday
El Paso 3 Sacramento 0 - SaturdayWP: Overton (10-5)LP: Wolff (0-1)S: Megill (6)Time: 2:43Attn: 14,014Dillon Overton pitched six shutout innings in the El Paso Chihuahuas' 3-0 win over the Sacramento River Cats Saturday night. Overton hasn't allowed a run in his last 12 innings. Saturday was El Paso's fourth shutout
Chihuahuas Drop Opener in Sacramento Friday
Sacramento 2 El Paso 1 - Friday - 10 InningsWP: Venditte (5-2)LP: Wilson (1-2)S: NoneTime: 2:56Attn: 13,443Jaylin Davis hit a game-ending single in the bottom of the 10th inning Friday, as the Sacramento River Cats beat the El Paso Chihuahuas 2-1 in 10 innings. It was the second straight win
Bees Rally Late to Win Thursday
Salt Lake 6 El Paso 3 - ThursdayWP: Jewell (4-4)LP: Reyes (4-2)S: Mejia (1)Time: 3:12Attn: 8,998The Salt Lake Bees hit back-to-back home runs in a four-run top of the ninth inning Thursday and beat the El Paso Chihuahuas 6-3. The two teams split the four-game series and the Chihuahuas went