Grab the leash and your furry friend! Time to bring your canine pal to the ballpark as the Chihuahuas host GECU Bark at the Park!
All dogs and their owners must enter through the Missouri Gate entrance.
Fans and their canine friends are encouraged to purchase tickets in advance as there is limited seating available.
The Chihuahuas reserve the right to refuse entry to any dog and/or ask any dog and its owner to leave.
The Chihuahuas will provide water for the dogs and will have volunteers ready should owners need to be temporarily excused. Care and control of the pet while at Southwest University Park is the sole responsibility of the dog owner.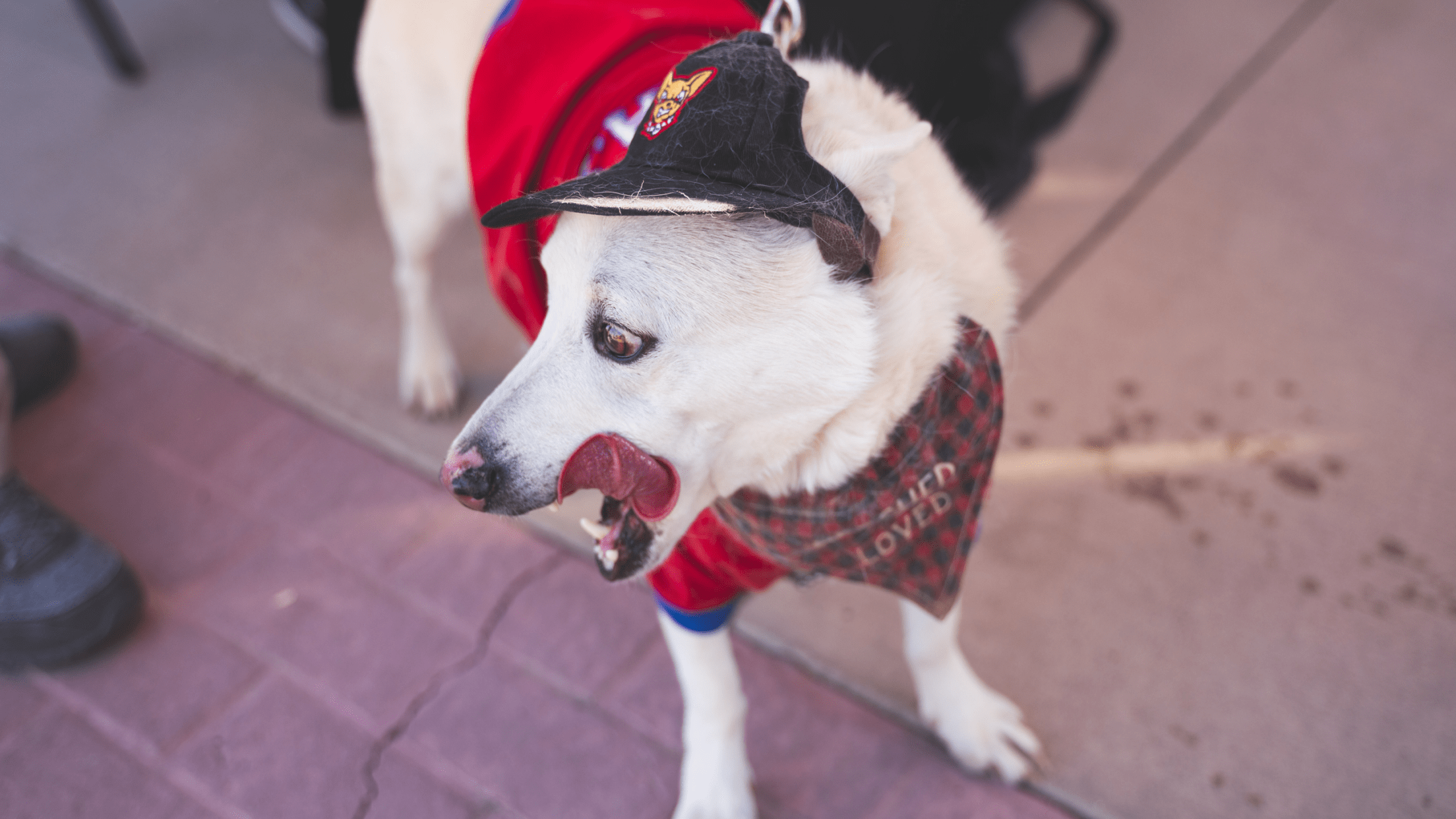 Sunday, July 17
Gates: 5:05 p.m.
First Pitch: 6:05 p.m.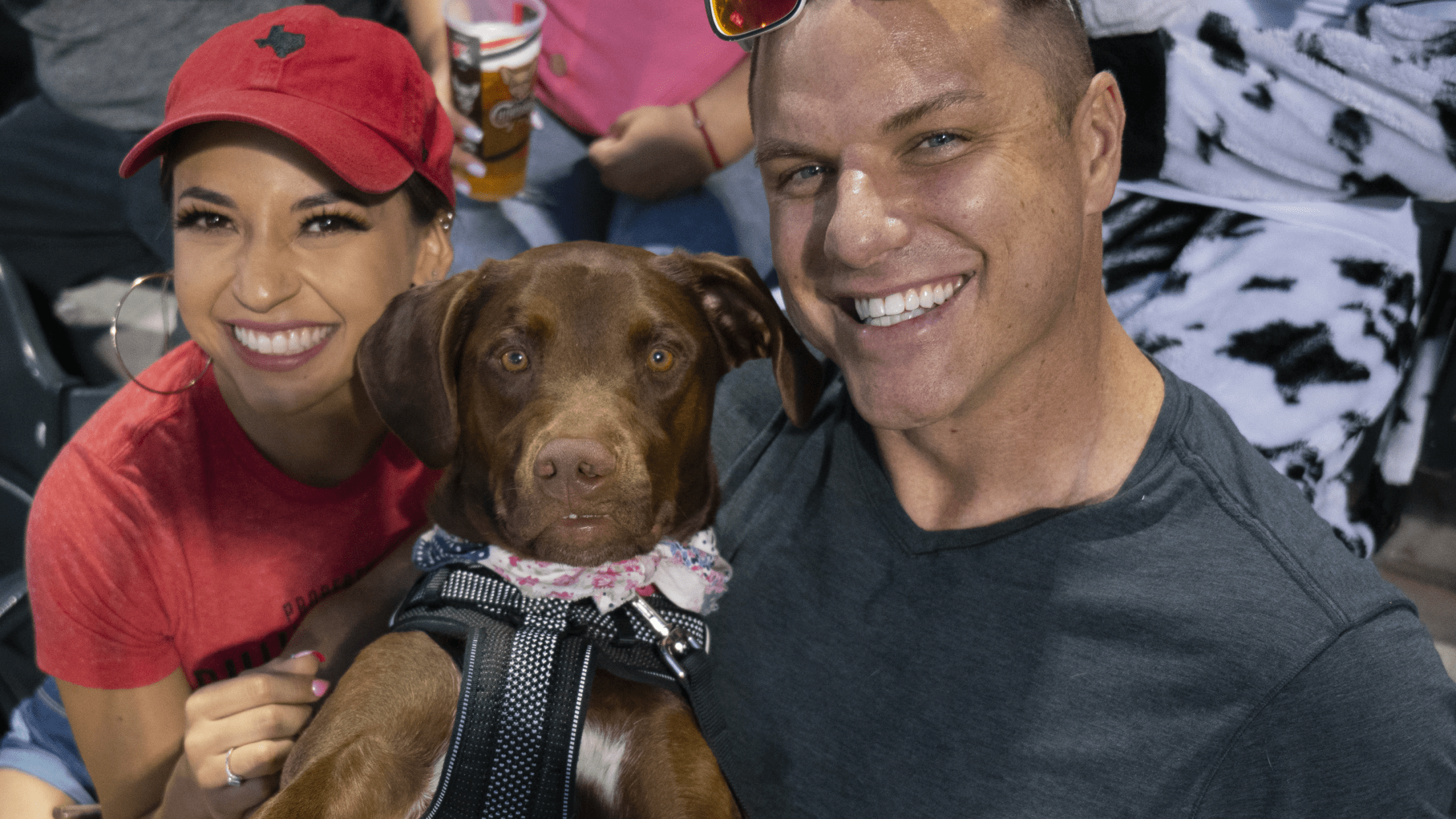 Tuesday, September 20
Gates: 5:35 p.m.
First Pitch: 6:35 p.m.
PLEASE ADVISE THE FOLLOWING RULES:
ALL entry and exit will be through the Missouri St. Gate.
Owners must be 18 years of age or older.
One dog per seat holder.
Owners will be required to always have their canine friends on a leash.
Owners must sign a waiver upon entry (link at the top of the page).
Owners must show CURRENT proof of the following vaccinations: Rabies, DHLP (Distemper, Hepatitis, Leptospirosis, Para Influenza), Parvo and Bordatella.
Owners will be allowed reentry for pet relief.
NO pets will be allowed in the following areas:
a. Club Level Suites
b. Press Level Suites
c. Big Dog House
d. Santa Fe Pavilion
e. GECU Green Seats (Lawn Seating)
f. Restrooms
g. Team Shops
COMMON QUESTIONS & ANSWERS
Where can dogs sit? Dogs are allowed to sit in any section. However, they CANNOT be in inside hospitality areas including but not limited to: Santa Fe Pavilion, Sun Kings Saloon, Suites, WestStar Bank Club, City Hall Grill, etc.). Pets ARE NOT allowed in the lawn area and Team Shop.
Does the dog need their own ticket? When purchasing tickets, if our guests feel that their dog will fit in the space of their seat, then they do not need to purchase an additional ticket. However, if the dog is larger, it will need its own ticket.
What if they bought a ticket in the wrong space? If a ticket has been purchased for that area, please contact the Box Office at (915) 533-BASE.
Where do dogs enter? All dogs MUST ENTER through the Missouri Gate entrance. They will have to sign a waiver (see top of page) and produce proof of up-to-date vaccinations.
What if people don't want to sit by dogs? Please contact the Durango Box Office at (915) 533-BASE for relocation.