Gomez, Reina, and Melendez Shut Out Down East in Series Opener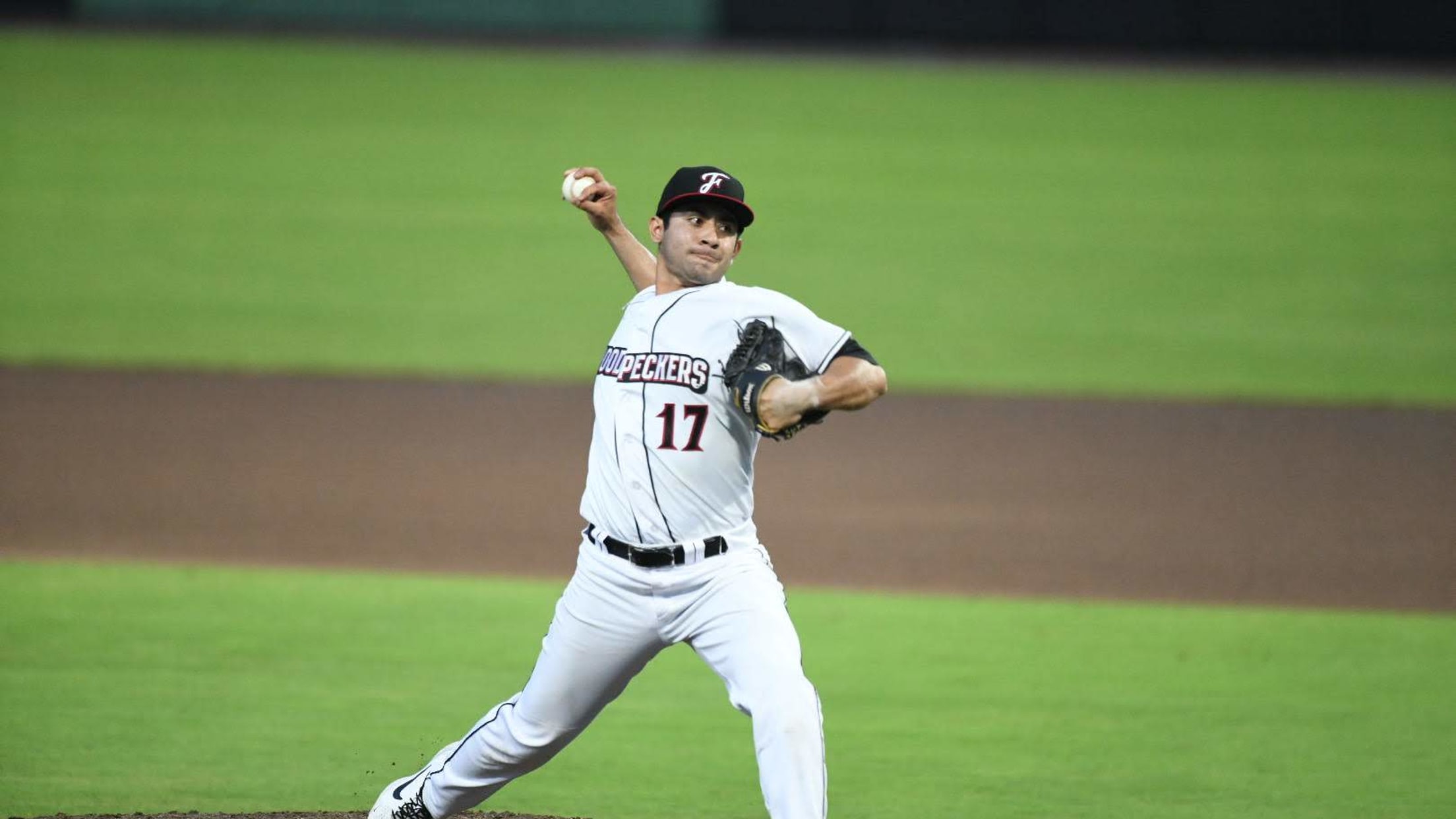 FAYETTEVILLE, NC - In the first meeting of the season with the Down East Wood Ducks (18-12) ,the Fayetteville Woodpeckers (13-17) used Cesar Gomez, Fabricio Reina, and Jaime Melendez to secure a 3-0 shutout victory on Tuesday night at Segra Stadium. The shutout was their second straight after blanking the
FAYETTEVILLE, NC - In the first meeting of the season with the Down East Wood Ducks (18-12) ,the Fayetteville Woodpeckers (13-17) used Cesar Gomez, Fabricio Reina, and Jaime Melendez to secure a 3-0 shutout victory on Tuesday night at Segra Stadium. The shutout was their second straight after blanking the Kannapolis Cannon Ballers 6-0 on Sunday.
Fayetteville jumped to a lead on the second pitch they saw from John Matthews (L ,1-1) as Shay Whitcomb led off the first inning with a solo homer to center field. The home run was Whitcomb's fifth of the season, giving him the team lead.
Gomez struck out two and worked through the third before the offense opened up a three-run lead. Cody Orr and Whitcomb led off the third inning drawing walks against Nick Lockhart, and pushed over to scoring position with a double steal. Yohander Martinez placed an RBI single into center field, and Nerio Rodriguez followed with a run-scoring hit to make it 3-0.
Fabricio Reina took over in the fourth, struck out four, and departed in the sixth with a pair of runners on. Melendez (W, 2-2) stranded the runners, striking out Xavier Tillman, and remained on the mound for the rest of the night. The 19-year-old righty struck out the first five batters he faced, and tied a season-best with seven punch outs over 3.1 total innings.
The series continues on Wednesday night with first pitch scheduled for 6:30 p.m. ET. Down East will send RHP Wyatt Sparks (0-0, 5.60) to the mound and LHP Julio Robaina will make his debut for Fayetteville (0-0, -.--).