SEGRA STADIUM CLUB LEVEL TO BE NAMED AEVEX VETERANS CLUB
AEVEX Aerospace agrees to long-term partnership with the Fayetteville Woodpeckers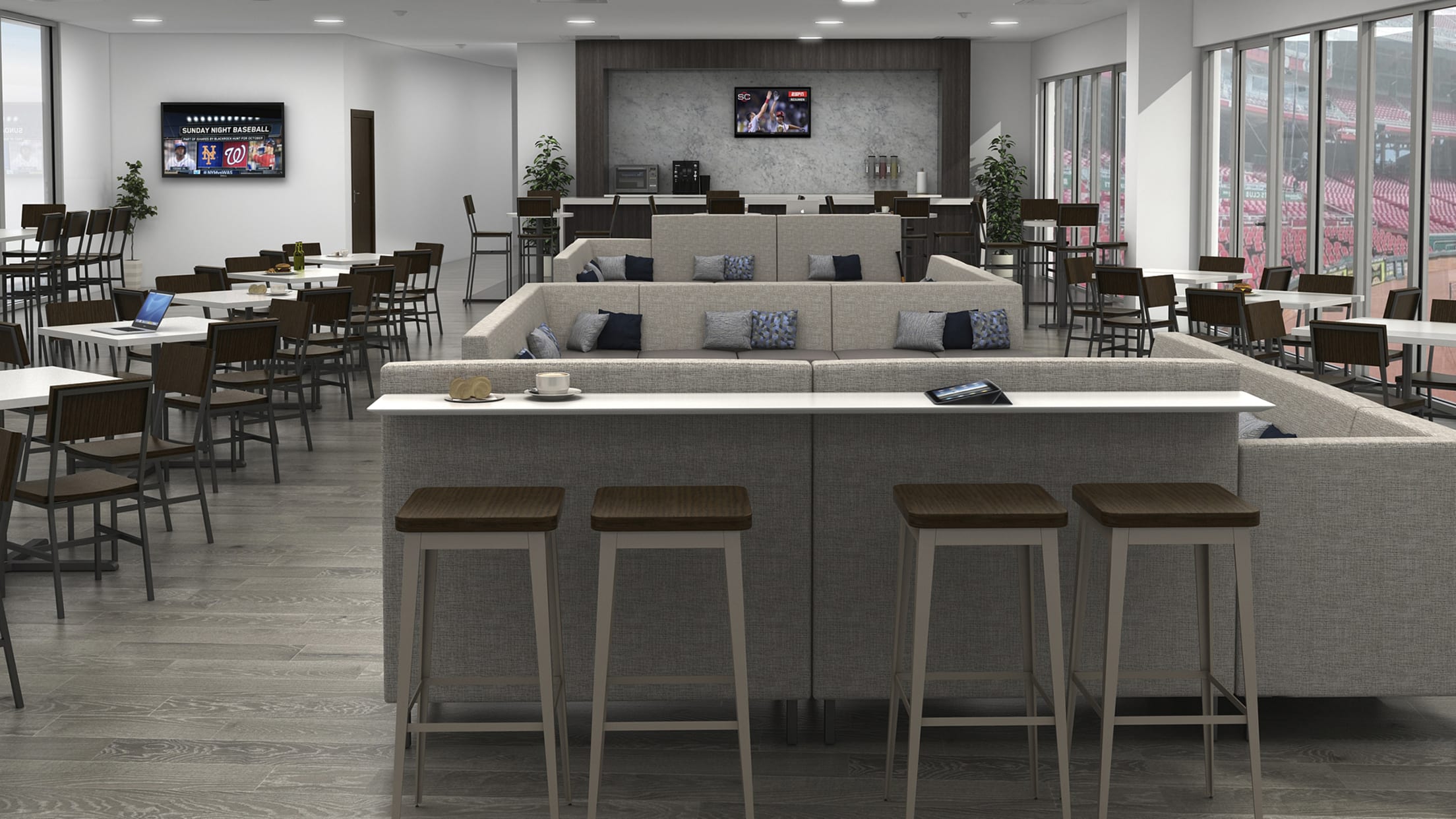 The Fayetteville Woodpeckers announced February 21, 2019 that they have entered into a long-term agreement with AEVEX Aerospace, a defense industry leader in full-spectrum airborne intelligence solutions, to name the premium club level of Segra Stadium as the AEVEX Veterans Club. AEVEX will serve as an Official Aerospace Partner of
The Fayetteville Woodpeckers announced February 21, 2019 that they have entered into a long-term agreement with AEVEX Aerospace, a defense industry leader in full-spectrum airborne intelligence solutions, to name the premium club level of Segra Stadium as the AEVEX Veterans Club. AEVEX will serve as an Official Aerospace Partner of the Fayetteville Woodpeckers.
AEVEX's capabilities span three business units: Intelligence Solutions (Fayetteville, NC), Flight Operations (Solana Beach, CA), and Engineering & Technology (Tysons Corner, VA). Leveraging this combination of end-to-end services, they provide agile and customized approaches to the full spectrum of airborne intelligence requirements. Their primary end-user customers are diverse, including the Army, Navy, Air Force, Forest Service, and U.S. Special Operations Command, as well as each of the Geographic Combatant Commands. AEVEX also supports allied foreign defense customers and numerous other commercial aerospace and defense partners. Their operations are global in scale with efforts in North and South America, Africa, Europe, the Pacific Region, and the Middle East.
"AEVEX is a unique partner for the Fayetteville Woodpeckers," said Fayetteville Woodpeckers President Mark Zarthar. "AEVEX operates internationally and have an obvious attachment to Fort Bragg. However, with offices located adjacent to Segra Stadium, they have expressed confidence in Fayetteville's vision for economic development in the city's historic downtown."
"AEVEX Aerospace is unbelievably proud to partner with the Woodpeckers and sponsor the AEVEX Veterans Club," AEVEX President Rob Ferriol added. "Though we are a nationwide company and our employees are deployed around the globe, AEVEX has deep roots with Fort Bragg and Fayetteville. We opened our first downtown office back in 2010, so I've been very fortunate to see our company and downtown develop together over that decade. Looking forward, I couldn't be more excited for AEVEX to be a big part of what the new team and stadium will bring to the area."
SEGRA Stadium will open in April of 2019. The stadium will serve as a premier sports and entertainment venue for Fayetteville, NC, Cumberland County, and the surrounding communities of Southeastern North Carolina. The AEVEX Veterans Club will cater to a luxury experience in the premium level of Segra Stadium. Ticketholders will enjoy an indoor/outdoor fan experience from the most optimal vantage point in the ballpark. In addition to 110 traditional outdoor seats, lounge/couch seating is available for networking and socializing. A full bar service, premium food offerings, and waitstaff highlight the club's dining experience.
The AEVEX Veterans Club is available for private event rentals, accommodating party sizes up to 350 guests. Potential occasions include networking events, retirement parties, holiday gatherings, wedding receptions and more. Please email Rachel Smith at [email protected] for inquiries.
ABOUT AEVEX AEROSPACE AEVEX's vision is to be the recognized leader in full-spectrum airborne intelligence solutions. They take a long-term view of their relationships, partnering with customers to rapidly identify, develop, and deliver tailored solutions for airborne intelligence requirements. Their culture attracts and retains elite talent who thrive in dynamic mission environments. Whether providing flight test support for a new collection aircraft; operating a high-priority deployed unmanned aircraft system; or providing post-mission collection analysis for special operators, AEVEX delivers high-end results to empower their customers for consistent mission success.
With offices in Fayetteville, NC, Solana Beach, CA, and Tysons Corner, VA, AEVEX Aerospace currently employs approximately 500 intelligence professionals at more than a dozen locations around the world.
For more information visit www.AEVEX.com.
ABOUT THE FAYETTEVILLE WOODPECKERS
The Houston Astros own and operate its Class A Advanced minor league affiliate, the Fayetteville Woodpeckers. The Astros agreed to a 30-year lease and are invested in the long-term success of the City of Fayetteville. The team's direction focuses on creating a culture of success with an accessible management team, building the best young talent in baseball, engaging with fans, and connecting the community with an exciting, family-friendly experience. For more information on the Woodpeckers, please visit www.fayettevillewoodpeckers.com.
ABOUT THE HOUSTON ASTROS
The 2017 World Champion Houston Astros have been Houston's hometown baseball team since 1962, when the Colt .45s first took the field in Colt Stadium. Three years later, the team became the Houston Astros as a tribute to America's "Space City" and will be entering their 58th season in Major League Baseball. In 2013, the Astros moved to the American League West Division, becoming the first franchise to move from the National League to the American League. The Astros are also the only team in MLB history to have won both an American and National League pennant. For 81 regular season games a year, the Astros can be found on their home field at Minute Maid Park, where families and friends come together to enjoy America's favorite pastime in one of baseball's most comfortable and fan-friendly ballparks. In addition to striving for success on the field, the Astros take pride in their local community and are committed to making Houston a better place by honoring our nation's military, combatting homelessness, aiding in the fight against cancer and supporting youth baseball and softball through the Astros Foundation's cornerstone programs. For more information on the Astros, please visit www.astros.com.
ABOUT SEGRA STADIUM
The $40 million state-of-the-art sports and entertainment venue is expected to be a catalyzing economic development tool that attracts and retains business, provides national exposure, increases civic and community pride, and provides for an improved quality of life for residents. It features natural grass, a 25x70 LED scoreboard, six luxury suites, four field boxes, a premium club level, outdoor party deck, a kids zone, and more. Construction is scheduled to be completed in March 2019. A ribbon cutting ceremony will be held on April 13, 2019 with Opening Day slated for April 18, 2019.
ABOUT THE CITY OF FAYETTEVILLE, N.C.
Fayetteville is proud of its rich role in our nation's history and holds fast to the friendly feel of a true hometown, while providing the cultural and entertainment amenities of bigger cities. The city boasts sophisticated restaurants, museums, musical and sporting events, and nearby Fort Bragg - the nation's largest military installation - that solidifies the city's deep roots in all things military. Fayetteville is the sixth-largest city in the state and home to more than 208,000 residents. For more information, please visit www.fayettevillenc.gov.