Wood Ducks Even Series With 6-3 Win Over Woodpeckers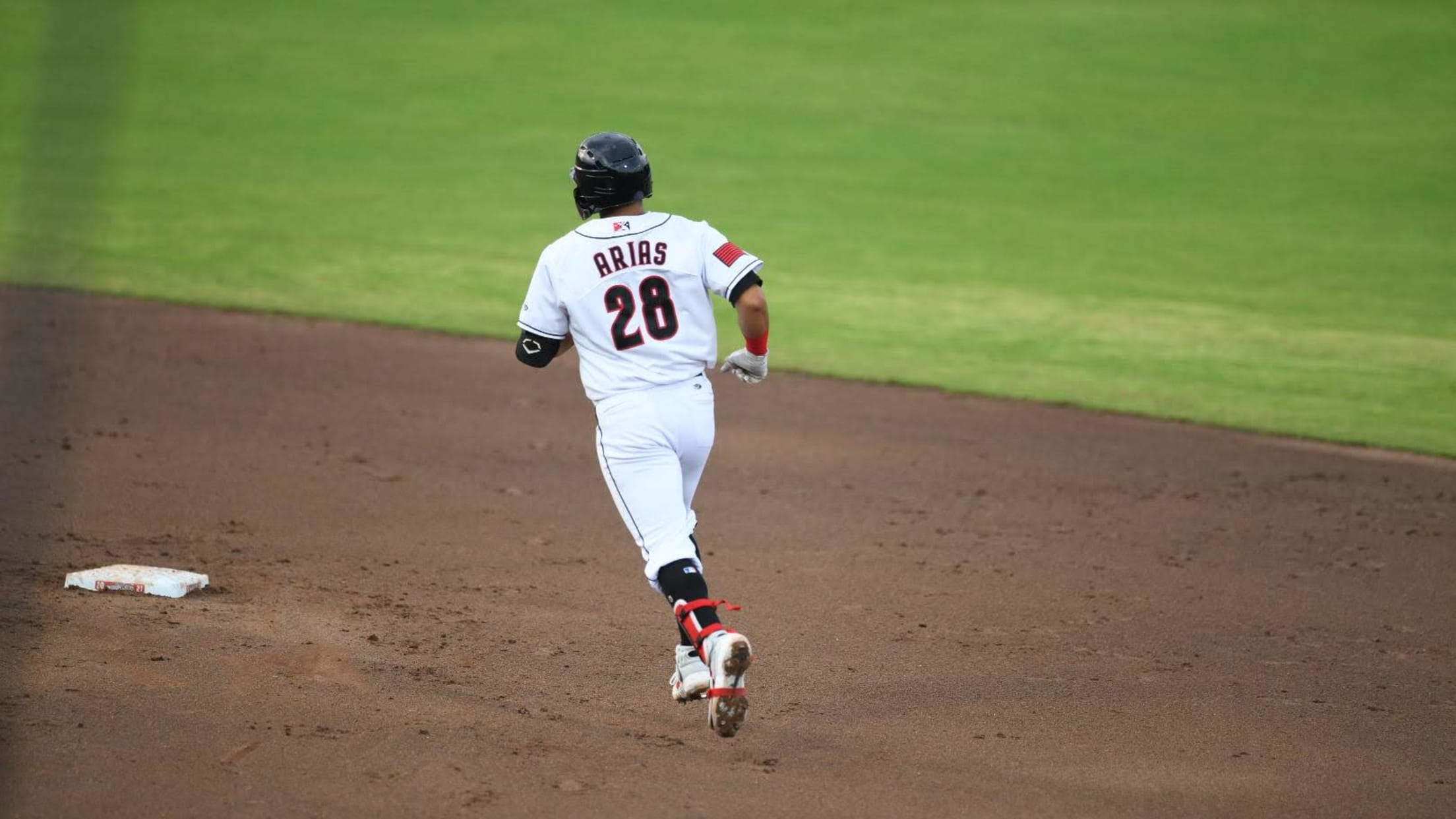 FAYETTEVILLE, NC - The Down East Wood Ducks (19-12) connected for a season-high 14 hits against the Fayetteville Woodpeckers (13-18) pitching staff to secure a 6-3 victory on Wednesday night at Segra Stadium. Despite a pair of homers in the game, Fayetteville fell behind by five and were unable to
FAYETTEVILLE, NC - The Down East Wood Ducks (19-12) connected for a season-high 14 hits against the Fayetteville Woodpeckers (13-18) pitching staff to secure a 6-3 victory on Wednesday night at Segra Stadium. Despite a pair of homers in the game, Fayetteville fell behind by five and were unable to work their way back.
Down East got the first run of the game in the second inning. Obie Ricumstrict hit an RBI single off of Alfredi Jimenez (L, 0-2) to bring home Luisangel Acuna. Jayce Easley followed up with an RBI base hit of his own to make it a 2-0 ball game.
Ricumstrict drove in his second run of the night with an RBI double in the fourth that pushed the early lead to 3-0. Bryan Arias got the Woodpeckers on the board in the home fourth, hitting his first home run of 2021 to make it 3-1. Wood Ducks starter Wyatt Sparks (W, 1-0) allowed the lone home run and pitched through the sixth, striking out four.
Julio Robaina took to the mound for his Woodpeckers debut in the sixth, but was tagged with three earned runs as Down East jumped to their biggest lead of the night. With runners on the corners, Evan Carter connected for a two run double and Dustin Harris followed up with a RBI triple to make it 6-1.
Shay Whitcomb helped cut down the deficit with an RBI single in the seventh, and Nerio Rodriguez belted a solo home run in the eighth, to cut it to a 6-3 game.
The late offensive push was stalled by Joe Corbett (SV, 4) in the ninth, who sat down the side in order, struck out two and locked up the save.
The series continues tomorrow with first pitch scheduled for 6:30 p.m. ET at Segra Stadium. Down East will start RHP Gavin Collyer (1-0, 4.97) and the Woodpeckers will counter with RHP Jayson Schroeder (1-1, 6.32).
FULL BOX SCORE: Wood Ducks vs. Woodpeckers Box Score | 06/09/21 (milb.com)