Woodpeckers Fall in Series Finale To Mudcats 11-4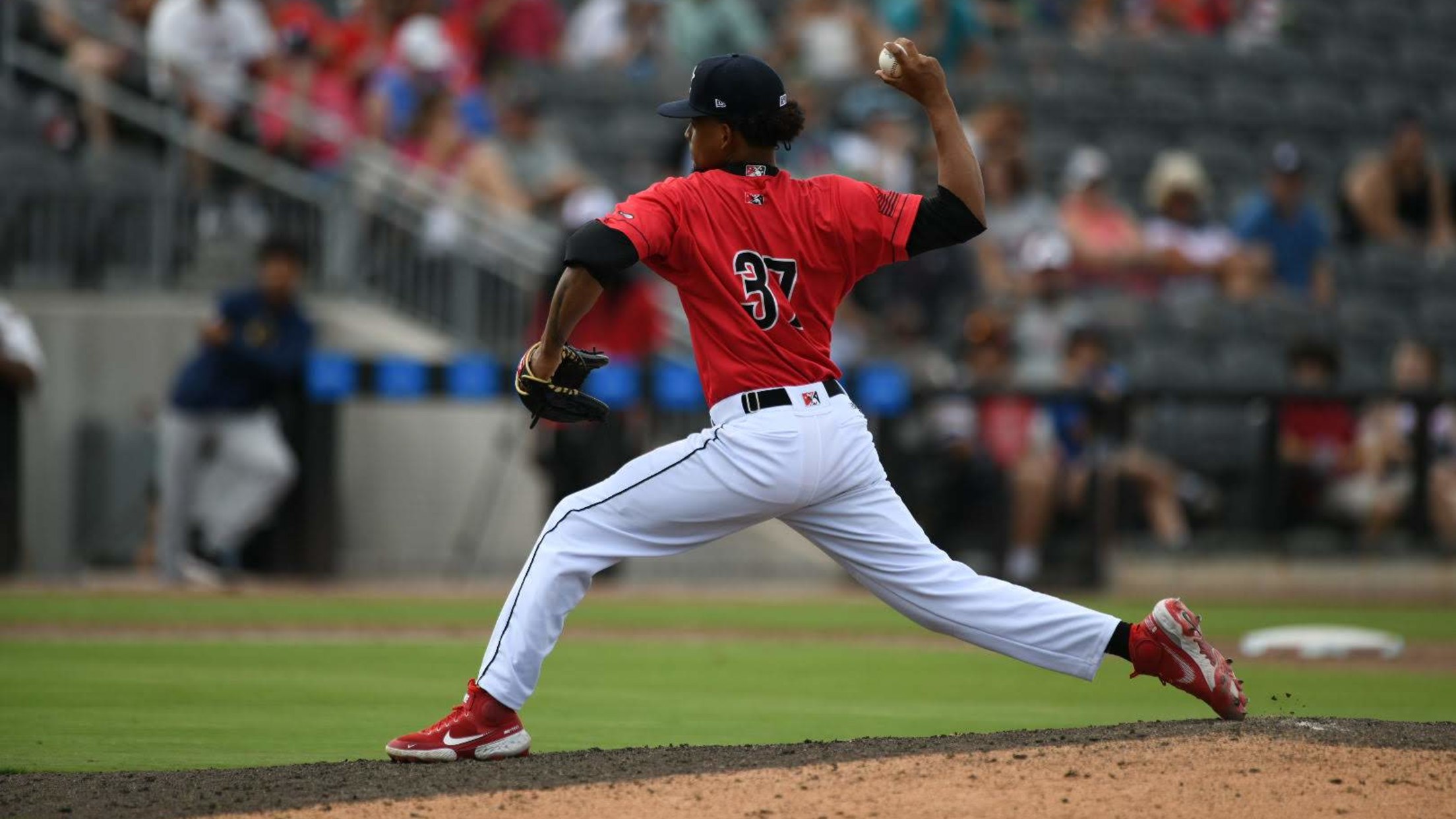 FAYETTEVILLE, NC - The Fayetteville Woodpeckers (22-31) took an early lead against the Carolina Mudcats (30-23) before a six-run rally in the third put the Mudcats in front in an 11-4 defeat on Sunday afternoon at Segra Stadium. With the loss, the Woodpeckers finish the home series 5-2. Yohander Martinez
FAYETTEVILLE, NC - The Fayetteville Woodpeckers (22-31) took an early lead against the Carolina Mudcats (30-23) before a six-run rally in the third put the Mudcats in front in an 11-4 defeat on Sunday afternoon at Segra Stadium. With the loss, the Woodpeckers finish the home series 5-2.
Yohander Martinez opened up the scoring with an RBI single in the second off of Mudcats starter Brandon Knarr (W, 4-1) to make it 1-0.
Carolina loaded the bases to start the third inning against Misael Tamarez (L, 2-2). Tamarez was chased from the game after Noah Campell doubled, knocking in two runs to take the lead. Jose Betnaces emerged from the bullpen and was tagged with two runs on an RBI single by Ernesto Martinez to make it 4-1. A throwing error by Nerio Rodriguez allowed Joey Weimer to score and Andre Nnebe capped the six-run inning with a sacrifice fly.
In the fourth, Zach Daniels smoked a two-run homer over the center field wall, his fifth of the year, to cut the Fayetteville deficit to 6-3. Alfredi Jimenez held Carolina in check until the late innings, tossing three scoreless after entering the game in the fourth. Carolina finally solved the righty in the seventh with a Zavier Warren solo home run to make it 7-3.
In the eighth, Ernesto Martinez tripled and scored on Nnebe's second sacrifice fly of the game. The Carolina offense ran away with the game after a three-run ninth, making it 11-4, before Cam Robinson retired the side in the final frame to close out the game. Although Jimenez surrendered four runs, he set a new season-high mark with eight strikeouts while working a year-long 5.1 innings.
The Woodpeckers will be off on Monday and begin a six-game home series with the Down East Wood Ducks on Tuesday. First pitch is scheduled for 6:30 p.m. E.T with both starting pitchers still to be announced.
FULL BOX SCORE: Mudcats vs. Woodpeckers Box Score | 07/04/21 (milb.com)