Orimoloye Shell-Shocks the Tortugas with Two Home Runs in Win and Jimenez Records Second Save
Orimoloye accounts for four of five RBI in the game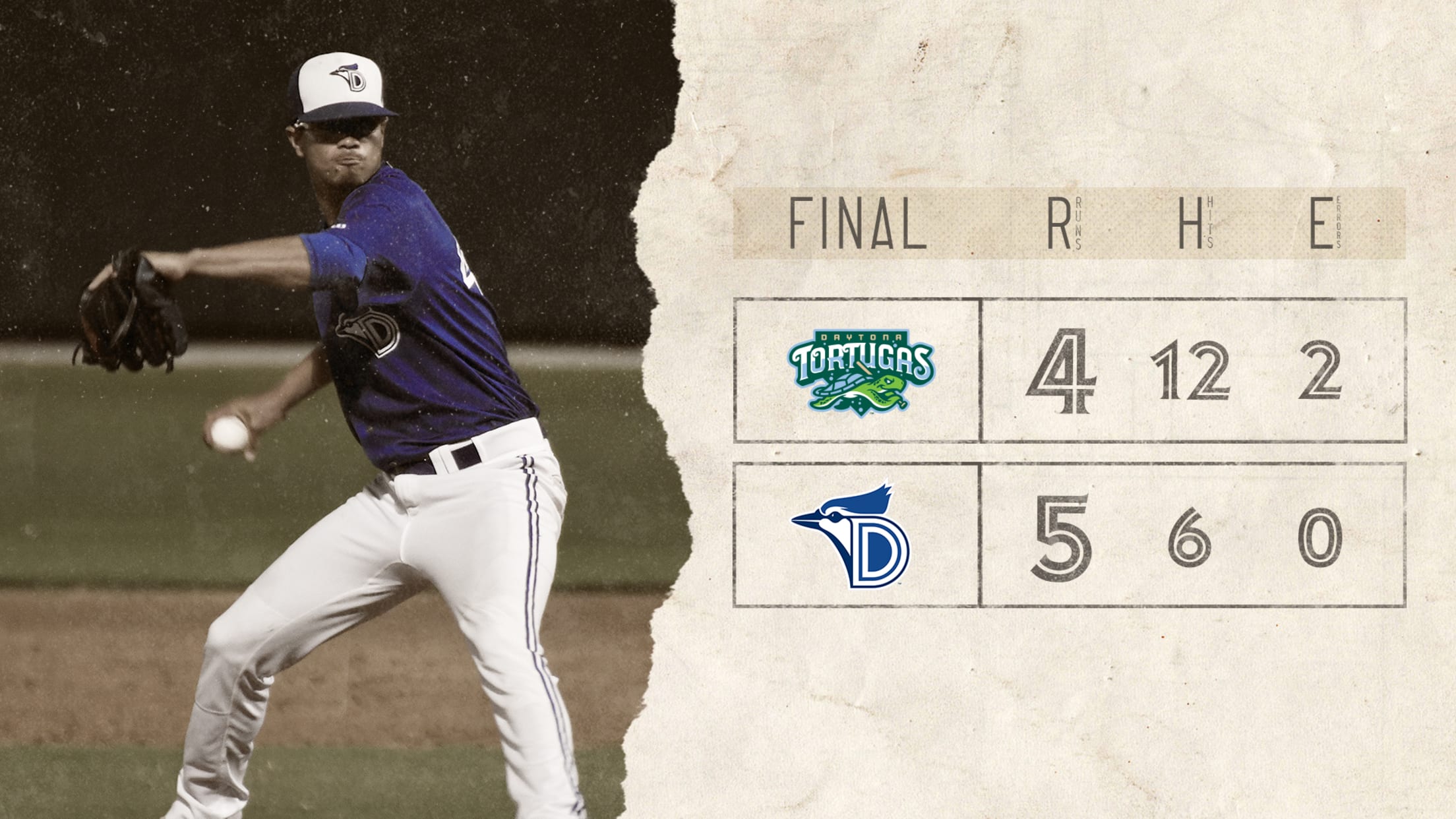 Clearwater- Maximo Castillo had a strong beginning to the game allowing just two hits through the first two innings. The offense helped out in a big way with a Reggie Pruitt double to begin the game. A walk by Ryan Noda set the table for Demi Orimoloye. For the second
Clearwater- Maximo Castillo had a strong beginning to the game allowing just two hits through the first two innings. The offense helped out in a big way with a Reggie Pruitt double to begin the game. A walk by Ryan Noda set the table for Demi Orimoloye. For the second night in a row, the Canadian launched a towering blast to left field for the three-run home run to go up 3-0.
The Tortugas did begin to climb back with a rally in the 3rd. Two straight singles looked to start a big inning for Daytona, but a double play from Alejo Lopez induced by Castillo limited the damage to one run off of a Andy Sugilio single. Daytona kept the pressure on in the 4th from a Lorenzo Cedrola double scoring thanks to a Alejo Lopez single.
Dunedin didn't let the pressure of the close game get to them as Demi Orimoloye singled and stole second with no one out. Orimoloye went on to score in the inning by way of a Samad Taylor sacrifice fly to the right fielder. This brought the game to 4-2 with fice innings to play. Into the 6th inning, Maximo Castillo was dealing striking out the first two batters. A close pitch to the third batter ended in a walk, and this ended the night for Castillo. Mike Ellenbest was on in relief with the runner on first. A couple of singles ended up scoring Bruce Yari, and the Tortugas were back within one.
Orimoloye stayed scorching hot in the game hitting a deep home run to right-center field on the fourth pitch of the inning for Julio Pinto, and the Blue Jays went ahead 5-3. This home run gave Orimoloye a tie of the team lead in home runs at 12 with Ryan Noda, and it marked his fifth home run against the Tortugas for Orimoloye in as many games. Mike Ellenbest struck out the side in the 7th on 11 pitches, but he found himself in trouble in the 8th inning. The bases got loaded from a pair of singles and a walk, so Emerson Jimenez was summoned out of the pen to limit the possible damage. The first batter he faced grounded into a double play, bringing the lead to just 5-4 however. Jimenez then struckout Bryant Flete to strand the tying run at third.
Jimenez came back on for the ninth inning and picked up his second save of the year with the final batter of the game striking out. Dunedin took the season series against the Tortugas with the win and one game left to play against Daytona. The first pitch tomorrow with be set for 1:00 pm as Josh Winckowski looks to complete the sweep for Dunedin.